TODAY Food and Tasty are teaming up to launch a line of coffee — and we can guess which of our brews will be perfect for you.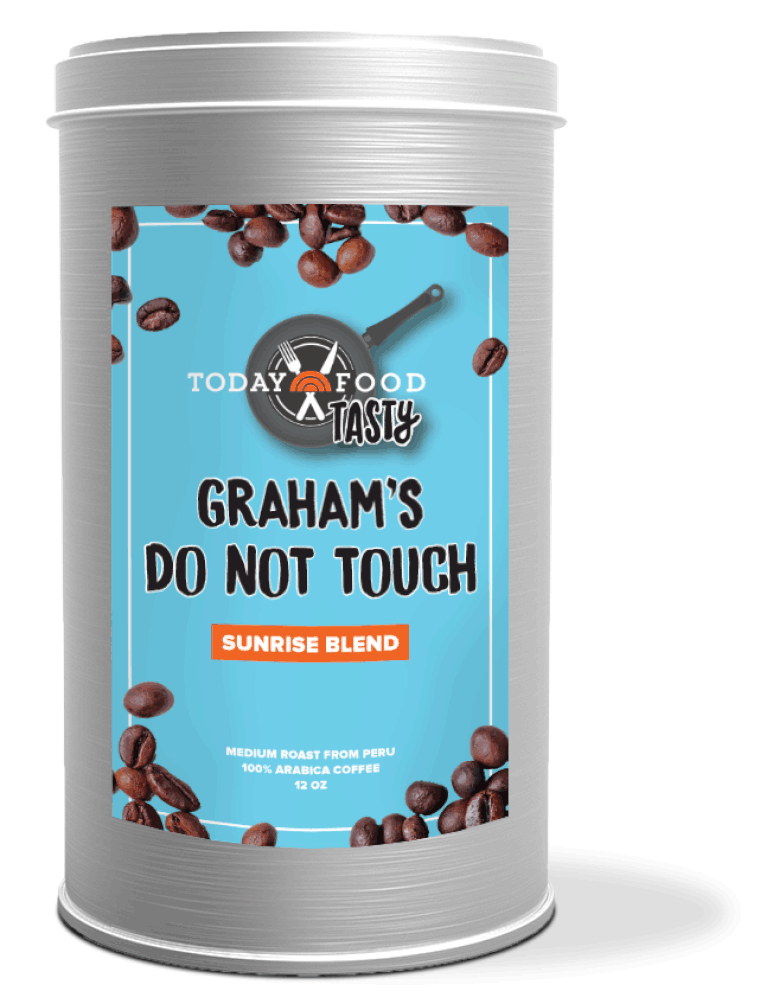 Take the TODAY Food and Tasty Coffee Match quiz here. Answer six questions that'll help us better understand what you like to eat, your ideal caffeine level, your morning routine and more. We'll then suggest the one you'll like best.
As a bonus, you'll be able to personalize your 12-ounce coffee tin with a special message, purchase it and ship it straight to your home.
The price is $19.99. The coffee comes from Brooklyn Roasting Company, and is Fair Trade certified.
TODAY is donating our proceeds to Feeding America. Each coffee tin sold will help the non-profit organization provide 20 meals to U.S. food banks. Learn more about their organization and how you can help here.
Get your TODAY Food and Tasty coffee tin here.
Need the perfect cup for your perfect coffee? Buy a TODAY mug.