Living in New York and dealing with the worlds of news and wine and kids at home adds up to a pretty full plate. And while I look forward to cooking most nights to exercise a different set of mental muscles and to provide a food context for the wines I try, sometimes the prospect of creating a meal from scratch seems just too exhausting. So out come the takeout menus, often for Chinese or Indian, which leads to the challenge of finding the right wines for these spicy and flavorful foods.
Actually, it's not much of a challenge anymore. Whites from the Alsace region of France will usually do the trick, and I find myself going back to them time after time. Two of them from a couple of well-known producers will serve as a good introduction. Both are widely available, inexpensive and good -- perfect qualities for "takeout" wine.
The first is the 2002 Gentil "Hugel," a blend from Hugel et Fils at $11; the other is the 2002 Gewürztraminer from Willm at $11.50 -- the specifics in a minute. In case you're not familiar with Alsace, the region is in northeastern France and is separated from Germany by the Rhine River. The German influence in the wines is strong, with Riesling and Gewürztraminer the two dominant grapes on both sides of the border. Among others, Pinot Blanc also produces some first-rate wines.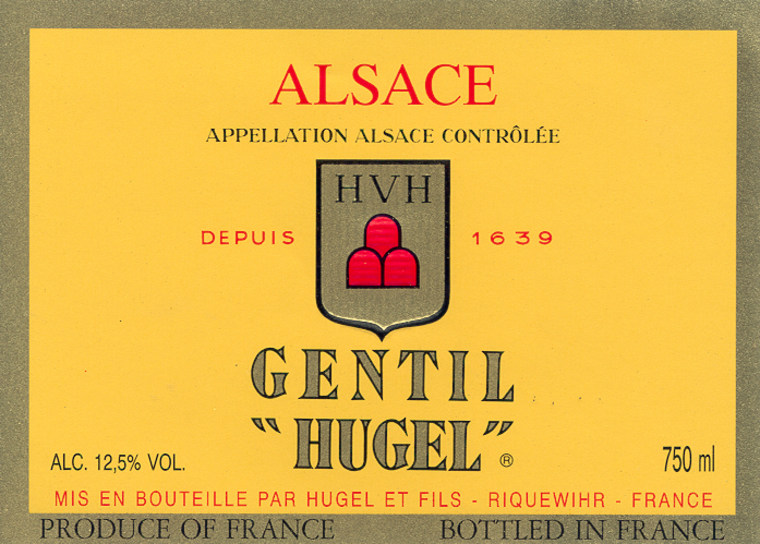 Neither the Hugel nor the Willm are what I would call delicate. They don't aspire to be, and for the kind of food we're talking about, that is not what you want. The spice and pungency common in Asian and Indian foods demand wines that will hold up their end of the bargain -- wines that won't be drowned out. And, with a spicy accent of their own, these wines get the job done.
The Gentil "Hugel" is a blend, mostly Gewürztraminer, with some Pinot Gris, Riesling, Muscat and Sylvaner mixed in. In Alsace, gentil is a word traditionally used for such an assemblage.  The "spice" is really more of an herbal backdrop in the Hugel, combined with orange, honey and lemon tastes that add up to a very nicely balanced wine. It would also go nicely with fish, pork and herbed chicken.
The Willm is somewhat higher octane in the spice and herb component -- not surprising in that this is the signature of Gewürz. But what struck me about this golden-colored wine was its luscious underlying fruit -- the spice aside, it is almost Riesling-like in its concentration of honey, melon, pineapple and notes of lime.
Both wines are highly aromatic, and I found myself constantly swirling them and breathing them in; when swallowed, they last for minutes in the mouth. These Alsatian and German varieties have become quite popular with American winemakers from California to Oregon, Washington and New York, both individually and in blends. In general, I find the European versions more refined and distinctive, which is not surprising when you consider that they've been making them for many hundreds of years.
Edward Deitch's wine column appears Thursdays in MSNBC Entertainment section. Write to him at wine@msnbc.com