Fruit is nature's candy, so it's a wonder that 40 percent of Americans aren't getting their recommended daily serving of two cups. Sam Kass, former White House chef and now NBC News' Senior Food Analyst, shared a few easy tips to help us all get more delicious fruit in our bellies.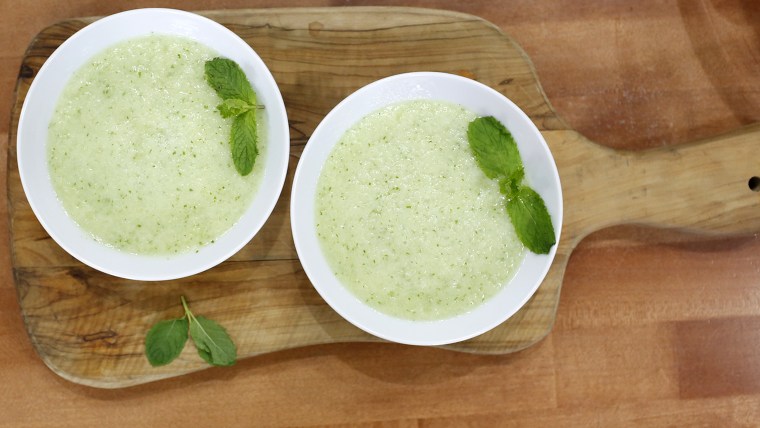 1. It's easy to forget about fruit if it's stored in the bottom of fridge — out of sight, out of mind, right? Whether you're storing your fresh fruit on the kitchen counter or the fridge, keep it at eye level. Better yet, make sure it's washed and prepped ahead of time so you can just grab and go.
5 tasty ways to get more berries in your diet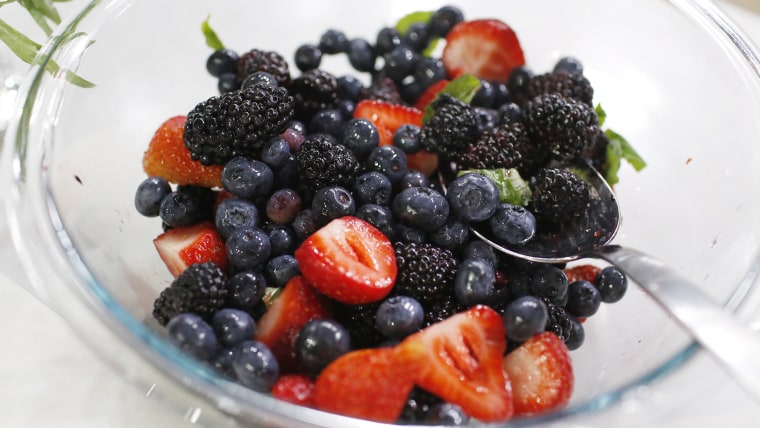 2. It's hard to choose fruit salad over ice cream for dessert, few of us would deny that. Make it more appealing by adding a little citrus juice and herbs.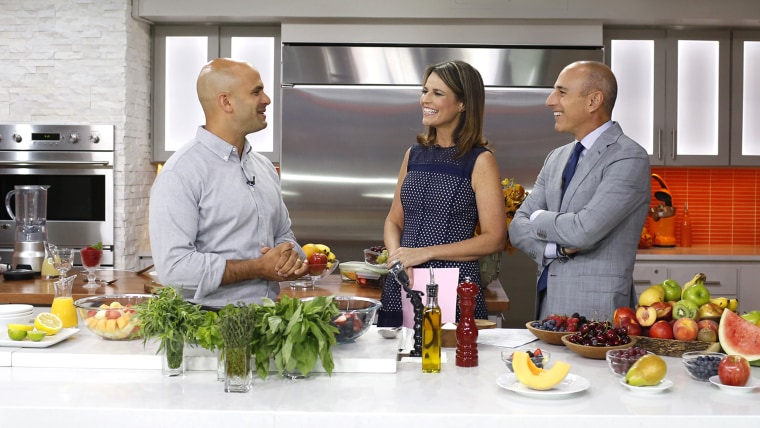 Sam suggests adding a squeeze of lemon juice and mint or basil to mixed berries, or orange juice, thyme and tarragon to melons. This will help bring out all the natural, flavorful goodness of the fruit.
Get more tips, ideas and recipes for summer fruits and vegetables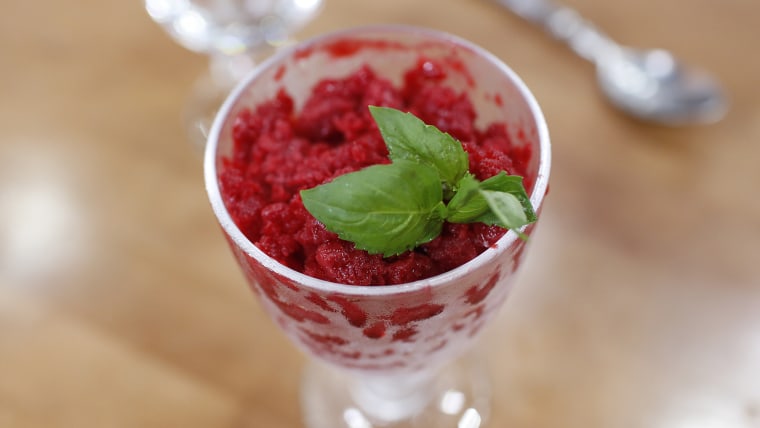 3. Turn fruit into a good-for-you slushie! Freeze fruit on a sheet pan so it doesn't clump up and stick together (or just buy frozen fruit). Throw it in a blender with some juice or seltzer water for a tasty treat that's also kid-friendly.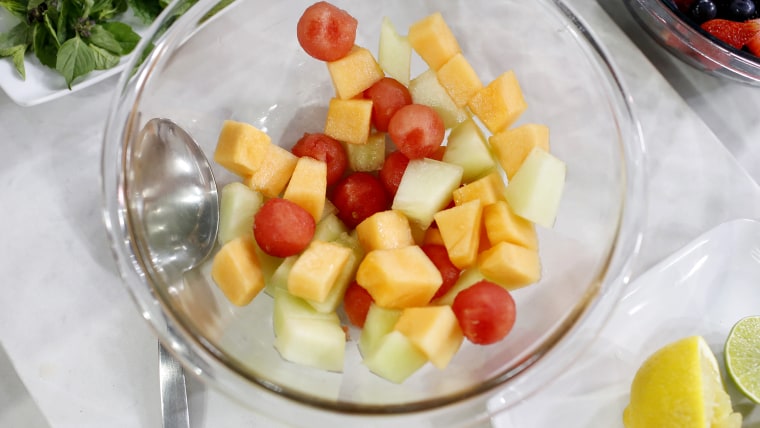 Need more ideas? Try these fruit-filled recipes!