When some unexpected guests — or even people we've invited — show up, sometimes we resort to serving them food we didn't quite make from scratch. Well, we're in good company.
It turns out that even food blogger and Food Network star Ree Drummond, aka "The Pioneer Woman," resorts to dressed-up takeout in a pinch. We're used to lifestyle experts and chefs telling us we should be prepared with pre-made treats to serve up, so it's refreshing that a star who makes her living cooking is, well, just like us.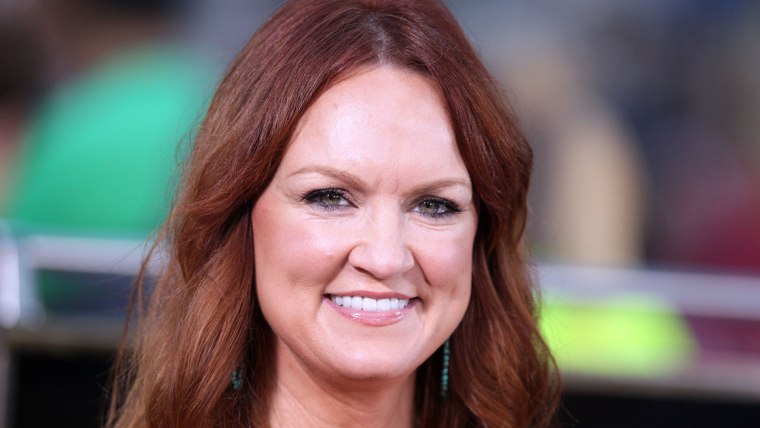 On Tuesday, Drummond posted on Instagram that when her daughter and a few (well, really a small crowd) of her college friends came by Drummond's ranch earlier than expected, the TV chef didn't bother making magic in the kitchen.
Instead, she served up fried chicken — not homemade, not from a fancy restaurant, but food from the local grocery store's hot bar.
"Alex had a big group of her college friends come visit the ranch, and it was such a fun time! I thought they were arriving Sunday evening and planned to make lasagna, Caesar salad, and garlic bread to feed the crowd. Instead, they showed up just when church was ending, around 11 a.m.," Drummond wrote.
"So we picked up fried chicken, mac and cheese, mashed potatoes, and corn from Pawhuska Hometown Foods (our local grocery store), broke out the Solo cups and paper towels, and called it good. Welcome to my frontier!"
We've got to say, the Solo cups are a nice touch and make us feel not so bad about using those college party classics even as grownups.
Based on the love Drummond's post received, we're not the only ones who feel this way.
"Love this! Real life...take out and all," commented one fan while another added, "good [sic] for you. stress free."
"I'm glad you got a break from cooking!" another enthusiastic fan said.
While Martha Stewart may not approve of Drummond's semi-homemade feast, many top chef disagree, recently revealing some hacks to Food & Wine, like serving Mrs. Smith's Dutch Apple Pie from the freezer section or keeping their local barbecue joint on speed dial for any hungry, last-minute visitors.
Moral of the story? The holidays are all about family, so as long as the food is as good as the company, you don't need to stress over making it yourself — or having fancy place settings — to impress your guests.