We're always looking for ways to make our lives easier – especially in the kitchen. Nilou Motamed, editor-in-chief of Epicurious, is here to do just that, showing us how to do everyday tasks in a smarter way.
Watch video: Secrets to peeling garlic, hard-boiled eggs
How to peel garlic
It seems like garlic is used in almost every dish, and peeling it can be a time-consuming process. Many people have their own method but the one we found best is to use two metal bowls and shake, shake, shake. This separates the peel from the garlic without crushing the bulb, you can do several cloves at a time and bonus: your hands won't smell! Make it a fun kitchen project for the kiddos.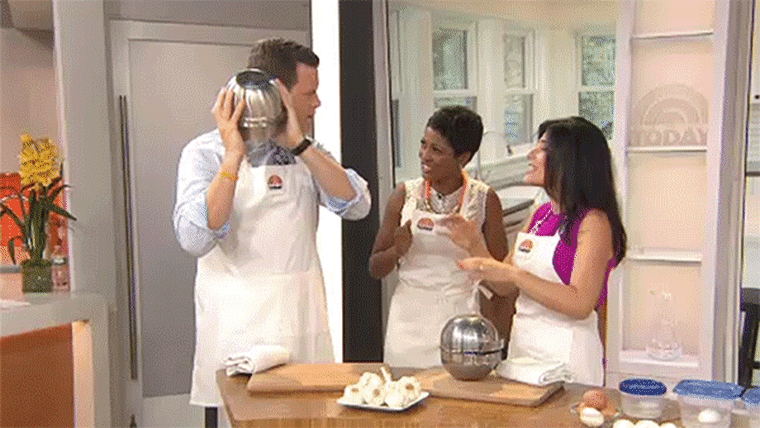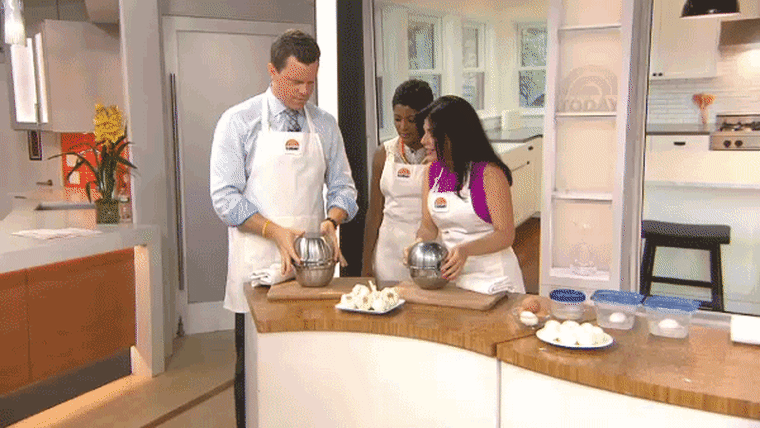 Keep guacamole green

Guacamole is always a crowd-pleaser, but not if it's an oxidized, brown mess. So how do you keep the yummy green from turning brown? Pat down the guacamole, top with a little water, then seal with plastic wrap. When ready to serve, pour out the water. This technique lets you make it ahead, and serve it later without compromising the appearance and appeal.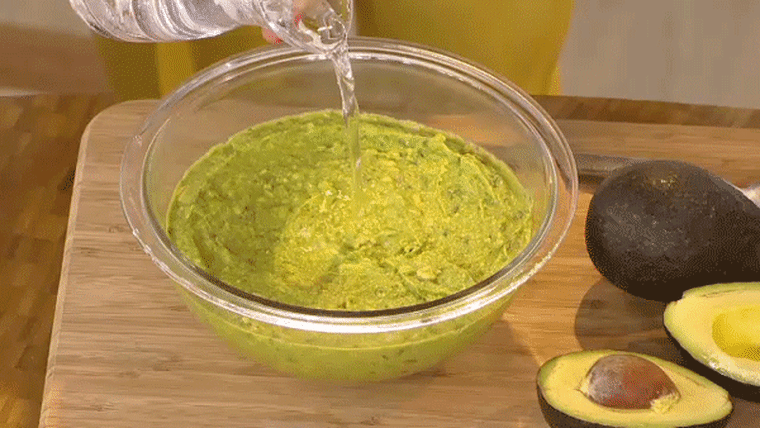 Peel hard-boiled eggs

Once you've mastered how to make a perfect hard-boiled egg, you need to learn how to peel it without making a mess of the egg white or getting shell stuck under your nails. There has to be an easier way, right?! Put thoroughly cooled hardboiled eggs into a small pot with some cold water, top with a lid or plate and then shake. You'll end up with a peeled, perfect egg. This method works best when the eggs are thoroughly cooled.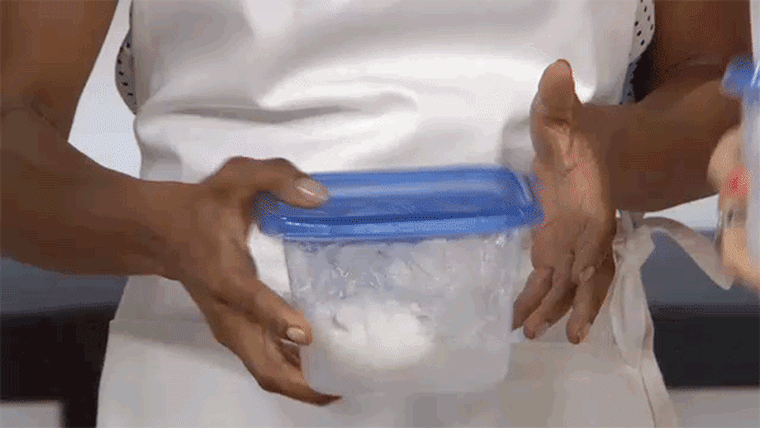 Turn granulated sugar into powdered sugar

Have granulated sugar in the house but need powdered sugar? Combine 1 cup granulated sugar with 1 teaspoon cornstarch in a blender or food processor and process until powdery, 1 to 2 minutes. A coffee or spice grinder can be used for small amounts. Pass through a fine mesh sieve to remove any large particles.
Pit cherries without a cherry pitter
Place the cherry upside down on the opening of a glass bottle (opening should be slightly smaller than a cherry). Use a chopstick to push the pit through the cherry and into the glass bottle. This is a great timesaver if you are making a pie or cooking with a lot of cherries.