Starbucks workers have organized the largest strike in the company's history on a typically high-traffic day for its locations.
On Nov. 16, unionized workers at multiple Starbucks locations nationwide walked out in protest on Red Cup Day, a promotion where customers can purchase reusable red holiday cups that give them discounts on future uses and other benefits.
Starbucks Workers United said the walkout involved thousands of workers at more than 200 stores, but Starbucks said workers were taking part in the protest at fewer than 100 stores.
The union, which organized what it coined the "Red Cup Rebellion," says workers are protesting understaffing at the company's locations, which includes promotional days like Red Cup Day, Double Star Days, ThursYays and more. Workers are demanding that Starbucks also turn off mobile ordering on these days when foot traffic is up.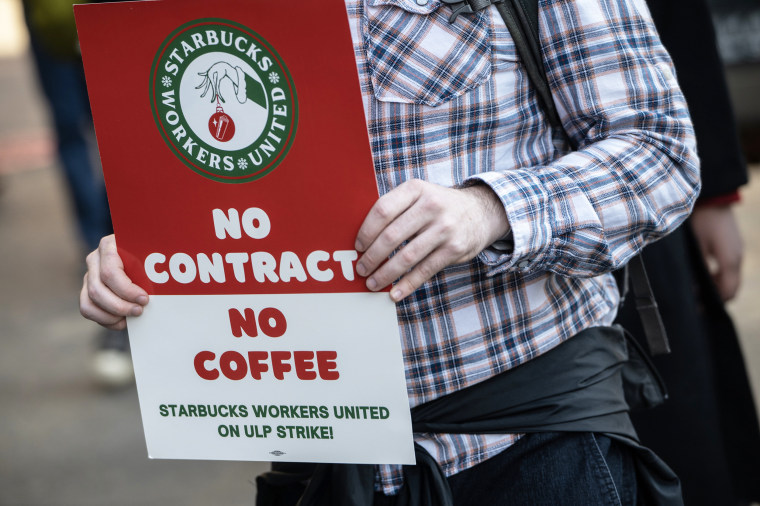 Mobile ordering, which was first introduced to stores in 2015, has become an integral part of Starbucks employees' workday as the capability has grown over time. Mobile order and delivery totalled a third of Starbucks' sales in its latest quarter, according to CNBC, and some baristas say mobile orders have inundated and overwhelmed staff, particularly on days when the company offers deals and freebies.
For its part, Starbucks says its retail leaders have the flexibility to adjust staffing schedules — which are created three weeks in advance — as needed, and stores are often provided additional labor hours to increase staffing for planned promotional days like Red Cup Day.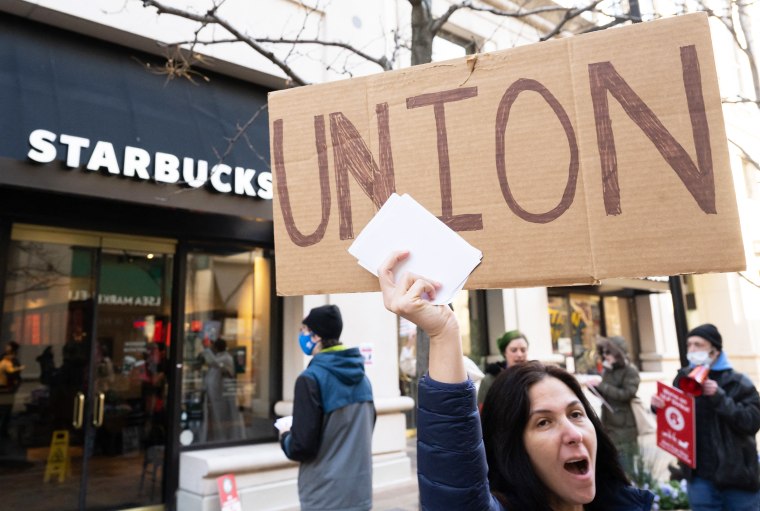 At least 360 of Starbucks' roughly 9,000 company-owned locations in 41 states have voted to unionize, according to National Labor Relations Board data, since the end of 2021, when the union first won an election.
Meanwhile, Starbucks workers just filed 32 more complaints with New York City, bringing the total to nearly 90 complaints since February. Workers allege that Starbucks violated New York's Fair Workweek Law, which says businesses must give employees regular schedules that stay the same week-to-week, set work schedules 14 days in advance and extra pay for shift changes and more.
"We make every effort and have invested significant resources to ensure partner scheduling practices are in alignment with New York City's Fair Workweek Law," Starbucks said in a statement to CNBC.