The rumors are true — well, sort of. Panera is indeed eliminating a big chunk of menu items — but only in a very small percentage of locations.
Panera confirms to TODAY.com that it's testing a simplified menu at some of its stores, but not quite at the magnitude suggested on social media.
"As part of our effort to continually improve our guest experience, we test different menu options in a small number of Panera bakery-cafes with the goal of providing a faster and more convenient guest experience while also simplifying operations for our associates," a Panera representative tells TODAY.com. "We routinely run these tests to identify new ways to better serve our guests, whether that's through menu innovation, simplification or new technology. This program is being tested in less than 3% of our nationwide bakery-cafes."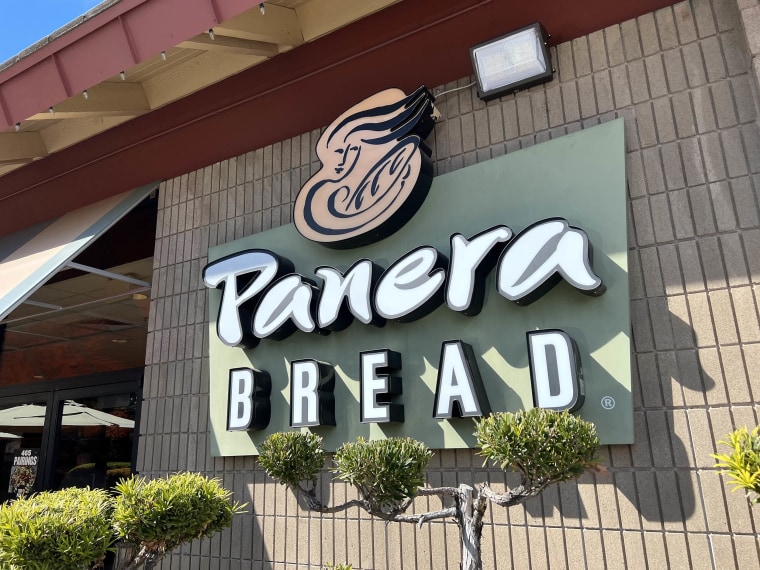 What are the rumors?
On Aug. 29, TikToker @snachwithzach posted a video about Panera that quickly went viral, sending lovers of the bakery-café chain into freakout mode.
In the video, the TikToker summarizes a post on the subreddit r/Panera that allegedly shows an internal document about major cuts to Panera's menu.
"Panera has officially confirmed that they will in fact be removing a pretty substantial amount of items from their menu," he says in his video, which has garnered more than 1.3 million views in three days.
Showing an image of Reddit user u/Wolfygirl97's Aug. 2 post titled "Menu items leaving," Zach goes through the list — and, concerningly, there are more than 50 items on it.
The list of supposed menu eliminations includes sandwiches, salads, soups, hot entrées, breads, drinks, smoothies, breakfast items and more. Whole categories like the chain's soufflés, flatbread pizzas and the kids menu are also on the chopping block, according to the bulletin.
After going through the items, the TikToker mentions that Panera gave a statement to Restaurant Business News about how it is testing a streamlined menu.
"For the record we don't have any actual confirmation so take this with a grain of salt," he says later in the video.
But this TikTok, along with the Reddit post, sent folks in the comments sections into a frenzy.
"Are they trying to go out of business," asked one TikTok user, while another asked, "So they will have plain bagels and water?"
"Bruh I work at Panera I haven't heard any of this," commented one TikTok user, while another countered this by writing, "can confirm my managers have been whispering about this for a while."
Meanwhile, on the original Reddit post, a subreddit moderator clarified what the document means in a pinned comment.
"PSA to everyone (since this is getting algorithm boosted for some reason): This is a limited menu test for some markets. Not every market is participating in the test," wrote the moderator.
Where is this test run taking place?
Panera says that, like every other fast-casual chain, it occasionally runs tests on menus in different markets around the country — and this is no different. But it did not specify which locations, specifically, would be affected by the menu cuts.
Panera has over 2,000 locations, and 3% of those locations — about 60 to 70 stores — will be affected. Which, critically, means that 97% of stores will still stock Mango Smoothies, Kitchen Sink Cookies and Broccoli Mac & Cheese — this reporter's go-to lunch from the chain.