We've all been there: after buying a beautiful peach, you discover in one bite that it has the texture of wet sand and is just as flavorless. Or you've guiltily watched a whole bunch of bananas go brown on the kitchen counter.
So what's to be done with all this sad fruit? Steven Satterfield, author of "Root to Leaf: A Southern Chef Cooks Through the Season" and executive chef at Atlanta's Miller Union, offers some tips on how to "disguise imperfections" and make the best of bad fruit. Plus, check out his outstanding recipes below.
1. Make smoothies or juice
"Putting fruit in a smoothie is a really great way to use it up quickly," Satterfield told TODAY. And juicing is easy, too, added. (There are even some juices you can make in a blender.)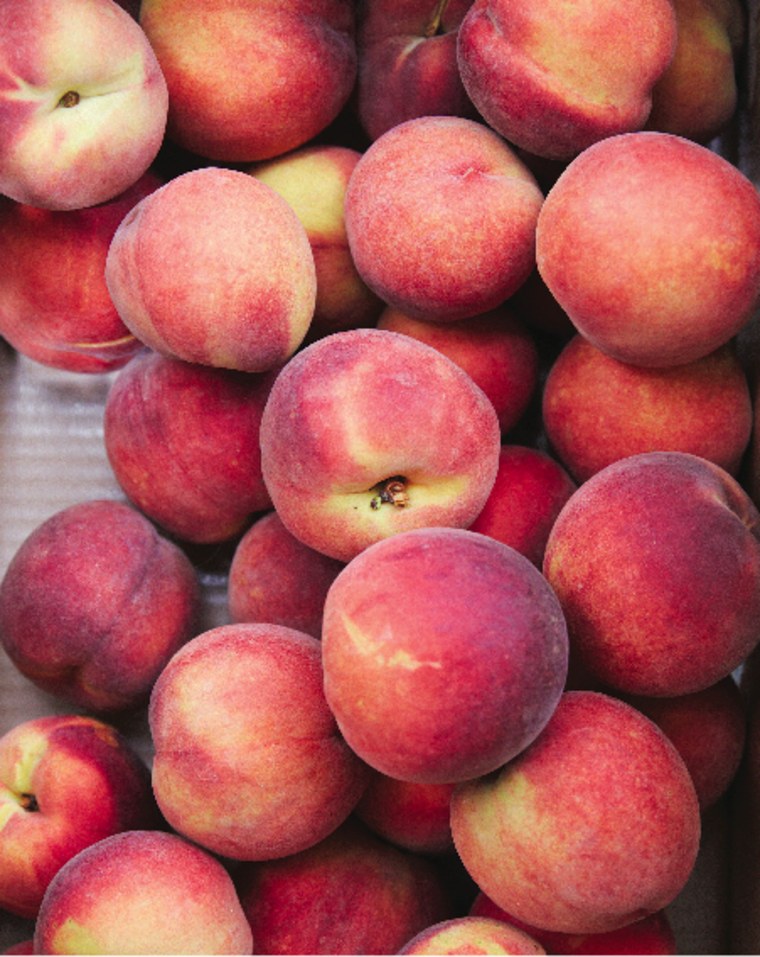 2. Make bread and muffins
If you're looking for an excuse to bake, here's your chance. Satterfield says adding chopped fruit to a baked good is a sweet (pun intended!) way to use up the fruit you'd otherwise toss. Worried that the poor quality of your fruit will undermine the dish? Satterfield suggests giving the fruit a quick grilling first, which is a "great way to impart some deeper flavor." You can grill it outdoors or inside on a grill pan. For recipe inspiration, check out our favorite banana bread and Satterfield's Blueberry Coffee Cake with Streusel.
3. Bake a crumble, crisp or cobbler
These three C's are ideal for "maximizing flavor" and concealing imperfections in the fruit, Satterfield says. Check out these yummy cobbler, crisp, and crumble recipes from TODAY.
4. Make jam or jelly
Making a jam, jelly, compote, or sauce involves "cooking [the fruit] on the stove with a little bit of sugar and a little bit of liquid," Satterfield says. This preparation is perfect for mushy or mealy fruit because "whenever you cook fruit intensely like that, it doesn't really matter what the texture is."
Not sure what the difference is between these sauce-like concoctions? Take a peek at Serious Eats' guide to fruit spreads. And if you're looking for inspiration, try Satterfield's recipe for apple jelly.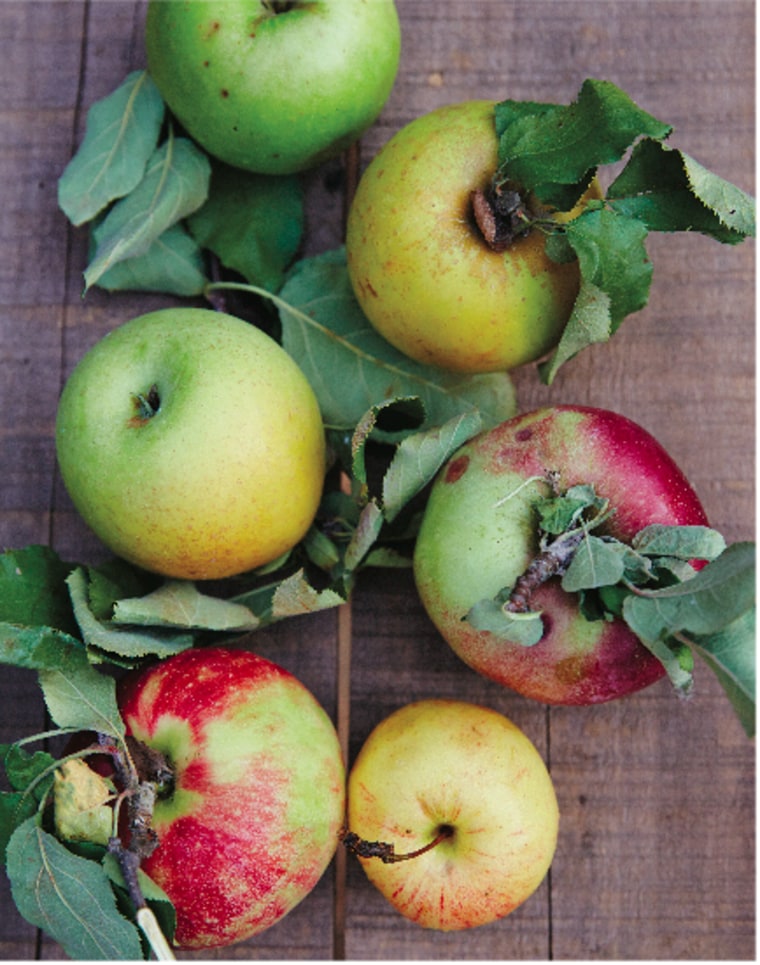 Whichever of the four you're making, the Atlanta chef suggests skimming off the top, as seeds and other debris rise to the surface. Also, avoid over-caramelizing the fruit and making the dish too sweet.
5. Get chilly with a granita
A granita is a frozen treat similar to a snow cone that's easy to make at home, explains Shatterfield. Simply blend (peel and deseeded first if necessary) or juice the fruit, stir in a little alcohol to keep the mixture from freezing completely, and pour the mixture into a shallow, wide container. Place the container in the freezer and use a fork to break up the icy areas every hour or so. The end result should resembled shaved ice.
6. Make fruit-infused booze
Bruised pineapple and overripe pears are prime for this trick, but any kind of fruit will do, Satterfield says. "You can take vodka and infuse it with anything," the chef explained. "It's such a neutral flavor." You can also try different kinds of alcohol, such as gin. Once you've decided on a pairing, let the mixture of fruit and alcohol sit for a couple weeks. Then strain it and serve.
For an even faster way to use your overripe fruit, make sangria! Satterfield says that lighter-colored fruits, such as green grapes and peaches, are better with white wine, while blackberries, red grapes and other darker fruits do well with red.
7. Try a trendy shrub
No, we're not talking about the bushes in your backyard. A shrub is a fruit-infused vinegar, which people used to preserve the flavor of fresh fruit before refrigeration, Satterfield explained. It can be served as a stand-alone drink or used as an ingredient for a cocktail, as with the Satterfield's Black Jack Cocktail with Blackberry Shrub.
8. Freeze it for later
"I'm a big fan of freezing something rather than throwing it away," Satterfield said. "You can always cut it up, put it in the freezer, and deal with it later." Frozen fruit can be used to make smoothies and baked goods.
If you're freezing stone fruit, such as peaches, make sure to remove the pit first, and similarly for bananas, remove the peel. Satterfield also recommends chopping the fruit into pieces and arranging the pieces on a pan in a single layer before freezing to avoid clumping. Then, when the fruit is completely frozen (after four hours or so), you can transfer it to it to a plastic freezer bag for storage.
This article was originally published on July 14, 2015.