Do you crave McDonald's coffee all day long?
The golden arches chain may be going after Starbucks by changing up their McCafe line in a variety of ways with "a new look, new café-quality espresso beverages and expanded retail offerings," according to a company press release.
The standout news of the expanded line is the debut of bottled McCafe Frappés. Those will be available in caramel, vanilla, and mocha flavors and are part of a partnership with Coca-Cola companies. The ready-to-drink beverages will join a line of whole bean, ground and single-serve coffee, already available nationally in retail stores.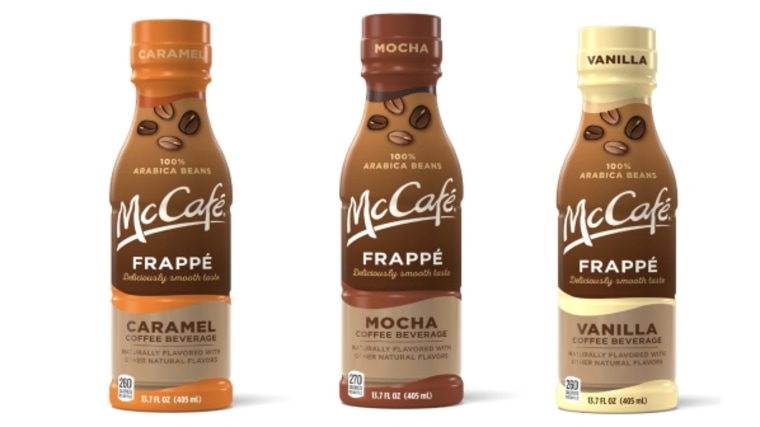 In store, McDonald's will also be upgrading its coffee drinks via high-end espresso machines and using "sustainably sourced" coffee beans.
The menu of espresso-based beverages is also expanding and McDonald's will soon be serving its macchiatos, Americanos, and cappuccinos in a variety of different flavors.
"Our new McCafé beverages start with 100 percent Arabica beans that are freshly ground and skillfully made on demand," Chef Dan Coudreaut, McDonald's USA vice president of culinary innovation said in a statement.
"Coffee traditions are part of our culture and our talented crew members have been trained to handcraft our beverages as we work to elevate our coffee experience."
To celebrate the menu revamp, for a limited time at participating McDonald's, any small McCafé specialty beverage, including those new menu items, will be just $2. Meanwhile, the new bottled frappes are expected to hit retailers nationwide in 2018.