When it comes to avoiding "avocado hand," Martha Stewart has the answers to making sure the avocado is the only thing getting sliced open.
Stewart demonstrated the simple steps to making sure the knife doesn't slip and turn your guacamole preparation into a bloody mess, which doctors say is happening more and more, according to a New York Times report.
Stewart learned the hard way herself after cutting her hand twice in the past. Safety starts with one important item: a damp cloth.
"That'll prevent the avocado from slipping and your knife from cutting your hand," Stewart said on TODAY Monday.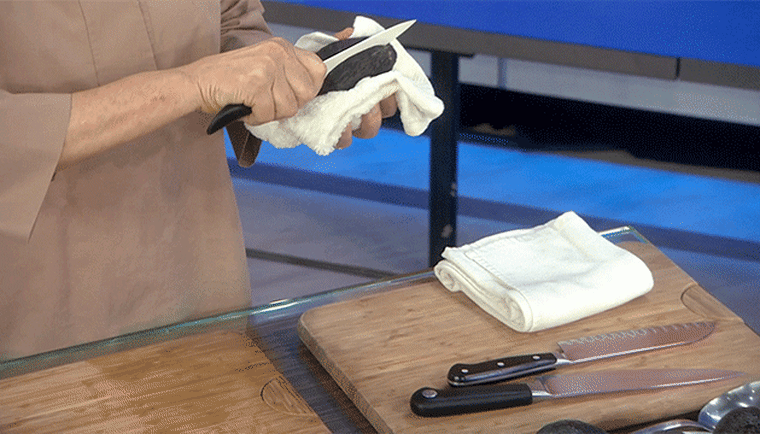 Using a small knife, not a giant chef's knife, cut the avocado in half around the pit and then twist it open.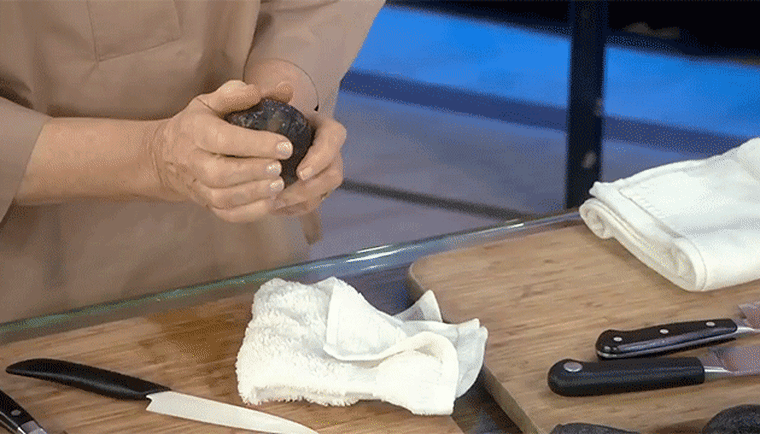 Once you've got it open, cover your hand with the damp cloth again. Using a sharp knife, sink the knife into the side of the pit and then twist to remove the pit.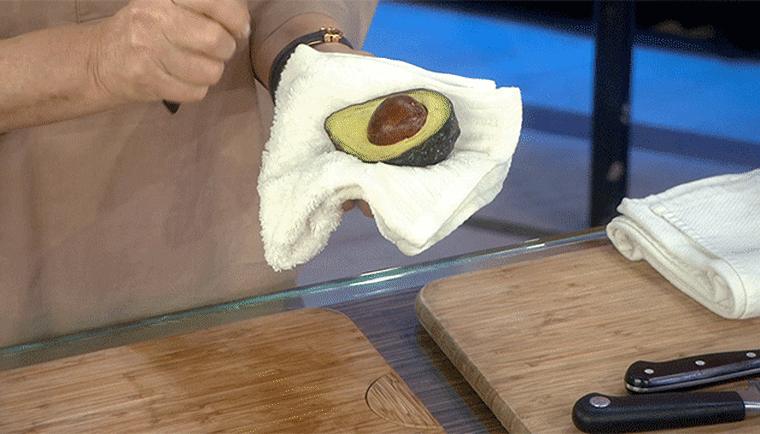 Now that the pit's removed, make sure you have a cutting board that will not slip. Stewart recommends putting a wet cloth under the board so that it won't move.
Cut off the stem end of the avocado, and then cut it into quarters on the board.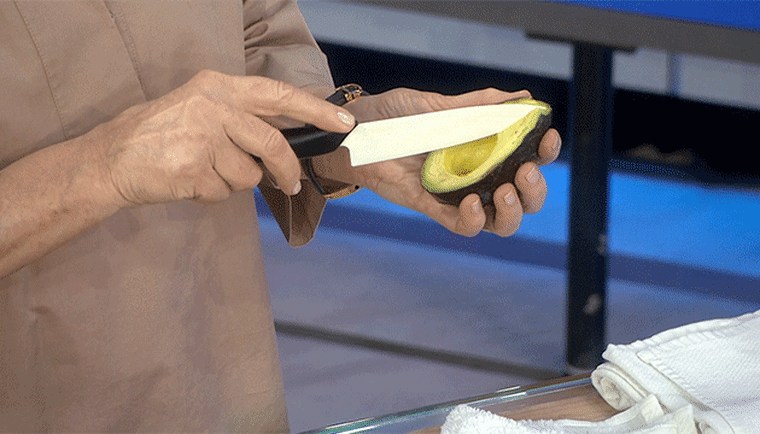 You can then peel the skin off with your fingers or take the point of the knife to help remove it.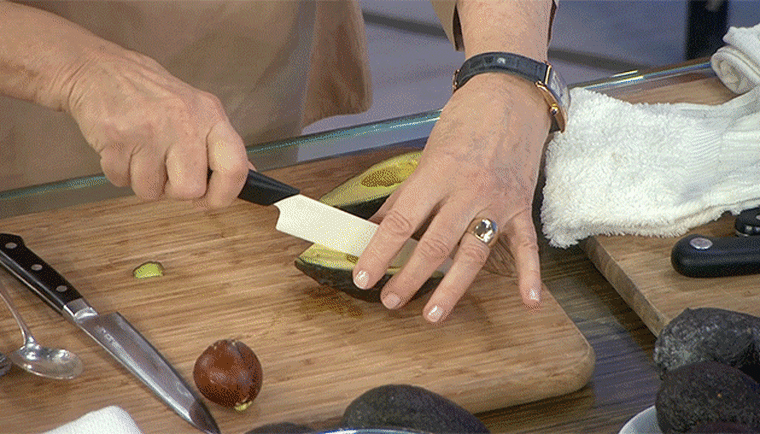 "The main thing is to be careful,'' Stewart said.
If you do end up suffering from the dreaded "avocado hand," Stewart's final tip is simple.
"Go to the emergency room and get stitches," she said.
RELATED
Follow TODAY.com writer Scott Stump on Twitter.