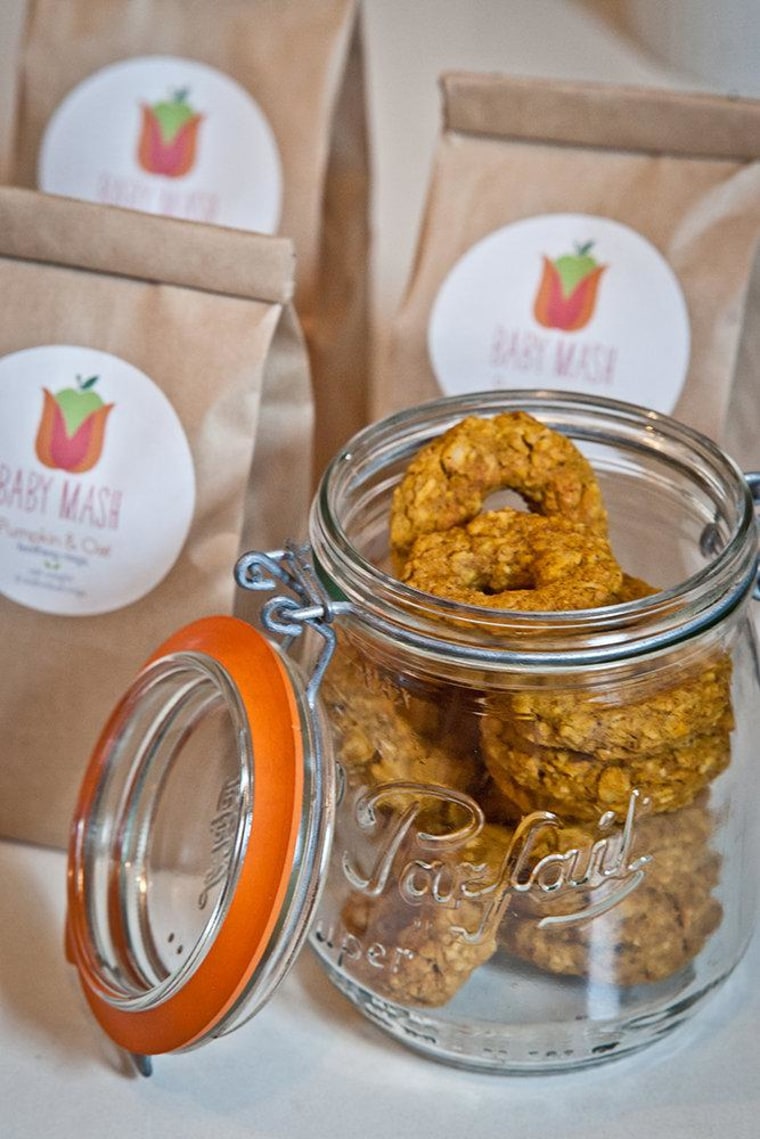 Before my little guy was even old enough to eat solids, I was already thinking about what his first food would be. I knew that I would make most of what I fed him, and I still do, but having some pre-made purees on hand was easier when we were on the go, or when I wanted him to try a fruit or vegetable that was difficult to prepare on my own. It was hard enough to pit cherries for cobbler when I had the time, pre-child, to do things like pit cherries for cobbler. So when it was time to introduce cherries, I did so with Happy Family's organic puree.
What's more, as I perused the baby aisles of my local markets, I was really impressed with how far food had come from brown-tinged peas in a jar. Organic quinoa with cauliflower, turmeric and pears? Homemade, sugar-free teething rings? Wow! I enlisted the help of my now 10-month-old son, Charlie, to taste-test some of the organic offerings out there for new eaters. Here are the results!
Yummy Spoonfuls. Made from 100 percent organic ingredients and flash frozen to ensure freshness, Yummy's meals come in convenient 4-ounce containers. Once defrosted, the taste and texture was identical to what I make for Charlie in my cooker. I also like that Yummy Spoonfuls comes in three stages: Creamy Yummy for new eaters, Mushy Yummy for babies ready for a bit more texture and Chunky Yummy for babies ready to move on to "real meals."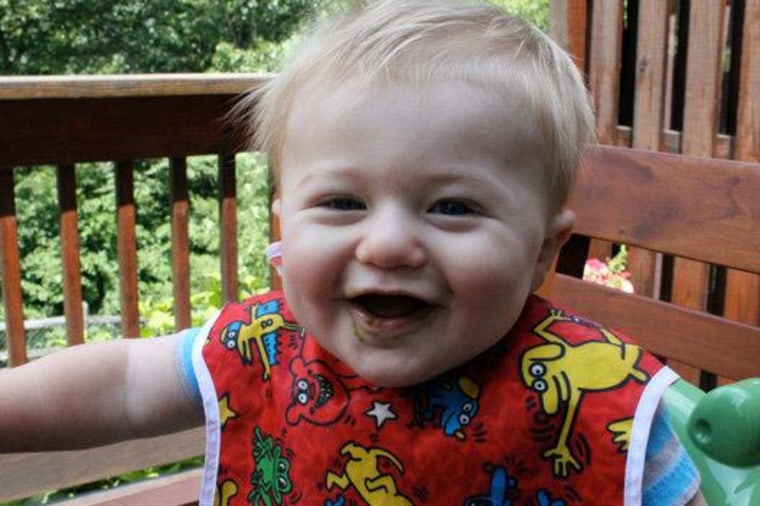 Jack's Harvest. The flavor combinations in this line of organic frozen baby food will appeal to both parents and babies. (I could barely stop myself from eating Charlie's bowl of butternut squash, apple and sage). Indeed, "Top Chef" champion Richard Blais created one of their purees, a mix of organic cauliflower, pear, quinoa and spices. Jack's Harvest also comes in two textures: So Smooth and A Little Lumpy. The packaging is cute too—little heart shaped cubes in BPA-free trays—but I did notice that once thawed, the food was slightly watery. This was easily fixed by mixing in a little organic brown rice cereal, and the smell and taste more than makes up for it. 
Happy Family Happy Munchies Rice Cakes. We're big fans of Happy Family's line of Happy Puffs, but these new rice cakes—in apple and carrot flavors—are the perfect size for little hands and just crunchy enough for babies learning to feed themselves. They're also free of gluten, dairy and tree nuts, a boon for kids with food allergies.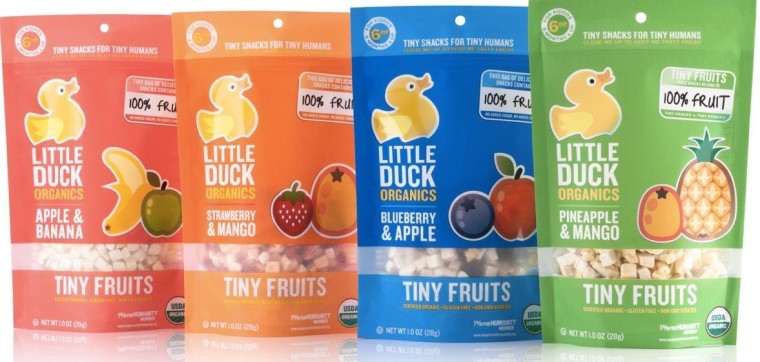 Baby Mash Teeth Rings. Founder Molly Petersen created these whole grain, fruit-filled rings when she couldn't find any sugar-free teething biscuits on the market. They come in three flavors—stewed apple & oat, banana & oat and pumpkin & oat—and smell as delightful as homemade granola. One note: Charlie loved the taste so much that he shoved the whole ring in his mouth and almost choked on it. So, as with any new food, be sure to watch your baby carefully when they're gnawing on a teething ring.
Little Duck Organics Tiny Fruits. Available in four flavors—apple & banana, strawberry & mango, pineapple & mango, and blueberry & apple—these fruit snacks are made from produce sourced directly from farmers. Which would explain why they taste like real fruit. (When we tried these, it was one for Charlie, two for Mommy. They are that good.) In addition to being organic, Tiny Fruits are also GMO free, but best for babies who know how to chew.
Get more tips and recipes for seasonal eats at Made By Michelle.
More from TODAY Food: