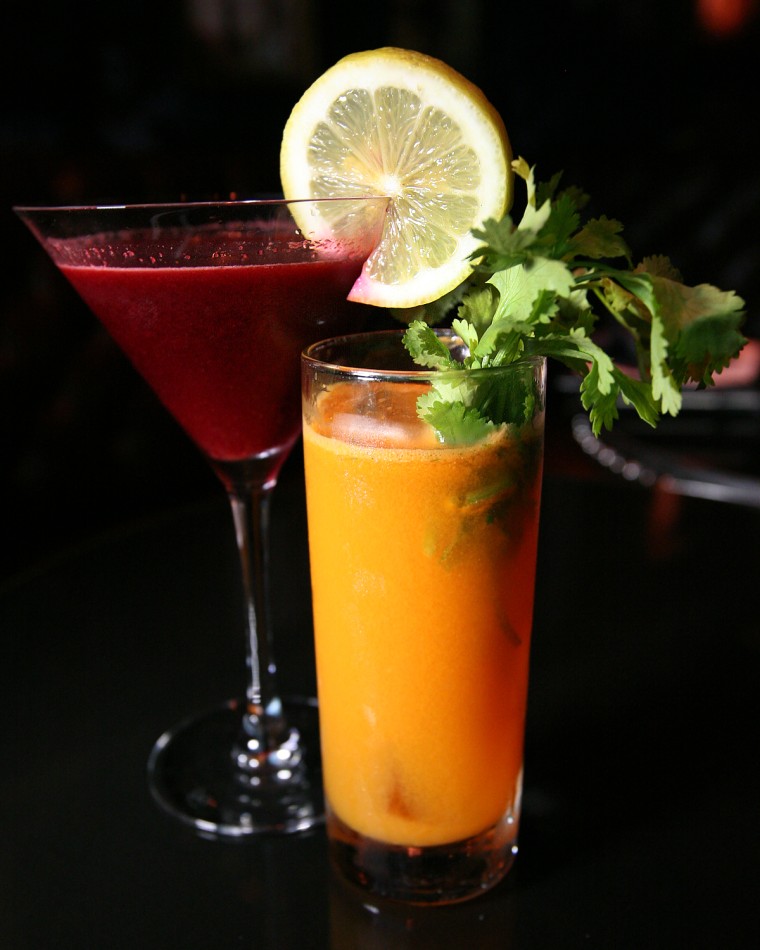 June is National Fresh Fruit and Vegetables Month, and while the month is nearly over, it's not too late to celebrate. And what better way to up your vegetable intake than by getting a couple servings during happy hour? Skip the sugary, calorie-laden cocktails, and try these delicious vegetable drinks. We hit up a few New York lounges serving cocktails that incorporate veggies, and believe us, these taste even better when we convince ourselves they're low-guilt.
Try these recipes along with one additional tip: If you want to make a cocktail creamy, try using pureed avocados for a healthier way to create a thick, delicious treat!
Carrot and Cilantro Cooler
Recipe from Whisky Blue
This cocktail tastes great, looks pretty and the sweet smell of carrot and cilantro is irresistible. This one was a favorite!
2 oz. Herradura Silver tequila
.75 oz. carrot juice
.5 oz. orange
.5 oz. agave nectar
Pinch of cilantro leaves
Shake and fine strain into highball glass. Garnish with carrot disc and cilantro leaf.
Beet Blast
Recipe from Stone Rose Lounge
You'll like this one if you're really into beets and don't like sweet drinks. The beet flavor is so strong that it might put some people off, but it's a gorgeous looking drink that's perfect for the imbiber on a health kick.
2 oz. Herradura Silver Tequila
1.25 oz. beetroot juice
.25 oz. lemon juice
Heavy splash Cholula sauce
Shake and strain into martini glass. Garnish with lemon wheel.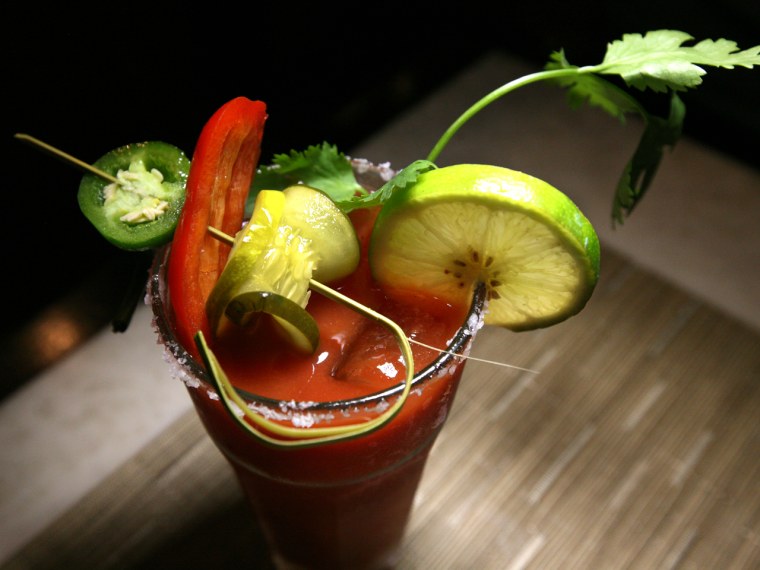 Bloody Maria
Recipe from Havana Central
2 oz. tequila
3 oz. tomato juice
Horseradish to taste
Dash Worcestershire sauce
2 lime wedges
Salt
Pepper
Havana Central Hot Sauce to taste
Add all ingredients and ice in a pint glass until full, shake hard and pour back into pint glass. Garnish with salt rim and lime wheel.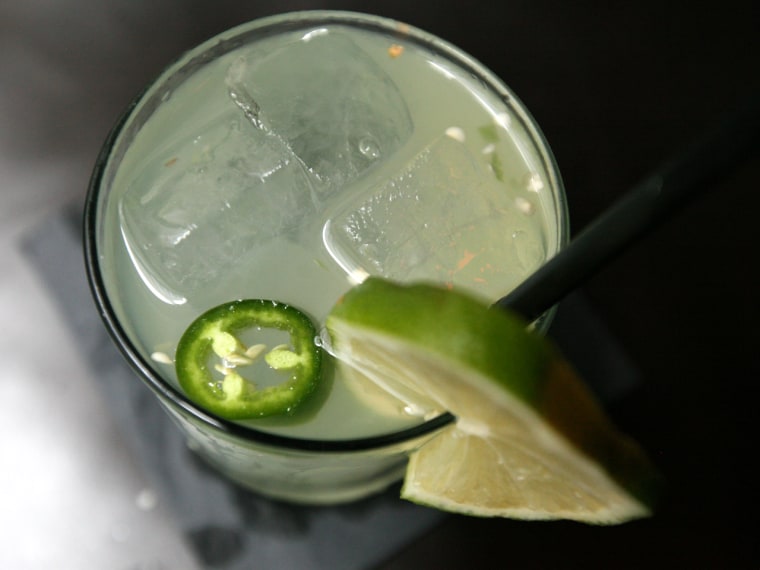 Jalapeno Margarita
Recipe from Living Room
3 pieces muddled jalapeno (no seeds)
1.5 oz. Excellia blanco tequila
.5 oz. Cointreau
.5 oz. simple syrup
1.5 oz. fresh lime juice
Top with ice and shake. Serve in rocks glass over ice.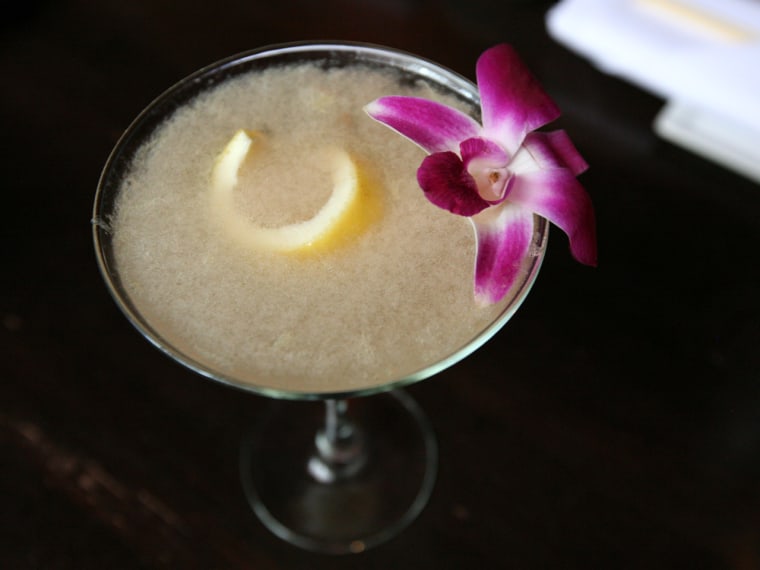 R&R
Recipe from Koi Bryant Park
Of course, we can't skip dessert, so you might as well get a fruit fix. Perfect for pies, who knew the humble rhubarb could help create such a sensuous, sippable cocktail?
1.5 oz. reposado tequila
1 oz. rhubarb purée
2 fresh squeezed lemon segments
.5 oz. simple syrup
Dash of rhubarb bitters
Splash of sparkling wine
Shake and strain into a martini glass. Float with sparkling wine.
More from TODAY Food: