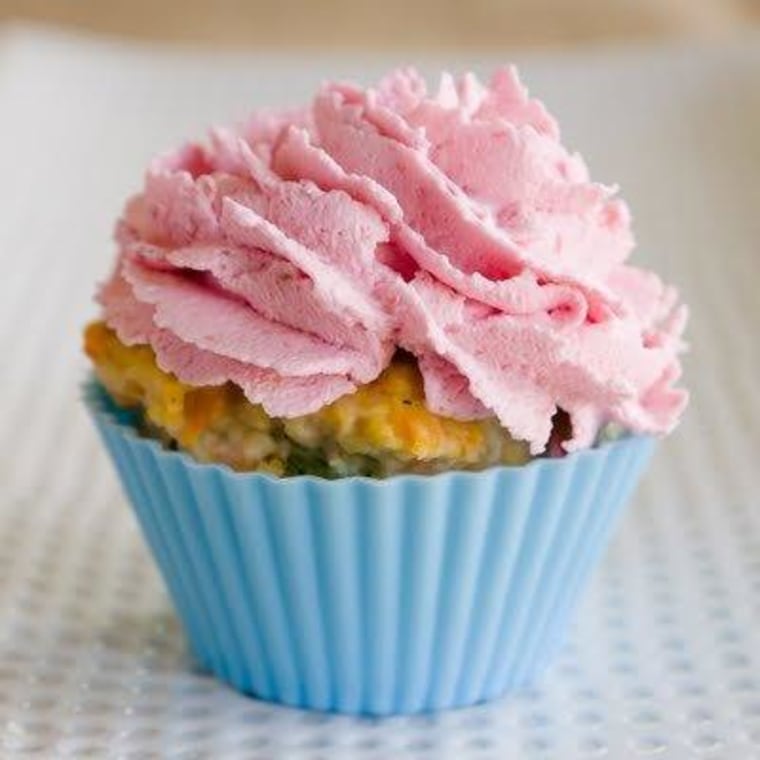 Easter and Passover are known for traditional family meals, but if you thought that these holidays were just about roast lamb and your typical matzo, think again. Here are some whimsical, delicious concoctions to add a little pep to your feast.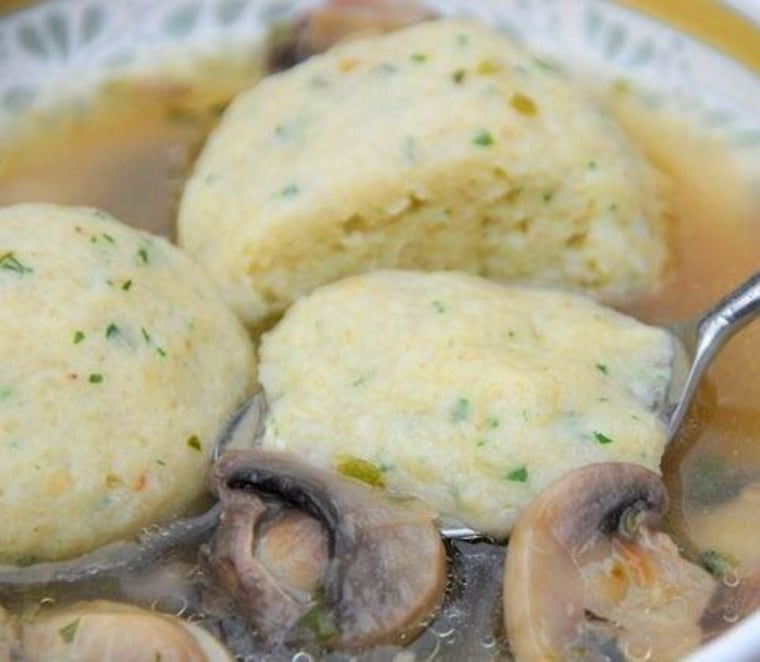 To those who celebrate it, Passover means matzo ball soup – usually made with a clear, chicken-based broth. This is not the case for Pati Jinich of Pati's Mexican Table, who uses jalapenos and mushrooms to create her untraditional matzo ball soup. The soup, a favorite of her grandmother's, was invented to please her chile-loving grandfather. Pati stresses the importance of cooking the mushrooms slowly and using a bit of sparkling water in the matzo balls to keep them fluffy, adding, "Just because you add a chile to something does not mean it gets a Mexican stamp. You have to know how to add it."
Passover also has many sweet treats – flourless chocolate cake and nut-crusted cheesecake are Kosher and delicious. So how about fooling your senses with savory eats that look oh-so-sweet? The gefilte fish cupcakes from The Cupcake Project are easy to make but look incredibly impressive. With store-bought gefilte fish and whipped creamed horseradish "icing," this looks like a delicate vanilla cupcake, but inside has the savory taste of poached fish spiked with the zing of horseradish cream. Use the red preserved horseradish for a particularly pretty finish.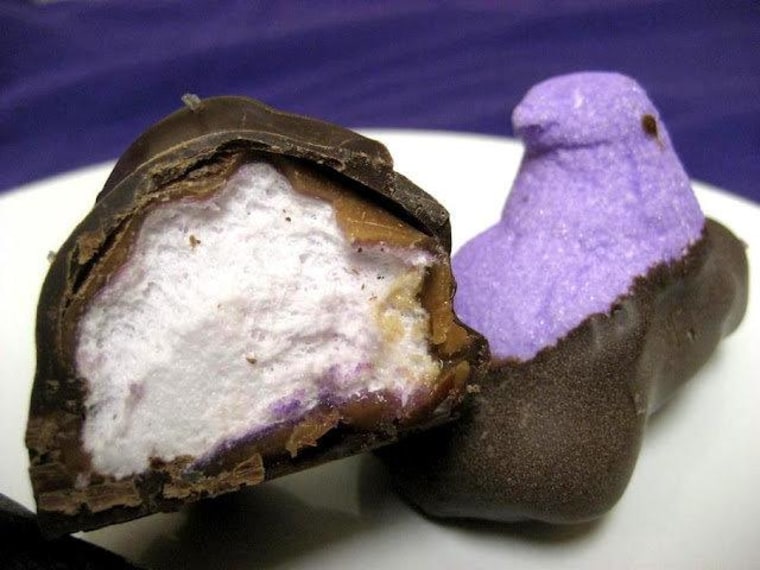 Peeps are one of the most recognizable Easter candies on earth, and they are delicious straight out of the bag. To take these marshmallow confections to the next level, look to a flavor pairing that pastry chefs love – salt and caramel. Blogger Roopa Kalyanaraman Marcello of Raspberry Eggplant adds the salty caramel and enrobes the whole Peep in dark chocolate, with a final sprinkling of coarse sea salt. Put these on your Easter table, and nobody will be able to compete.
You could also try your hand at homemade Peeps, with tips from Stephanie Nuccitelli of 52 Kitchen Adventures. She avoids using corn syrup so that the marshmallow goodness sets up quickly and you can enjoy your treats almost as soon as you make them.
The main meal at Easter is often centered around spring lamb. But meatloaf is a crowd pleaser, and can be festive enough for Easter when it looks like a delicious, meaty Peep, as Slashfood shows. It might only be an ordinary recipe, but with some olives for eyes and a nose, Brian Shilling manages to make an every night supper into a delicious, albeit unconventional, Easter feast. For the first time ever, your kids might think that your meatloaf is too cute to eat.
Passover lasts eight nights, and one of those nights, you are bound to get tired of brisket and potato kugel. When that happens, try your hand at The Haroset Burger, from the blog Burgatory.com. This burger uses a standard beef patty, two crisp slices of matzo for the bun, and tops the patty with leftover haroset, the traditional Passover dish featuring diced apples, cinnamon, and wine. Sweet, meaty, and kosher for Passover – it sounds like a match made in burger heaven.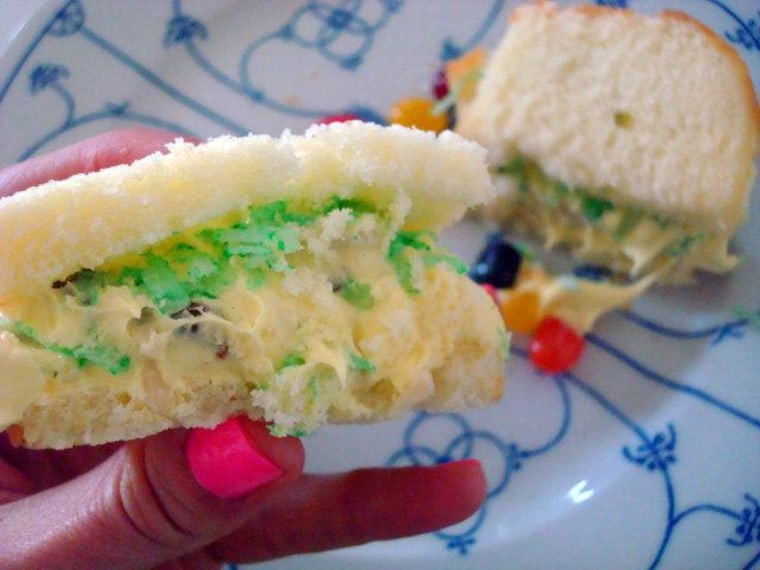 We anxiously wait for the arrival of Cadbury Creme Eggs every year, and every year we eat them until we fall over sideways in sugar shock. If you are looking to switch up your usual egg consumption system, try Serious Eats' version of an egg salad sandwich. Jessie Olesen uses frosting for the mayonnaise, shredded green coconut for the lettuce, pound cake for the bread, and – of course – Cadbury eggs for the eggs. It looks shockingly like egg salad and tastes like the sweetest sandwich you have ever had.
For more from Sarah Spigelman, visit her blog, Fritos and Foie Gras.
More from Bites: