Put down that melon scooper! One day, making the watermelon basket with little balls of cantaloupe inside might be ironic-cool—but not quite yet. Try one of these simple-yet-fresh ideas that will stand out on any Fourth of July spread.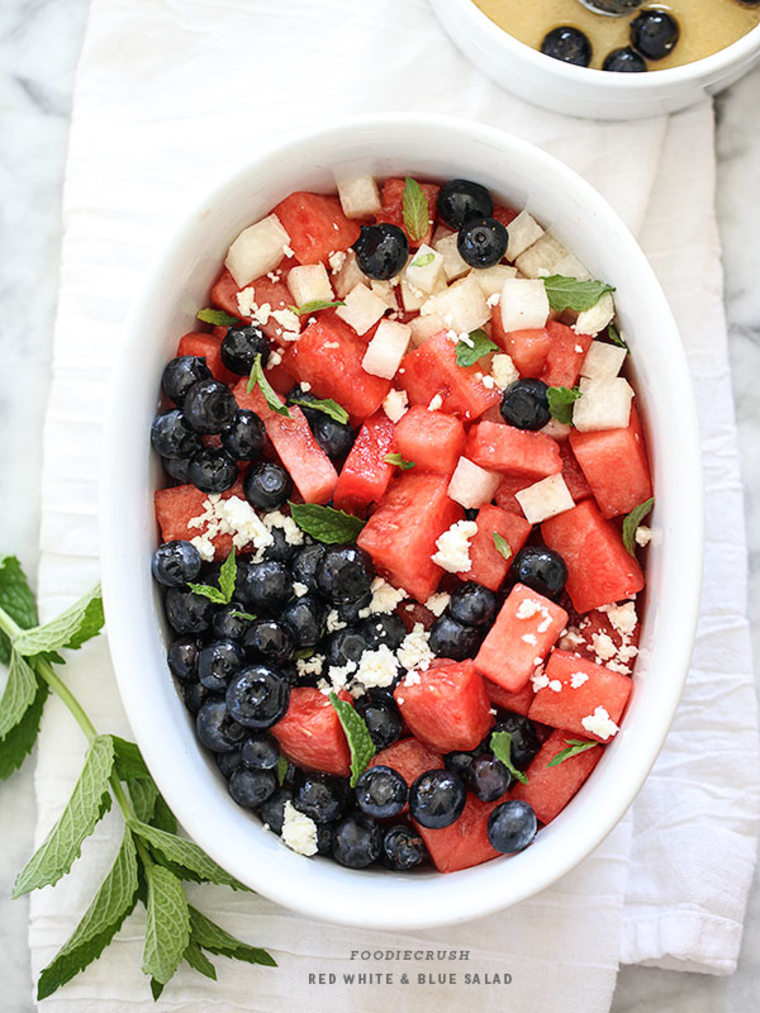 Patriotic

We've all eaten our share of Cool Whip–laced concoctions meant to resemble the American flag. But Heidi Larsen at Foodie Crush has an updated idea for a Red, White and Blue fruit salad: She combines blueberries, watermelon and jicama with honey, lime juice, chili powder, mint and feta. It's all–American–looking, fresh, and, as her mom says, "will lead you to the pursuit of happiness." Plus, it's a great way to use up that surplus mint from the garden.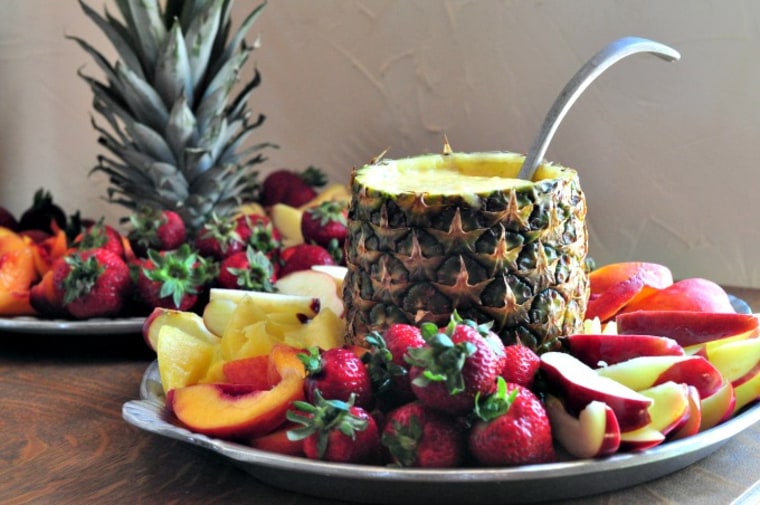 Pineapple-as-vessel

If the watermelon basket is verboten, no one said anything about pineapples. As a mother of 10 in West Texas and author of the Cultured Palate blog, Dina-Marie Oswald is full of new ideas for a crowd, like this pineapple fruit dip surrounded by freshly sliced fruit. It can be pulled together with items you may have on hand in the pantry and freezer: frozen orange juice concentrate and sweetened condensed milk, which Oswald says you can easily make if you don't have it.
Sophisticated stone fruit

No need to fire up the grill to fancy up stone fruit—raw foodist Dominique Allmon at Passionately Raw marinates peaches, nectarines, apricots and cherries in lemon and honey to make this pretty stone fruit salad. Add a few sprigs of thyme from the garden and a pinch of salt, refrigerate for 15 to 20 minutes and voila—a near-instant, impressive fruit salad.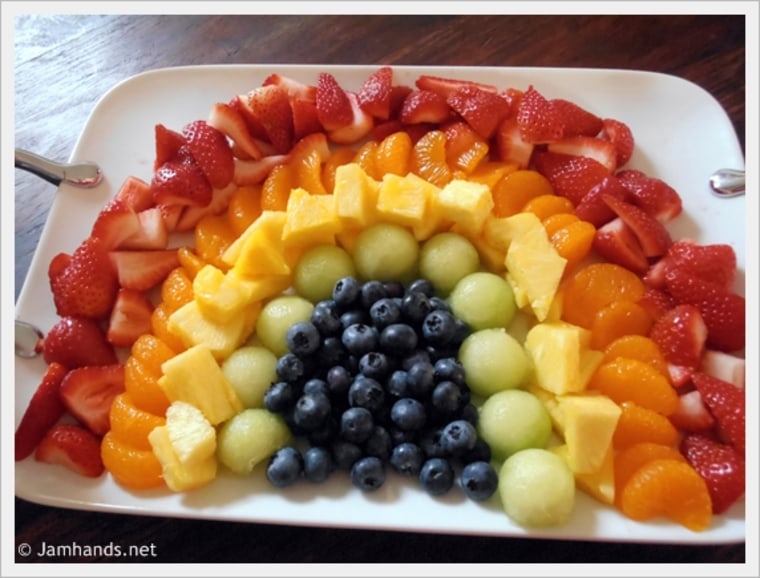 Kid-friendly

If you're looking for something to get the kiddos to hit up the fruit, here's a quick-and-easy idea from Jam Hands' Ali Phillips, a mother of two in the Rocky Mountains. She arranges strawberries, orange segments, pineapple, honeydew and blueberries in a simple but adorable rainbow. Go the extra mile and make her strawberry cream cheese dip on the side.