Emotional baking is something I do to forget about my woes (and generally, my woes have to do with dating). I love to create recipes inspired by what I am going through -- it's a great outlet and helps to keep me sane. When I think of crème brulee I think of lasting relationships and finding "The One." The ingredients are simple but it can take time and precision to make it perfect. Sometimes knowing you have finally found "The One" may be easy but getting there can be complicated. Just like with crème brulee, you know when you taste it if it's perfect but it may have taken you a few tries to make it perfect.
While I have enjoyed being single and sassy the past few years, I'm 36 and in prime time to get this show on the road. My previous relationships always been committed but not going anywhere. And since I want to have kids of my own, I call this recipe "My Eggs are Not Getting any Younger Creme Brulee."
This past fall I met someone different from my usual type (trust me -- I'm just as shocked as everyone else). He is a country boy a few years my junior who has never tried sushi or mussels and thought yoga was a character in Star Wars. Although I grew up in the boonies I have lived in Toronto for 18 years and I forgot how many differences there were between city and country folk.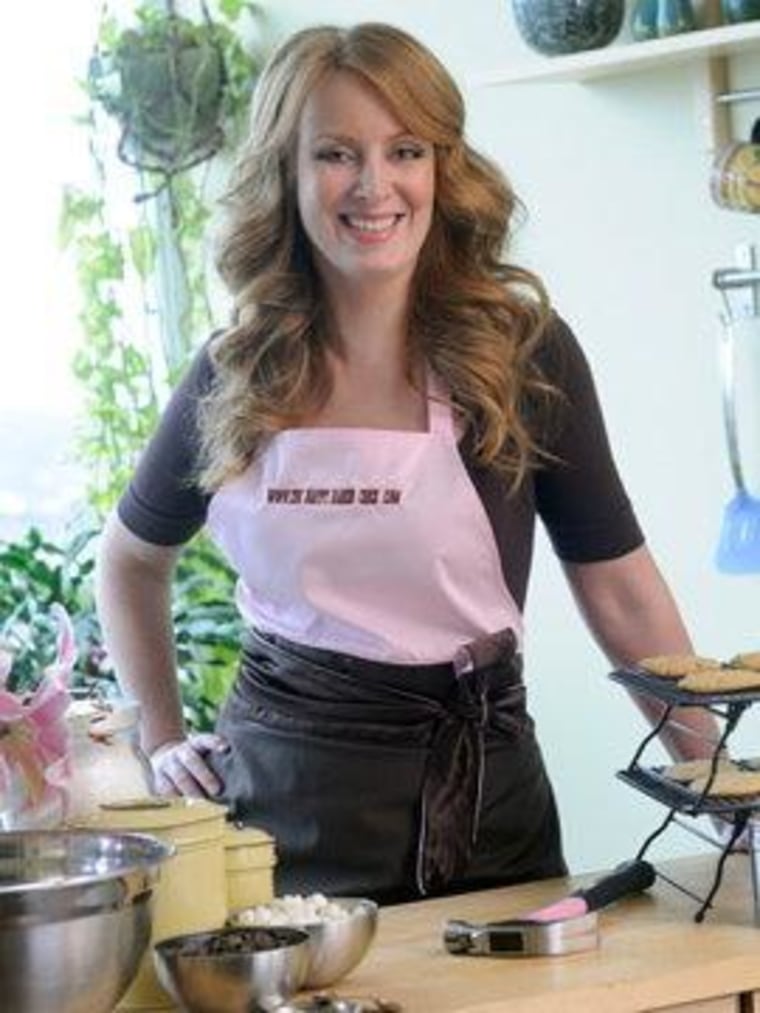 But despite these differences, we have gotten past the casual dating stage and onto the exclusive dating stage, and then onto the BF/GF stage.
I promise with a little practice you can ace this recipe, from my cookbook "The Happy Baker: A Girl's Guide To Emotional Baking," whether you have just ended a serious relationship waiting for your man to commit or your speed dating excursion went awry.
I can almost hear my eggs cheering and clapping with joy: They have waited a long time for this.
MY EGGS ARE NOT GETTING ANY YOUNGER CREME BRULEE
I still have a few years before I should probably freeze my eggs. Until then, I will make this whenever I feel my clock ticking.
3 cups whipping cream 
2 tsp. vanilla 
1 pinch salt 
8 egg yolks 
½ cup sugar 
6 tbsp. sugar 
Preheat oven to 300˚F (150˚C) Makes 6 servings.
In heavy bottom saucepan, over medium-low heat, heat the cream until bubbles just start to form around the edges of the pot.
Meanwhile, in a bowl, whisk together the egg yolks, ½ cup sugar, salt and vanilla until the mixture is pale yellow.
When the cream is ready, pour it very slowly into the egg mixture as you whisk briskly. Make sure that you are constantly whisking as you add the cream otherwise the egg will cook and the mixture will separate.
When the mixture is thoroughly mixed, pour it through a fine strainer to remove any small lumps.
Pour the brûlée mixture evenly into ramekins and place in a water bath (a large baking pan with hot water.) Fill the hot water halfway up the ramekin. Bake for approximately 1 hour, or until the brûlée is just set when jiggled.
Let brûlée sit at room temperature for about 15 minutes, then chill in refrigerator for at least a couple of hours before serving.
To serve, sprinkle each with 1 tbsp. of sugar, and caramelize using a crème brûlée torch, or under a hot broiler (for 2-3 minutes).
If you just cannot bring the baker out in you to make this recipe, may I suggest some alternatives? By alternatives, I mean bakeries, restaurants and boxed mixes:
Florida: Crème brulee cupcakes at Silvadas Cupcakery
Crème brulee mix by Dr. Oetker
More from Bites: