A Domino's employee from Michigan is being hailed by his employer for going above and beyond to complete a customer's late night order.
Earlier this month Ashley Schafer, of Flint, Michigan, placed an order with Domino's Pizza but around midnight, she began to wonder about the status of her food after seeing that the order has left the store at 11:24 p.m.
Unbeknownst to her, the driver's car had broken down — and the 23-year-old deliveryman was en route to deliver her pizza on foot.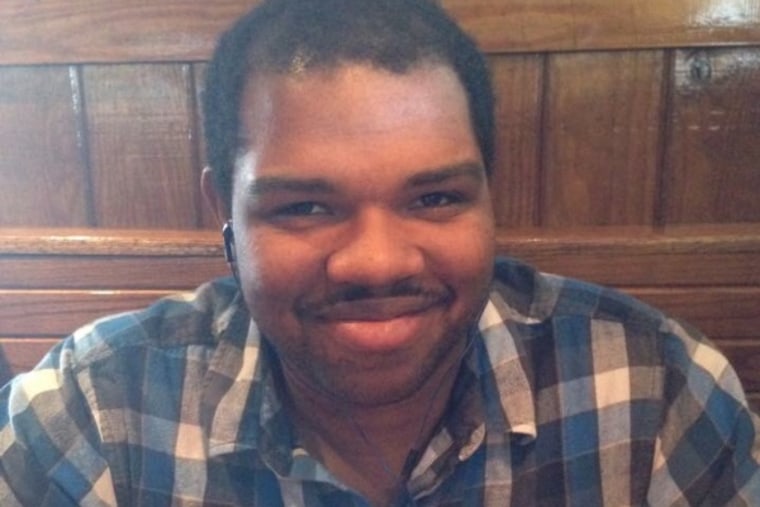 "An hour later I still had no pizza and was about to call having a fit when there was a knock," Schafer wrote on Facebook. "It was a manager informing me that the delivery driver's car had broken down, a deaf young man named Benjamin, and he was worried."
Meanwhile, that driver, Benjamin Houston, who did not have his cell phone that day because it had recently been broken, had started knocking on doors nearby to try to contact the store to let them know what happened.
Luckily, one person opened the door, listened to his story, and called Houston's manager for him.
"He deserves a round of applause," Houston later wrote on Facebook. "Not sure what your name is, but unsung hero, from the bottom of my heart, thank you for having patience with me and not closing the door on me."
Then, Houston continued on, finally delivering the pie to right address — on foot.
When Schafer opened the door, Houston apologized profusely and explained what happened. "I said I'd heard, I completely understood, and it was not a problem at all," wrote Schafer, who had ordered the pizzas for her husband, who works third shift.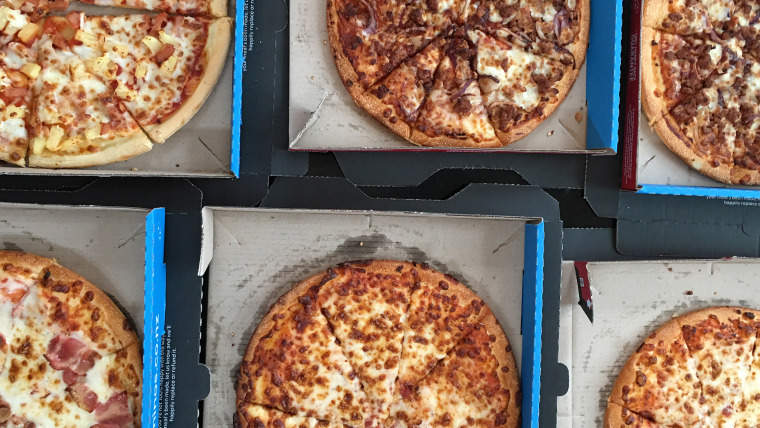 She tipped him generously, but it was not until Houston left that Schafer looked out her window and saw him "trucking down the street on foot," when she realized he had actually walked her the pizza. "If I wasn't alone with two young kids asleep, I would've went after him. I immediately called the store to let them know, so they could go find this amazing young man. I'm happy to say they found him, and he is safe and sound."
Schafer has since started a GoFundMe page for Houston, who also works as a maintenance worker at McDonald's, hoping to raise enough money "to keep him on the road" or for "new shoes for when he goes above and beyond."
So far, it's more than half-way to the $3,000 goal.
"It might seem silly, but in a world that right now feels tumultuous and full of hate, and in a city where itself and its people are constantly put down, there was this bright light that was Ben," Schafer added.
After appearing on the local news, Houston is still shocked by how much attention his deed is getting. "Honestly I never thought it would be this big," he told TODAY Food. "My plan for the fund is to fix my car or possibly buy another car that I can depend on better. I'm just extremely thankful for all these people that donated."
Spoiler alert, Ben! The Domino's corporate awards team is sending Houston an ABCD (Above and Beyond the Call of Duty) Award, with a letter from the CEO, a company spokesperson told TODAY Food.
His co-workers at the local Flint Domino's shop were not surprised to hear about Houston's efforts —though they implored him to stay in his car and wait for help if something like that ever happened again.
"He's a very good employee," local manager Michael Peterson, who picked Houston up that night, told TODAY Food. "He was just trying to make sure that pizza was delivered."