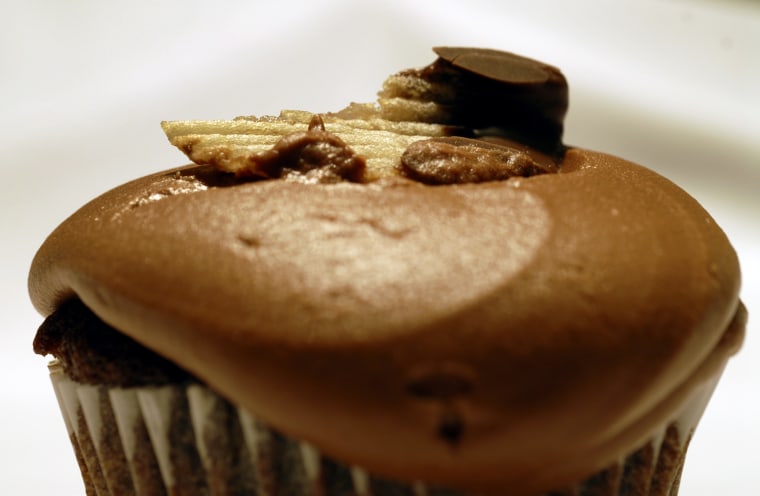 Americans love junk food. Americans love cupcakes. John Rivers put the two together and created cupcakes that incorporate his favorite indulgences: chips and soda.
"I love dishes that mix the sweet and savory," he told TODAY.com. "I'm just having a lot of fun developing these recipes."
Rivers, the man behind 4Rivers Smokehouse in Orlando, is opening a bakery called 4River Sweetshop that will feature some wild new treats, including Coke and Ruffles cupcakes, Mountain Dew and Doritos cupcakes, Cheerwine cupcakes and, still in the works, Nehi grape soda cupcakes.
We got a chance to sample some and we have to say, Coke and Ruffles come together to make one beautiful cupcake, baby. The soda-flavored icing is not too sweet and balances really well with the salty, crunchy chips that top the cupcake and are also added to the cake batter.
Rivers says that he hopes to create a whole line of chips and soda cupcakes. He's currently looking for a mate to go with Nehi grape soda, after deciding that pretzels just weren't the right fit.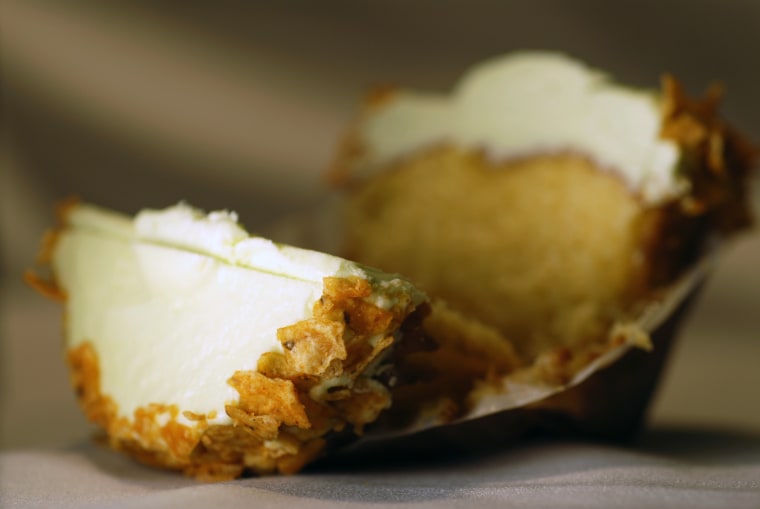 "Another one I want to find a way to build in is Fritos. The trick is that I really gotta find something not so sweet – maybe a cornbread," he said.
4Rivers Sweetshop will also carry cupcakes in more traditional flavors, along with flavored ice cream whoopie pies including red velvet ice cream, coconut cream and carrot cake.
Rivers tells us that the baked goods will be available for online purchase – just in time for the holidays! But if you want to experiment with your own chips and soda cupcakes, Rivers shares a couple of tips.
 The key secret to using soda in cakes is to create a syrup out of it; boil it and reduce to about 25 to 30 percent, until it's nice and thick – you can use that in place of some of other liquid in the batter recipe. You can also use it in the icing, but you only need a little bit; otherwise it will become runny.
 You can use potato chips in the batter and they will turn out fine when baked, but chips like Doritos should be reserved for a topping ,as they turn black when baked.
Vidya Rao is the TODAY.com food editor. She's known to leave crumbs in her wake, especially on her keyboard.