Justin Chapple of Food & Wine's Mad Genius Tips is Celebrating National S'mores Day with five fun twists on the campfire classic. He shows us how to make an ooey-gooey s'mores pie, s'mores milkshakes, frozen s'mores and more!
Frozen S'mores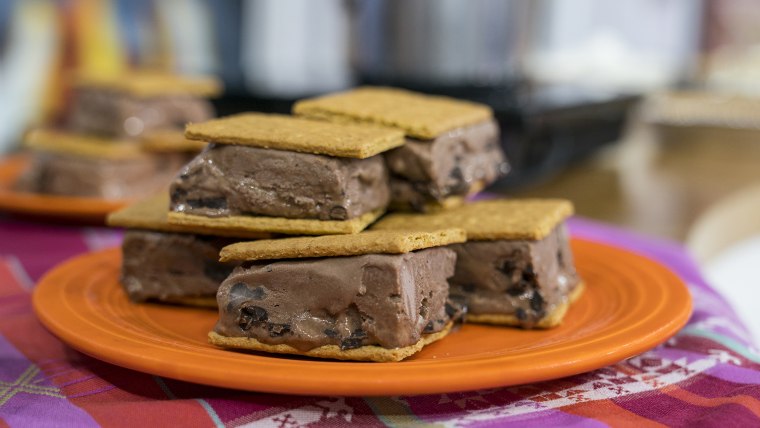 Ingredients
Chocolate-marshmallow ice cream (such as Rocky Road ice cream or Ben & Jerry's Phish Food)
Graham crackers
Method
Sandwich scoops of chocolate-marshmallow ice cream between graham crackers and serve.
Tip: If you don't have chocolate-marshmallow ice cream, you can make your own by folding marshmallow fluff into chocolate ice cream.
Gooey S'mores Pie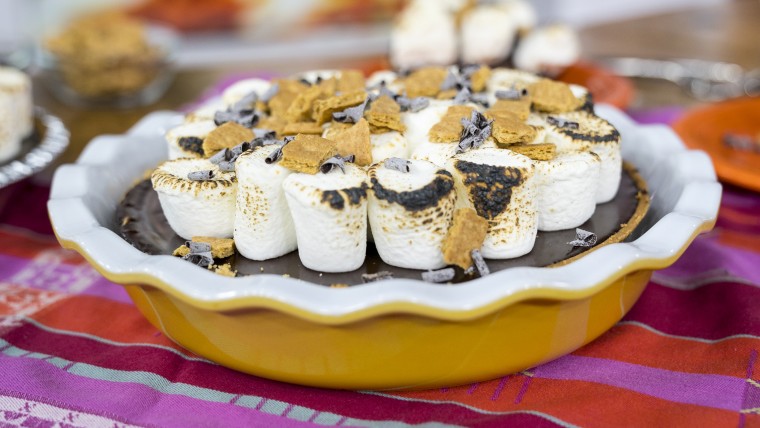 Ingredients
1⅓ cups heavy cream
One 12-ounce bag semisweet chocolate chips
Kosher salt
One 9-inch store-bought graham cracker crust
Marshmallows, for topping
Method
1. In a medium saucepan, bring the heavy cream just to a simmer over medium-high heat. Remove from heat and add the chocolate chips and a pinch of salt. Let stand for 1 minute, then whisk until the ganache is smooth.
2. Scrape the chocolate ganache into the piecrust and refrigerate until well chilled, about 1 hour.
3. Preheat the broiler and position the rack 8 inches from the heat.
4. Cover the entire top with marshmallows, then broil until lightly toasted, 1 to 2 minutes. Let stand 5 minutes, then cut into wedges and serve.
S'mores for a Crowd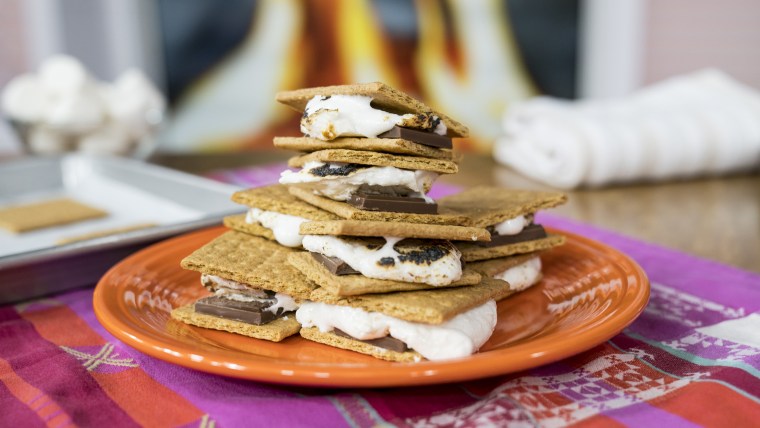 Ingredients
Graham crackers
Chocolate
Marshmallows
Method
1. Preheat oven to 350°F.
2. Arrange graham crackers on a baking sheet. Top with chocolate and marshmallows and bake until melted.
3. Top the s'mores with graham crackers and serve.
Upgraded S'mores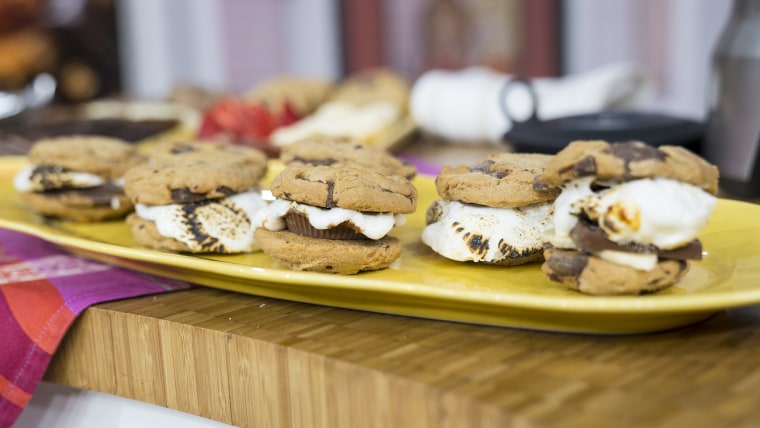 Upgrade your s'mores by swapping out the standard graham crackers or chocolate with other fun treats. Use different types of cookies like chocolate chip, Thin Mints, etc. to sandwich your toasted marshmallows and chocolate.
Swap regular chocolate for caramel filled chocolates, peppermint chocolate (like Andes Chocolate Mints), peanut butter cups or white chocolate. Add fruit like bananas and strawberries. You can even put bacon in them!
S'mores Milkshake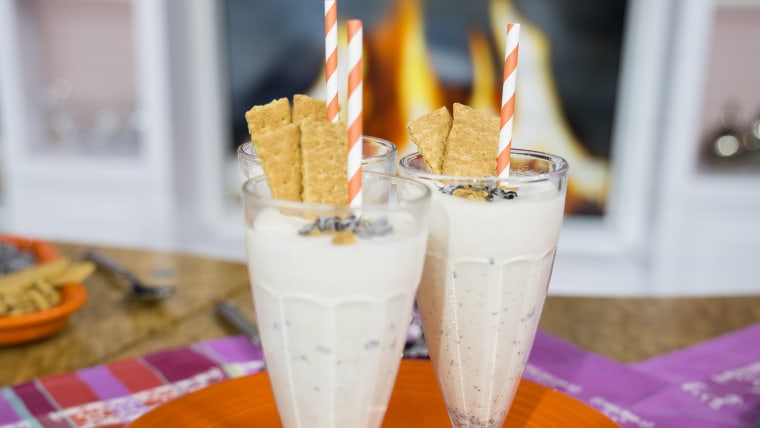 Ingredients
1 pint chocolate chip ice cream
1/3 cup marshmallow fluff
1/4 cup whole milk, plus more if needed
2 tablespoons graham cracker crumbs, plus more for topping
Shredded chocolate, for topping
Method
In a blender, puree the ice cream with the fluff, milk and tablespoons graham cracker crumbs until smooth.
Pour into serving glasses and top with more graham cracker crumbs and shredded chocolate.