Lucky Charms is back to stake its claim as the originator of the rainbow trend, with a mind-blowing giveaway: 10,000 boxes of marshmallow-only cereal.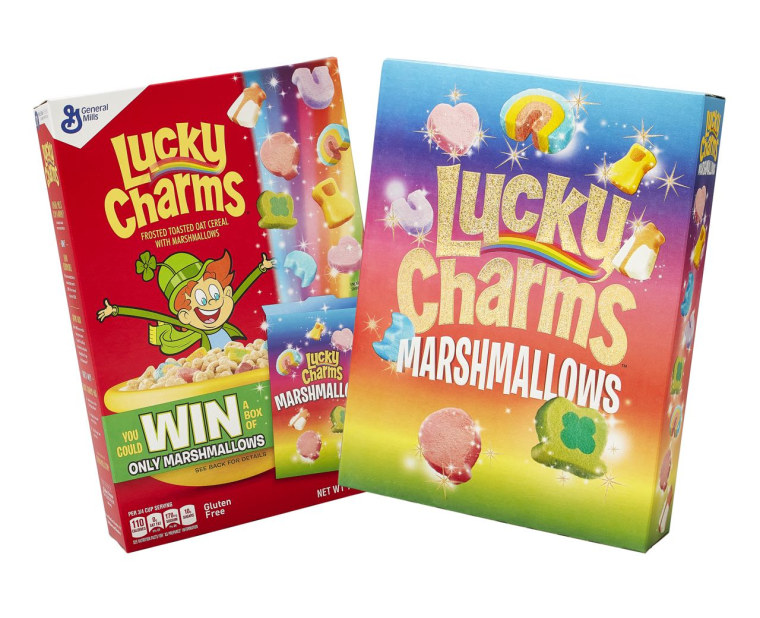 That's 1,000 times more boxes than General Mills gave away back in 2015, when it offered up a mere 10 boxes in a contest in which fans had to post photos of themselves holding imaginary boxes of Lucky Charms.
Why the huge increase?
After the 2015 contest, "the Lucky Charms team received countless calls, emails, tweets and Facebook posts from marshmallow fans longing for a box filled with only magically delicious marshmallows," a spokesperson told TODAY Food. "This year, we decided to unleash a little more magic."
Here's how it works: Specially marked boxes will have codes printed inside. Enter the code online — if you're a winner, the company will ship a box of marshmallow-only Lucky Charms to your door.
Some winning boxes have already been claimed, the spokesperson added, so they are on store shelves now. The sweepstakes will run through December 2017 (see MarshmallowOnly.com for details).
If you're willing to put up with off-brand marshmallows — there won't be any fancy horseshoes, clovers or moons, OK? — you can buy them in bulk online, but it is pricey ($11 for a pound, or $42 for 8 pounds).
Even the company reminds us, though: That's not a super-healthy breakfast, guys.
"Our goal with Lucky Charms and all our cereals is to provide a balanced breakfast and while we know everyone loves the marshmallows, the oats are an important part of the cereal, too," the spokesperson told us. "At this time, the limited-edition Lucky Charms Marshmallows boxes are only available through this promotion."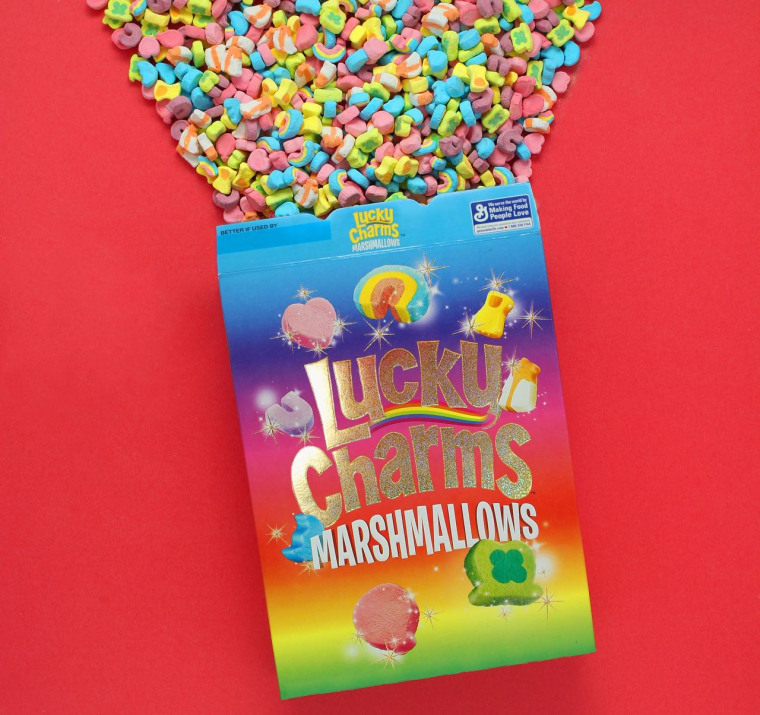 I asked my husband, a 38-year-old who still eats Lucky Charms, what he thought of the idea, and he said that if he won a box, he would keep a box of "regular" Lucky Charms on hand and then sprinkle the extra marshmallows on top. "I wouldn't mind lowering the oat ratio slightly, but all marshmallows would be too much," he said.
And Rick Schindler, editor/producer for TODAY Digital, joked, "What I want to hear about is the 10,000 people who get boxes that are all cereal and no marshmallow."
Now, that would be a real bummer.
RELATED: