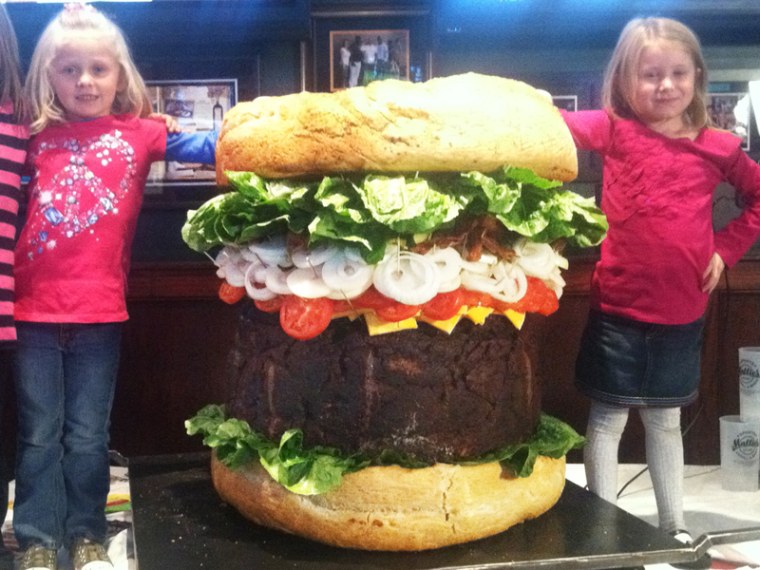 A U.S. restaurant famous for cooking up giant hamburgers has outdone itself.
The Detroit News reports that Mallie's Sports Grill & Bar made a 338-pound (153-kilogram) "Absolutely Ridiculous Burger" on Thursday. A crowd gathered to salivate over the unveiling of the $2,000 menu item.
The sandwich packs 540,000 calories and takes 22 hours to cook. Manager Jason Jones says the burger, which has 15 pounds of lettuce, 30 pounds of bacon, 30 pounds of tomatoes and 36 pounds of cheese, comes with fries and a drink.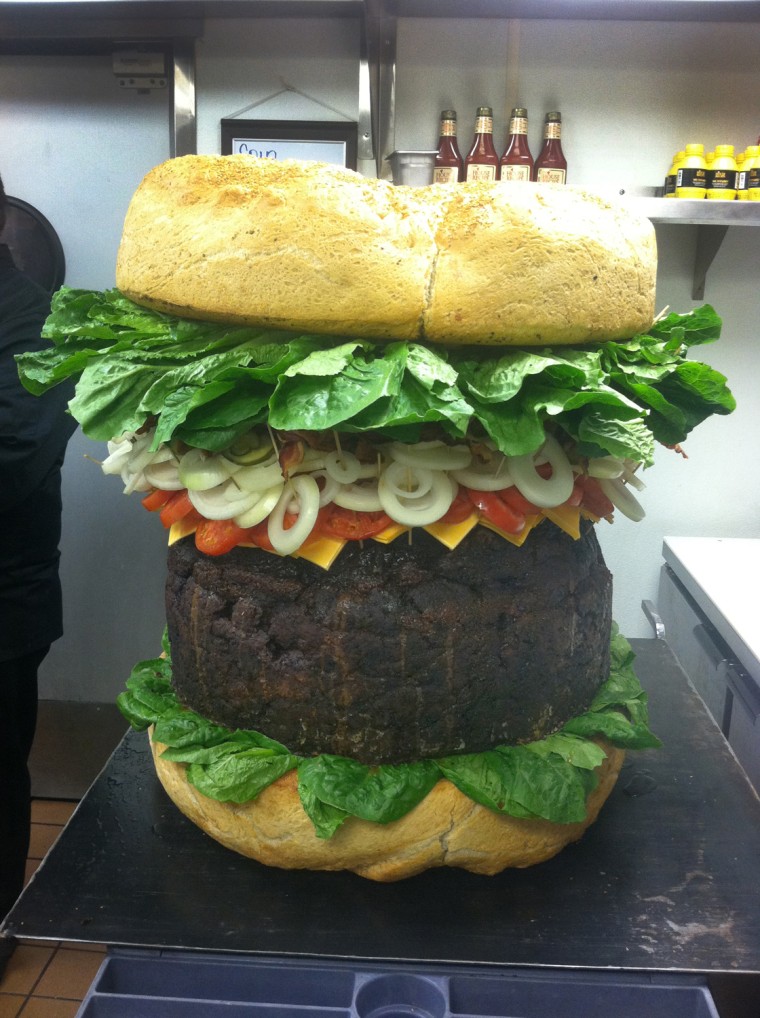 Over the years, Mallie's has drawn attention for cooking up monstrous burgers. It out-burgered past feats of 186 pounds in 2009 and 319 pounds this past January.
There was no word on how this one tasted.
Copyright 2011 The Associated Press. All rights reserved. This material may not be published, broadcast, rewritten or redistributed.