Living sure does seem easier in the summertime. So don't go and complicate it when it comes to dinnertime. Throw a simple protein on the grill and let the heat lend its flavor. While that's cooking, fix one of these super-fast, super easy sides to go along with it. All have five ingredients or fewer (not counting salt, pepper or olive oil), and make use of seasonal ingredients. (Except the macaroni salad. That's just a classic!)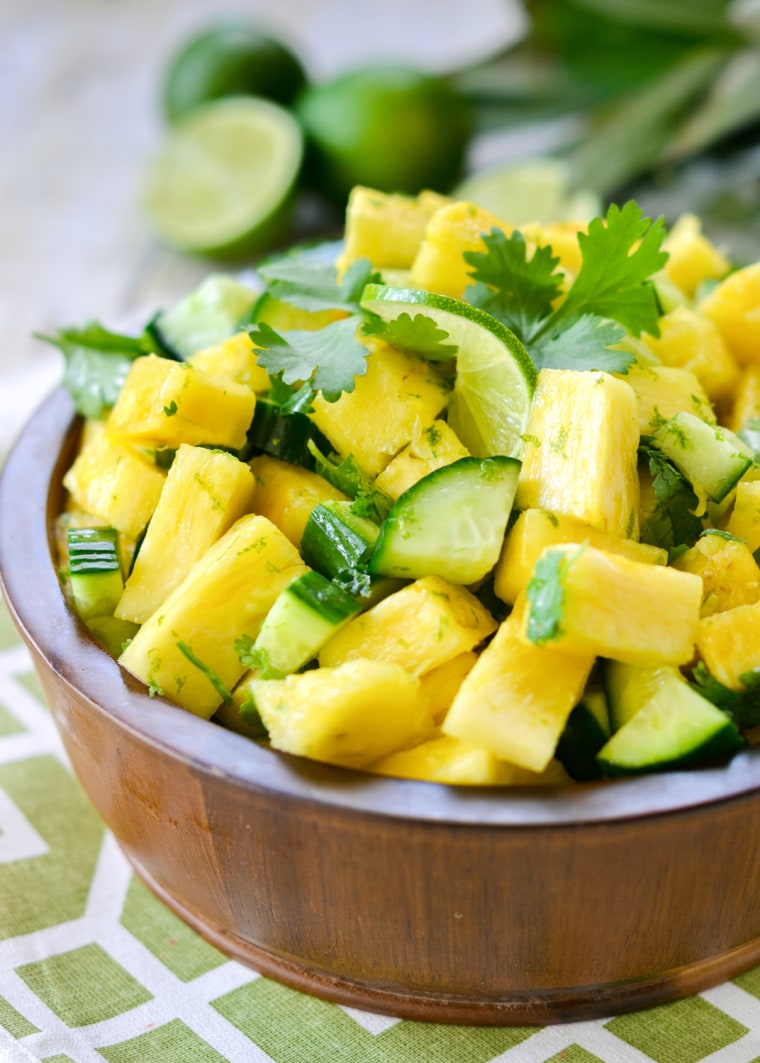 1. Pineapple Cucumber Salad: Flavored with lime and cilantro, this cool-tart salad is the perfect foil to savory grilled meats with a Latin flare, such as chicken or pork in adobo. Then again, it'd be a great accompaniment for grilled Asian dishes, too, like lemongrass beef. Hungry yet?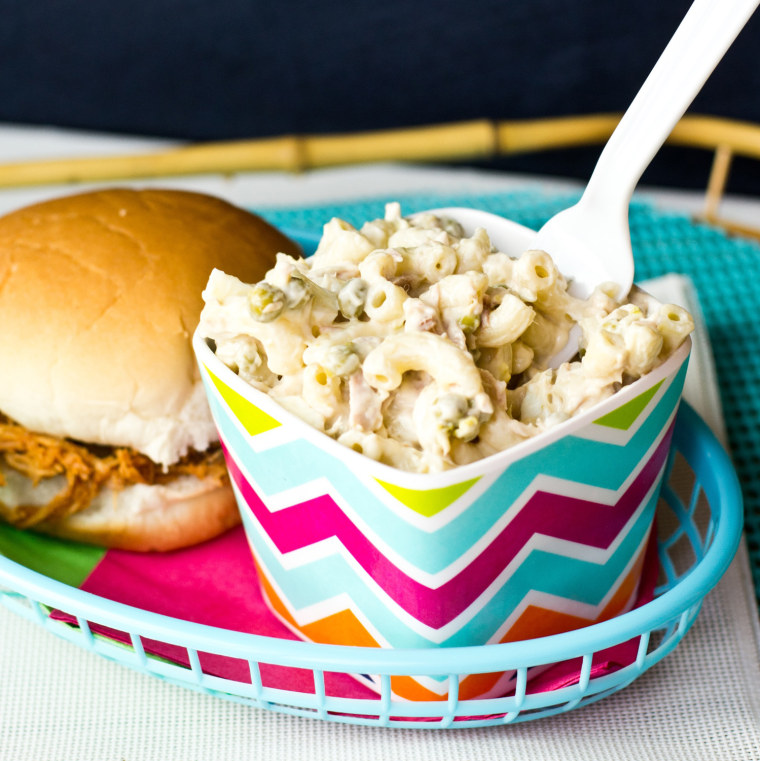 2. Classic Tuna Macaroni Salad: Can you honestly say that a summer cookout is complete without tuna-macaroni salad? The best thing about this classic recipe is that it can be so easily customized. Add carrot slivers or chopped celery for crunch, or give it a little astringent bite with diced pickles. Cook's choice!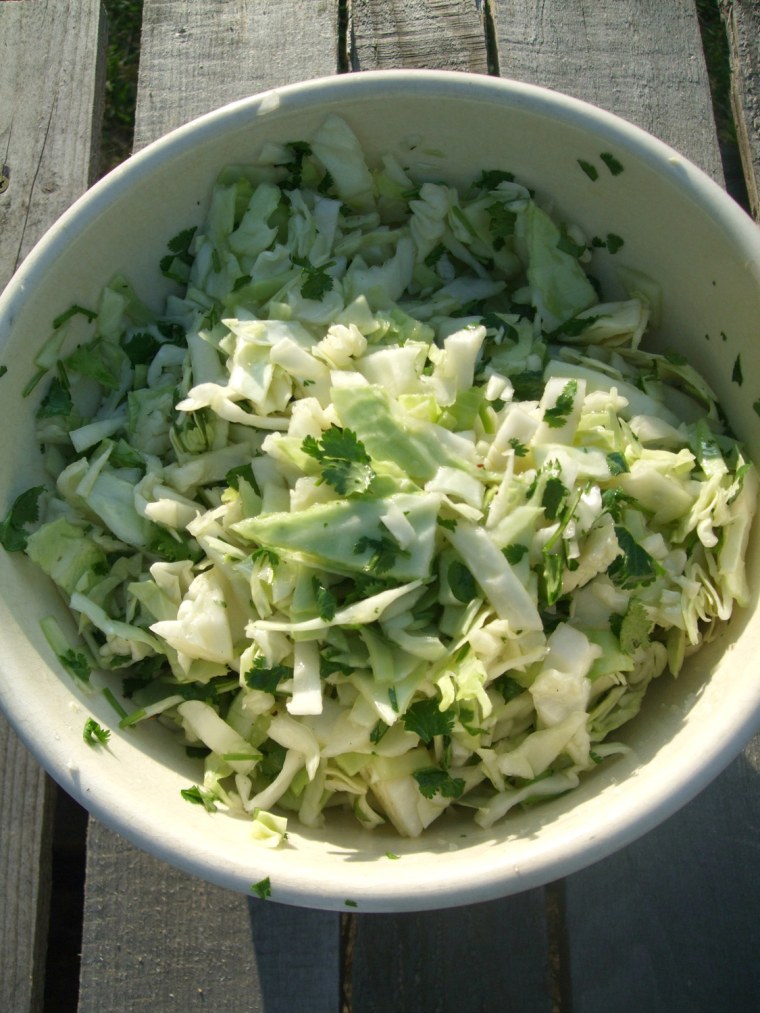 3. Cilantro Lime Coleslaw: When the heat's on, heavily creamy dishes don't always appeal. When you want something lighter, turn to this tart, crunchy coleslaw instead of the mayo-laden classic. Your guests — and your stomach — will thank you.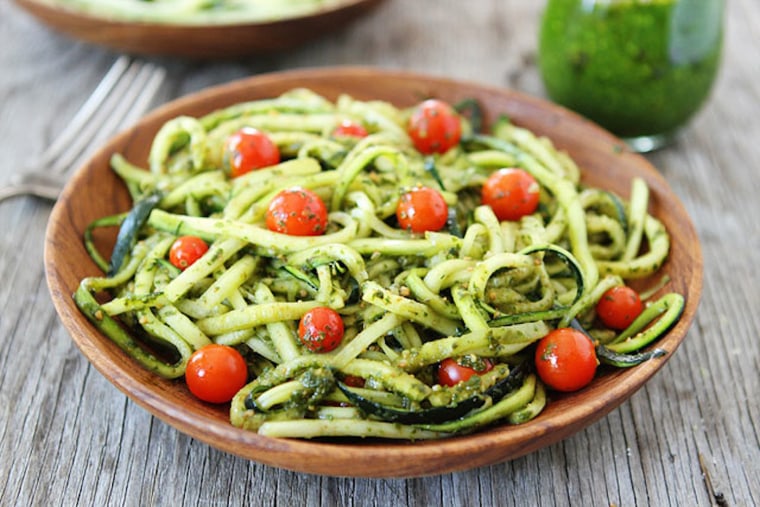 4. Zucchini Noodles with Pesto: Speaking of eating light, this recipe uses zucchini strands in place of pasta for this summery, pesto-dressed side. This is definitely one to remember when your garden becomes overrun with zucchini later in the summer.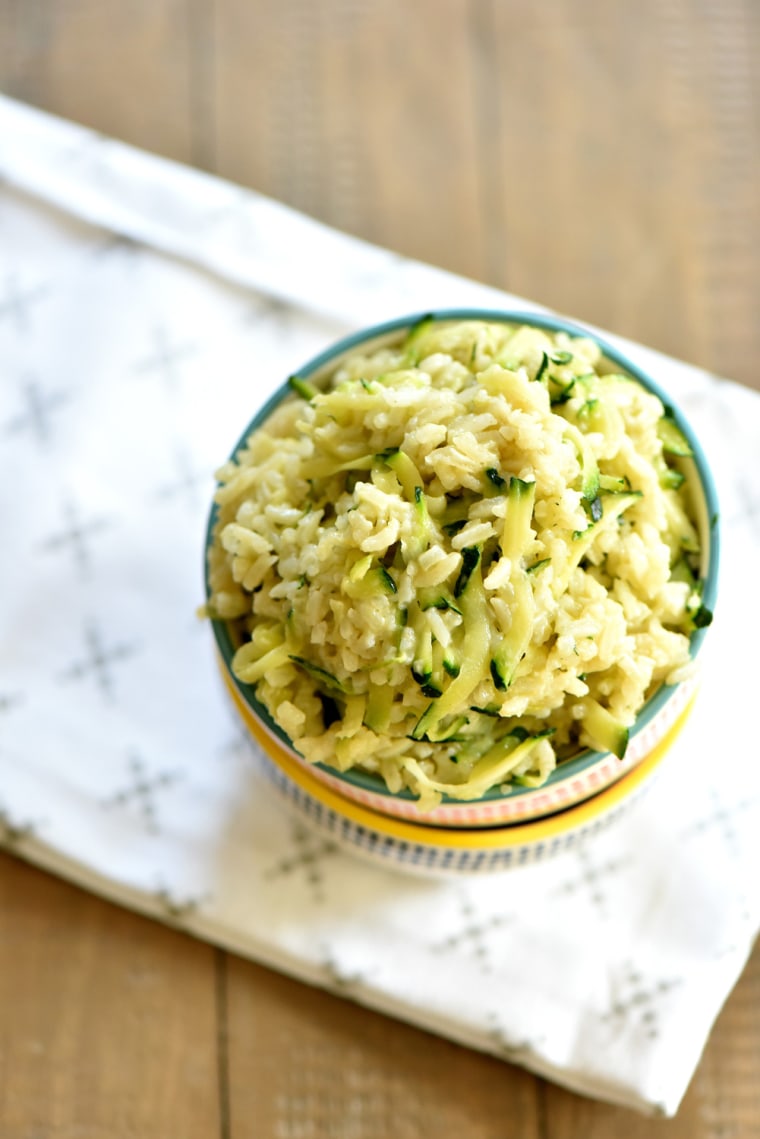 5. Cheesy Zucchini Rice: Here's another delicious way to use abundant summer zucchini. However, the best part of this recipe is that it requires no cooking other than preparing the rice. Shredded cheese and raw zucchini get mixed into just cooked rice, and the ambient heat warms it through so the cheese has just enough melt and the zucchini, just enough crunch. Yes, indeed.