Since I felt just slightly guilty last week after writing about a fairly esoteric Italian white (a Roero Arneis), I've decided to make up for it with another white from the same part of Italy, this one a well-known, higher-production wine that scored well for me on taste and value.
It is the 2002 Gavi "Valentino" from the La Scolca winery, with a suggested price of $14. Gavi is perhaps the best-known white from the Piedmont region of northwest Italy, and its production is centered around the town of the same name.
The grape is the Cortese, and in the Valentino it produces a very pleasant wine with lemon, mineral, almond and honey notes and a little burst of tangerine at the end. I enjoyed sipping it on its own and with a fun dinner of stir-fried chicken with onions, green and red peppers, garlic, bok choy, ginger and soy sauce.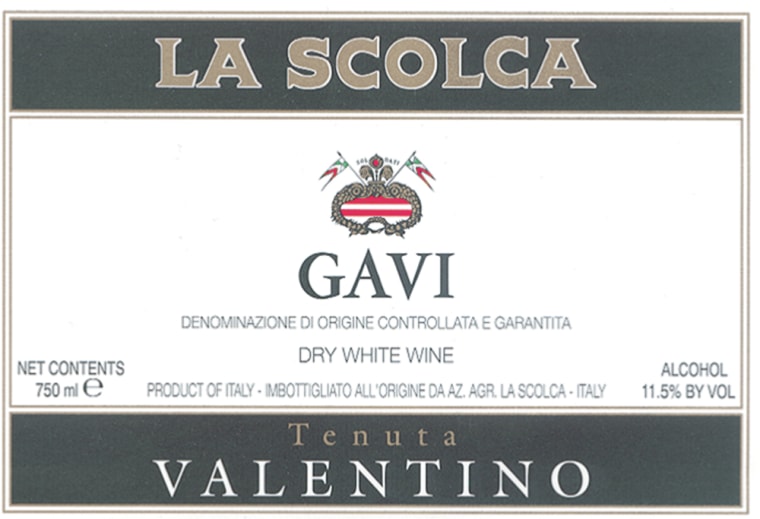 It will also go well with a variety of fish, shellfish and white meats. I also tried the winery's signature Gavi dei Gavi, a reserve bottling at about three times the price of the Valentino and, though it was a bit more complex, I thought the more straightforward Valentino was the evening's real winner in the price-to-quality context.
Fermented and aged in stainless steel to preserve its subtle fruit tastes, it is simple, refreshing and easy to drink. With 15,000 cases produced, it should be widely available.
Of note
I haven't, as a rule, followed up on successive vintages of wines I've reviewed, on the theory that there are so many good wines to be discovered that a column focusing on one wine or so a week usually can't afford repeat reviews. But I'm going to depart from my rule with a mention of the 2003 The Heart Has Its Rieslings from California's Bonny Doon Vineyard. As I wrote last year, this is the odd-sounding name of a really good American Riesling, produced from grapes grown in eastern Washington.
The 2003 is as exceptional as the 2002 and, at $15, one of the more reasonably priced Rieslings of this quality from the U.S. or elsewhere. This off dry (semi-sweet) wine is balanced by crisp acidity. Pear aromas give way to tropical fruit in the mouth — banana, mango and orange. The overall feel is a bit more luscious than that of the 2002. Enjoy it by itself or with spicy foods, patés and desserts. And it's best not to drink it too cold, which will obscure the tastes.
Edward Deitch's wine column appears Thursdays. Write to him at .