The book on blonde bombshells might need a new chapter after former "Baywatch" babe Pamela Anderson was photographed sporting a short pixie haircut this week.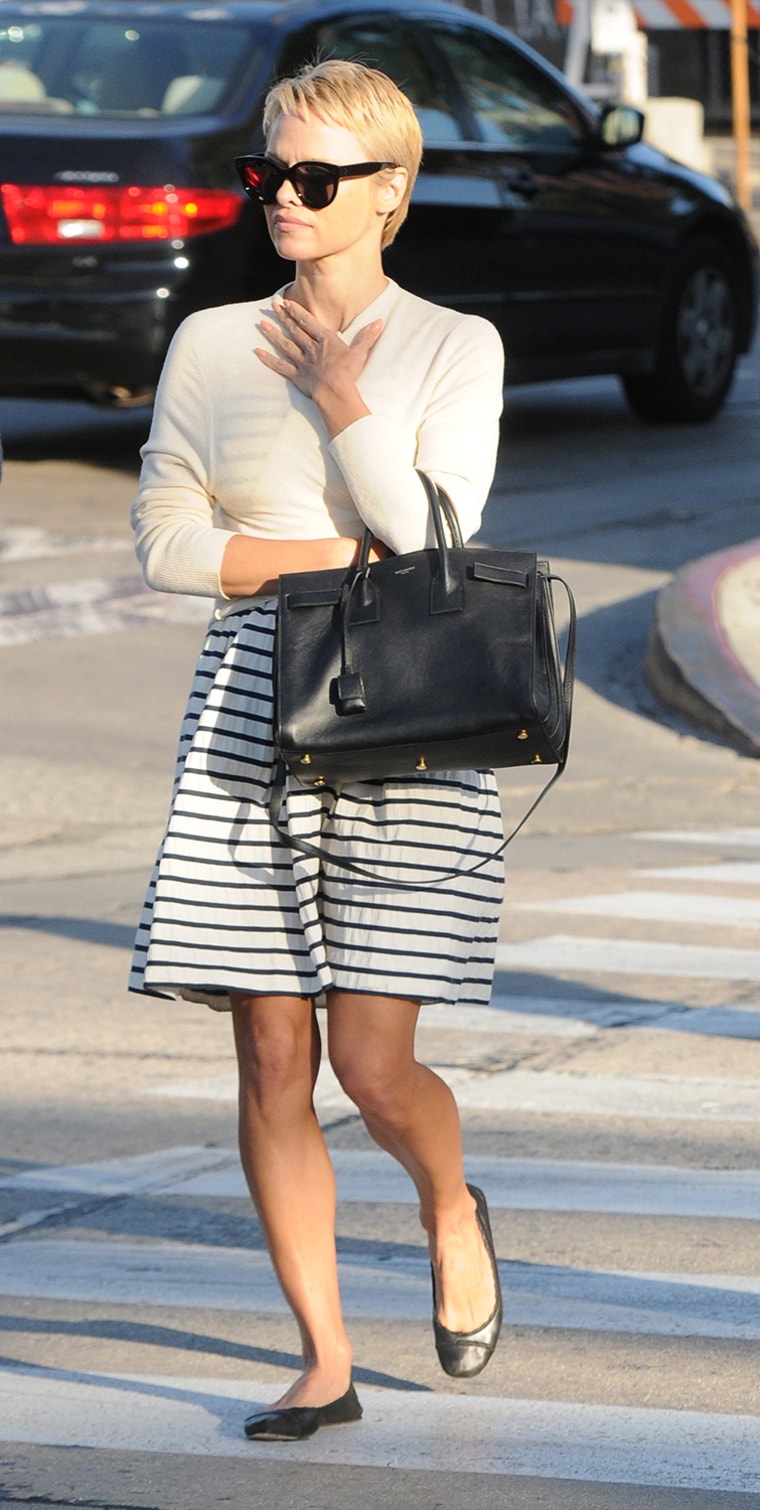 For a woman whose hair-bouncing, slow-motion romps down the beach were a "Baywatch" mainstay, short locks never seemed like a plausible look. Remember? The bouncing ... hair?
In Los Angeles this week, there was no red swimsuit in sight. (Matt Lauer had it on, after all.) Anderson was casually chic in a striped dress with a cream cardigan over it, and simple black ballet flats on her feet. Combined with her short platinum locks, it had us thinking more of Michelle Williams.
Anderson posted a cryptic tweet late Wednesday, alluding perhaps to her makeover.
Another tweet followed with no words, but it included a frame from the paparazzi photographs which came out Wednesday.
In April, Anderson, 46, spoke to BuzzFeed about her style evolution.
"You know, you grow up and you change your look," Anderson said. "I feel different from how I did in my Playboy days. Now, I think I'm in charge of toning down my look or not. I feel like as I'm getting older, this is my version of toned down (gestures to hair and outfit). I like it."
It's been a big year for the pixie 'do. Beyoncé made waves in August when she revealed the look, and Jennifer Hudson followed suit recently. Check out our slideshow of other stars who have gone to extreme lengths with their hair.
Whether they're for getting into a character or just a new look, stars' extreme haircuts tend to make headlines. Check out some of the most stunningly transformative 'dos celebrities have sported over the years.