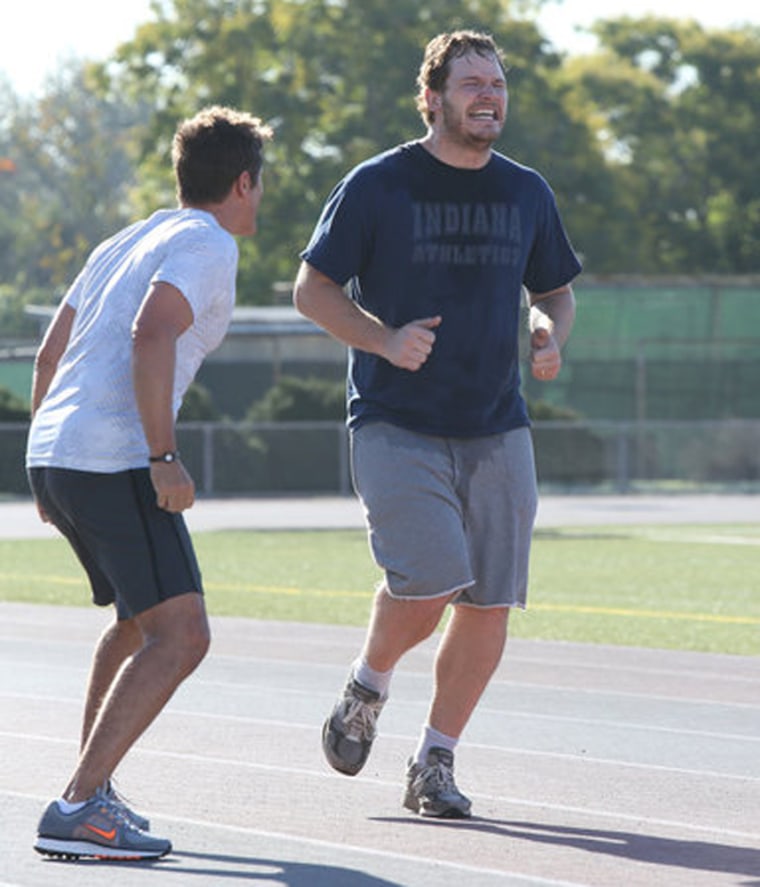 Apparently all it takes is a role in a superhero movie to inspire any good actor to get in shape. Chris Pratt, who we know and love as dim-witted Andy Dwyer on "Parks & Recreation," is almost unrecognizable behind his new buff body.
Pratt shared an Instagram photo this weekend in which he said, "Six months no beer. #GOTG Kinda douchey to post this but my brother made me." The actor is seen posing for a selfie reflected in the mirror of a weight room. Shirt off, there's no mistaking him for his bloated "Parks" character.
Pratt will be playing the lead role of Peter Quill / Star-Lord in the Marvel Comics flick "Guardians of the Galaxy." The film is slated for a summer 2014 release.
It all seems rather fitting in relation to the fifth season of "Parks & Rec," in which Andy continues his quest to become a police officer. He enlists the help of the super-fit Chris Traeger (Rob Lowe) to help him get in shape to pass the police physical.

Pratt also recently starred in "Zero Dark Thirty" as one of the members of the Navy S.E.A.L. Team 6 who hunted down and killed Osama bin Laden.
The actor also shed weight for a starring spot in the 2011 baseball film "Moneyball." He told Movieline at the time how he worked hard to drop the pounds after auditioning for the role of Oakland A's player Scott Hatteberg. His agent called him and said, "They really thought you were good, but they think you're too fat."