For nearly two decades, Al Roker has delivered the weather, the news and lots of laughs on TODAY.
He's also provided plenty of memorable moments in between, like "A-Team" monologues and costumes, and brand new memes.
Al took over TODAY's Facebook page Thursday to answer your questions! Here's what we learned: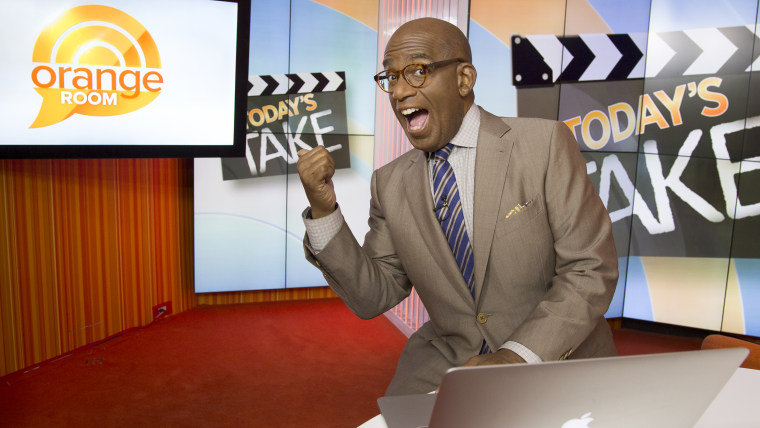 1. If he didn't have the TODAY gig, he'd at the kitchen — or drawing — table.
Carol Baier: If you didn't have your TODAY job, what would you want to do/be?

Al: I would want to be a chef and/or an animator. Love food and love animated cartoons. 

2. He's keeping his day job.
Michele Lee: Hey Al. Would you ever do a reality show, like Keeping up with the Kardashians? They could call it Keeping up with Al.

Al: I would rather have steel spikes jammed into my head.

3. He keeps things in perspective.
Reneé Meléndez: How many pairs of glasses do you own? You seem to have a pair to match every outfit.

Al: About ten pairs. I'm like the Elton John of Weather.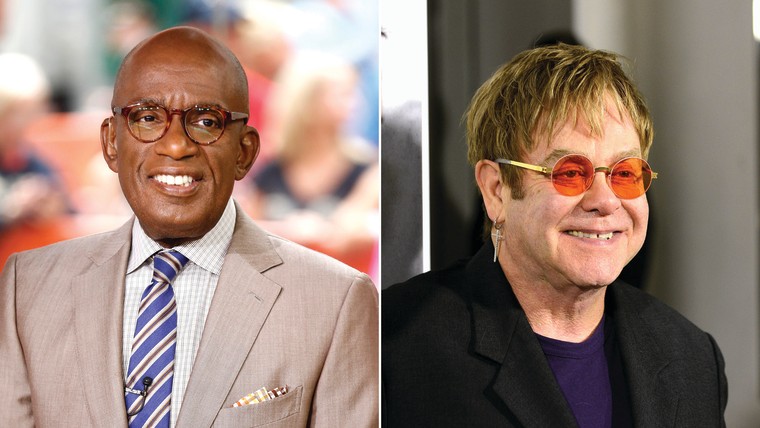 4. One of his favorite interviews was with a civil rights legend.

Jennifer Stauffer: Hi Al!!! Thanks for always making me smile in the mornings! My question is what is your favorite memory of your career on TODAY? Thanks and have a great day!

Al: One of them was getting to meet Rosa Parks. What an honor and a thrill.

5. Why he won't be celebrating birthday milestones on TODAY.
Monica Bodkin: Will you take over Willard Scotts's birthday segment when he gives it up?

Al: Willard is the King. He never is leaving.
Natasha Rohela: Who is your idol?!? Who do you look up to the most and why?!?

Al: After my late dad, Willard Scott.

6. The secret to how he stays so darn cheerful!
Jessica Plum: What do you do to stay positive, motivated and to relieve stress with having such a busy work schedule yourself? You always have such a positive affect and good energy.

Al: I always remember my dad. Drove a NYC bus 8 hrs a day for 20 years. He was always up. Always positive. If he could be, I can be.

7. Why manners matter to him.
Tonia Burden Berry: It's apparent that you are a genuinely nice man. What pushes your buttons?

Al: Some days, nicer than others. Not saying Please and Thank You.

8. Al recalls his scariest moment at work....
Susan Tipton Brandon: What has been the scariest moment in your travels while broadcasting?

Al: During Hurricane Sandy. We got caught in the storm surge.
...and his funniest...
Laura Lund Leilich: What's been your favorite Al and Matt moment? 

Al: The first Luge run in Torino.

9. He maintains his weight despite constantly being surrounded by food on the TODAY set.
Jacquellen Cicchetto: How do you manage to maintain your weight loss surrounded by all those food segments, etc.?

Al: Only take 1 or 2 bites.

Sarah Gonzalez: I'm so glad you had success with your weight loss. I was afraid of gastro bypass so I had the lap band put on …How did you do it? Aren't you hungry or tempted with food? How do you get the willpower?

Al: Every day is a battle. But you take 1 day at a time, and don't beat yourself up if you don't have the best day.

10. Where he plans to spend his twilight years.
Rhonda Shane: If you were to retire solely based on weather, where would that be?

Al: The Bahamas, where it's always better.