The items collected during TODAY Show's Toy Drive are often given to families who cannot afford to buy presents, so that the children can open a gift that's given to them by a loved one, not a charity. These items reach millions of kids in all 50 states.
You can be part of making this year's toy drive the most successful ever by donating online at Amazon.com/TODAY.
Each week, we will spotlight a specific charity that has benefited in the past from your generous donations in person and online. This week, we are showcasing Portland Homeless Family Solutions' Goose Hollow Family Shelter. Here's a little more information about them and some photos from their holiday party: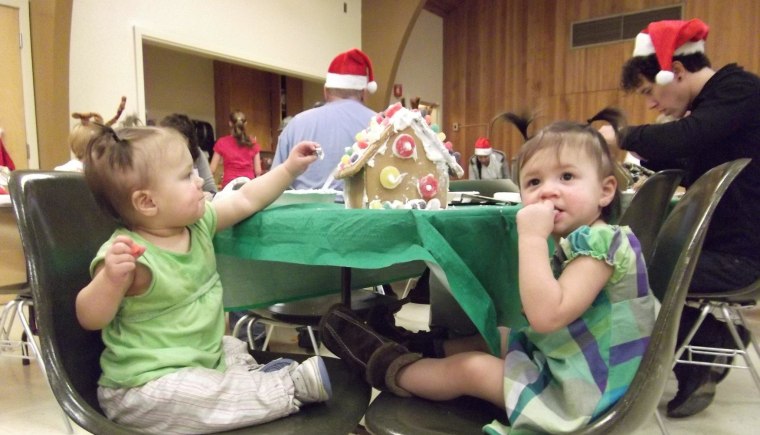 We are Portland Homeless Family Solutions' Goose Hollow Family Shelter, a nonprofit whose mission is to provide temporary emergency shelter to homeless families with children, to give access to transitional resources to help families find permanent housing and achieve self-sufficiency, and to advocate for the alleviation of family homelessness on a large scale. We accomplish our mission by The Goose Hollow Family Shelter, which has been open for 19 years and has a long, rich history of serving homeless families with children.
Our goal is to provide compassion and a sense of community to our families so that they have the support they need to achieve their financial and housing goals. We help our families find a sense of community by involving members of the local community to come in and volunteer at the shelters. We utilize at least 8 volunteers every day to stay overnight with the families, play with the kids, make and serve lunch and dinner, and just hang out with the families. Our volunteer base is made up of 759 individuals from our area who donate over 12,000 volunteer service hours each year. Because our families get so much support and compassion, 85 percent of our families leave shelter and move into permanent housing in an average of just 3.5 weeks.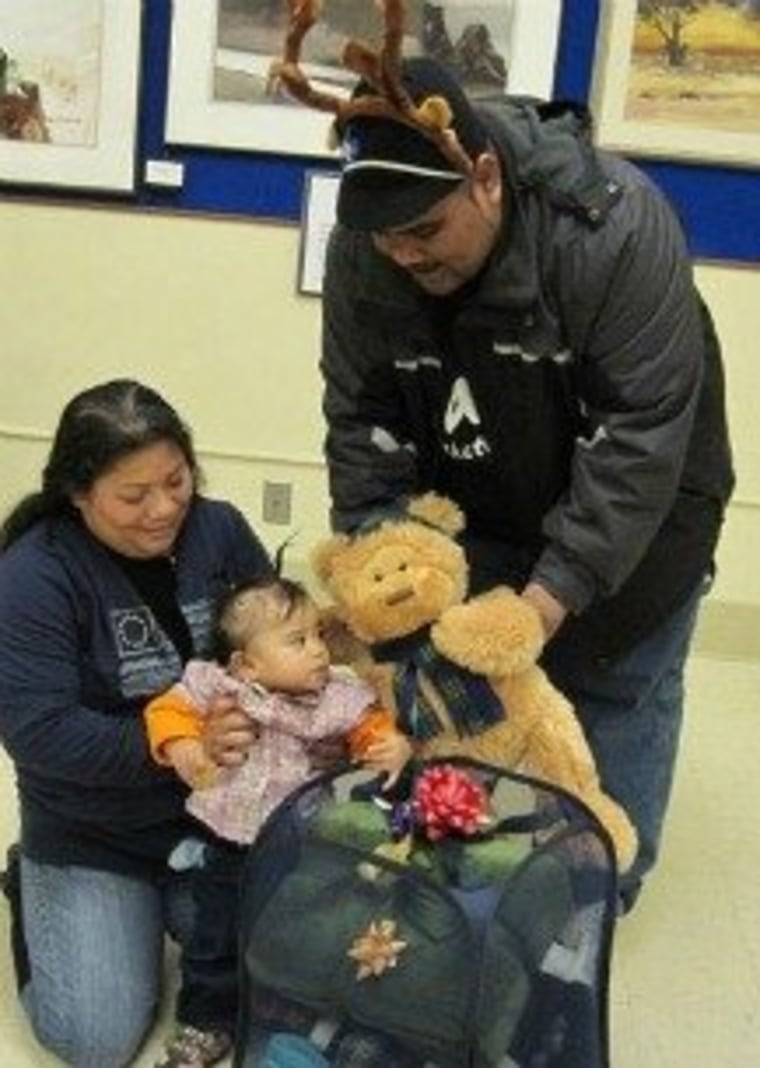 The donations from the TODAY Show Holiday Toy Drive really make the holidays a special place for the families who stay at our shelters. First, we have a big party where we have carols, we make gingerbread houses, and we have holiday treats. Then we take all the toys that the Today Show donates to us and put them in a room. One of our local foundations donates adult gifts for our parents, which we put in another room. We then send the parents into the room with the kid toys and we send the kids into the room with the adult gifts so they can "shop" for each other (no money is exchanged, of course). We like giving the families the freedom to pick out exactly what toys to give to their kids, and we like for the kids to be able to give something to their parents too. Then the parents wrap up the presents, the kids (with the help of volunteers) wrap up their presents, and we put them under the tree for Christmas morning.
There have been *so many* times when parents have come to us in tears after they finished "shopping" for their kids and told us that we had the exact toys that their kids had been asking for. The parents are always so incredibly thankful for the opportunity to give their kids a special holiday. We, in turn, are so thankful for the toys and gifts that the TODAY Show Holiday Toy Drive gives to us so that we can give our families this wonderful experience.
Brandi Tuck
Executive Director
Portland Homeless Family Solutions