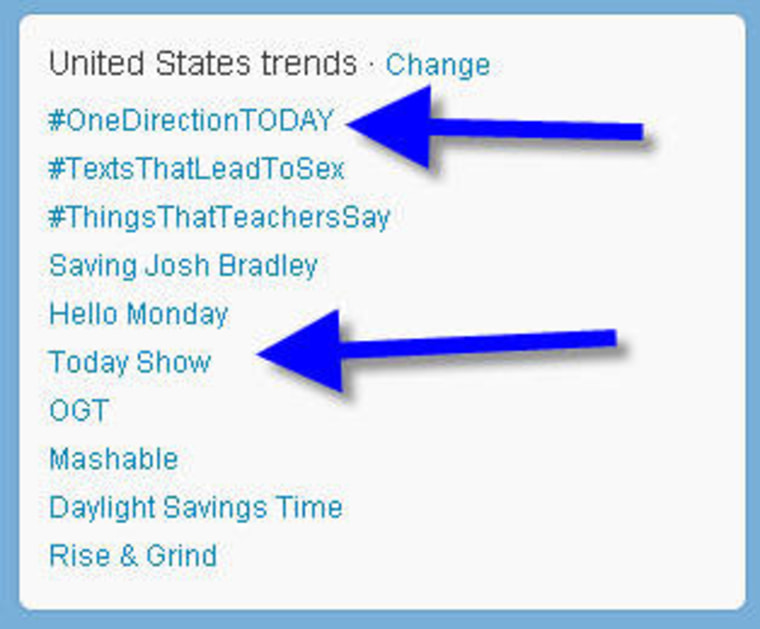 "#OneDirectionTODAY" was one of Twitter's top worldwide trends Monday, fueled by fans of the British boy band that performed Monday morning on Rockefeller Plaza.
"TODAY show" also landed on the trending rankings as of 8:30 a.m. ET.  
The excitement started building over the weekend as fans began camping out for the free concert early Friday.
The five artists surprised TODAY fans camping out in New York City by greeting them on Sunday. Check out their reactions in the video below. 
Even TODAY National Investigative correspondent Jeff Rossen was impressed with the Monday morning crowds:
Follow @TODAYshow on Twitter and like us on Facebook.
See more photos of the crowd below: