A group from Dallas stopped by the plaza Friday morning to present a couple of beach-inspired gifts for the anchors. Their offering: bathing suit-clad caricature drawings of Matt and Al.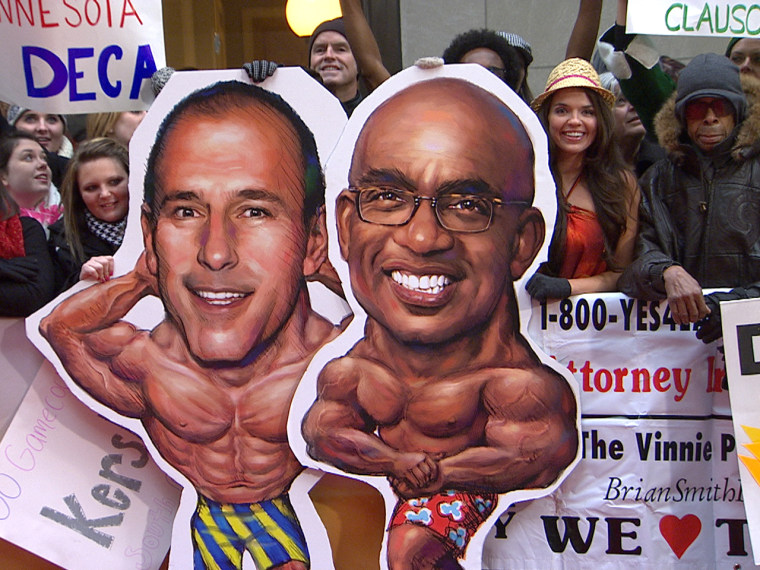 "We brought them as Christmas presents," Ashanti Blaize of Dallas told TODAY.com. "They're beach-inspired since it's so cold up here!"
Unfortunately Matt, who was out for the day, didn't check out his chiseled bod, drawn by a Dallas artist and printed in NYC to avoid the hassle of getting it through the airport.
"We're a little sad Matt didn't get to see them," said Blaize.
More on TODAY: