As the song says, "don't go chasing waterfalls." But what if you're on a swing? All bets are off.
The anchors donned raincoats and hats this morning to try out the waterfall swing, an interactive art installation that allows someone to swing under a waterfall and magically not get wet (most of the time). While they were initially a little wary about hopping on and staying dry, Matt and Savannah soon got into the, er, swing of things, and enjoyed the ride, despite getting a little wet.
The swing was created three years ago, by Brooklyn-based designers Andrew Ratcliff, Michael O'Toole, Ian Charnas, and Andrew Witte. How does the person swinging not get wet? There are sensors at the top of each swing that measure the angle and speed. That information goes to a computer that predicts when the rider will be under the waterfall and it makes a hole in the water so they pass through without getting wet. The swing also converts into a "water writer" where it can emulate words and shapes, like the TODAY logo.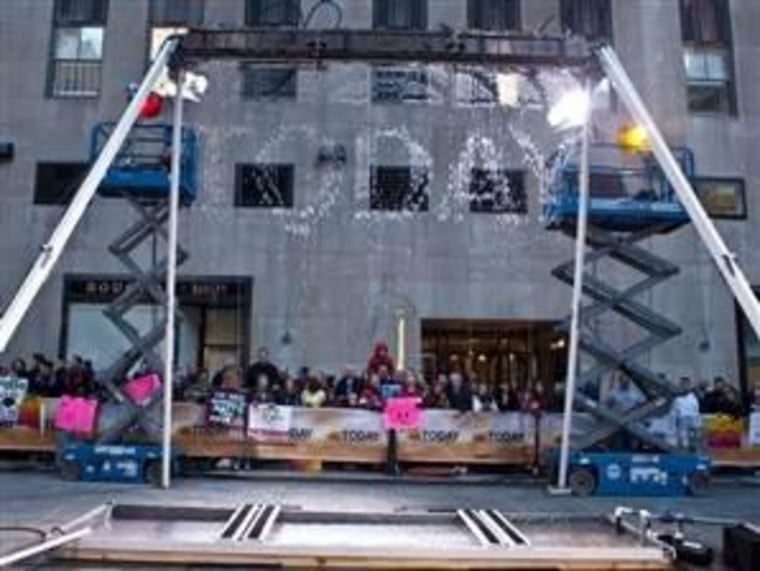 The waterfall swing was recently featured in a Honda Civic Ad titled "Things Can Always Be Better."
The swing is set to go on tour this summer at festivals around the country. And perhaps one day, it will be in a backyard near you!