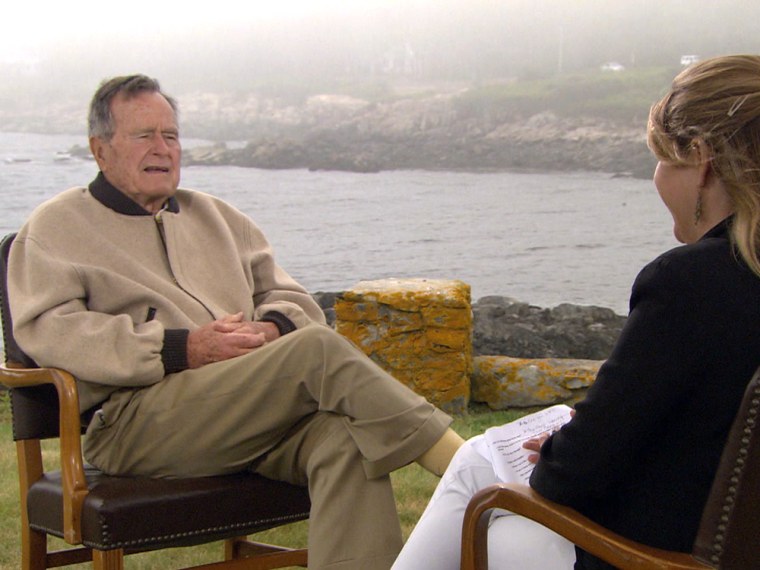 It is my grandfather's 88th birthday and so, it was fitting to sit down with him, at the place that makes him the happiest now, the coast of Maine. It was an interview for TODAY, but to me it was much more. It was an hour of uninterrupted time, listening to a man I love tell me details about his life, his love, and his service to our country.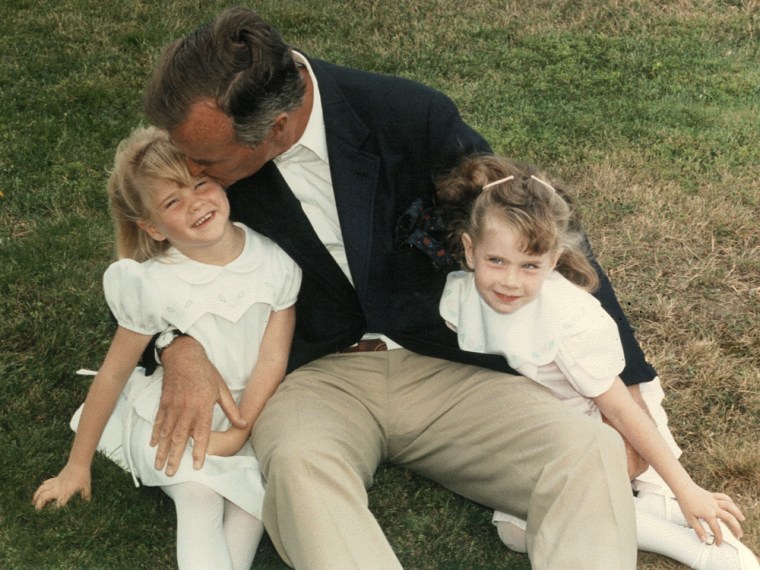 For more of Jenna's Bush family personal photos and videos, visit her new site, The Novo Project
When I was little, he didn't speak very often about his time during World War II. Like many of his generation, it wasn't discussed, and in many ways, it seemed, the memories were too fresh, too raw. 
But during the interview, he told me he thinks often about September 4, 1944. On that day, at the age of 19, his plane was shot down over the Pacific. He told me there are nights, even at 88, he wakes up thinking about the lives of those who were killed.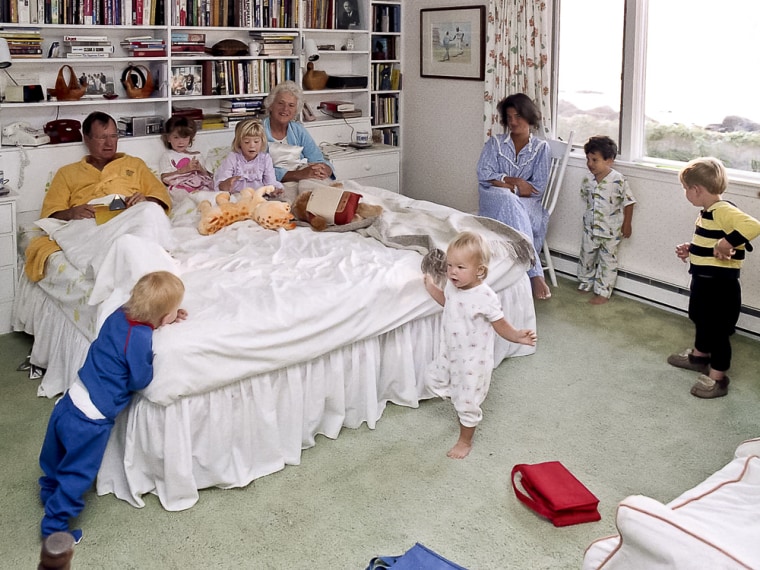 We spent his 88th birthday weekend together in Maine. And the USS George Herbert Walker Bush, the aircraft carrier that bears his name, came to the coast of Maine for the celebration. As we embarked on this majestic ship, there were tears and memories of a young pilot whose life was spared over 65 years ago.
Today on his 88th, I feel abundant love and gratitude. Grateful that I got this chance to spend an hour with him, and grateful that I've had 30 wonderful years with him. 
More: Video: George H.W. Bush: 'I'm a sock man!'
Jenna Bush Hager: How my grandparents inspired my own love story 
Video: George and Barbara Bush love notes revealed 
Jenna Bush Hager and Sara Haines: Two corn-fed girls with Broadway dreams 
Video: The stylist behind Hollywood's red carpet fashion