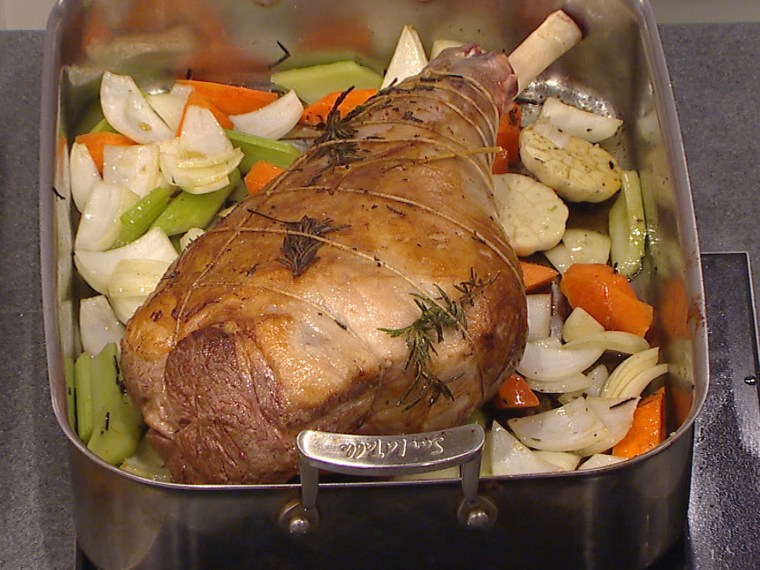 Looks good, doesn't it?
Don't worry: You weren't the only one wishing you were closer to Daniel Boulud's roasted leg of lamb this morning.
Matt had the honor of assisting the chef during the segment, leaving Al, Ann and Savannah out in the cold, looking for a way in – literally.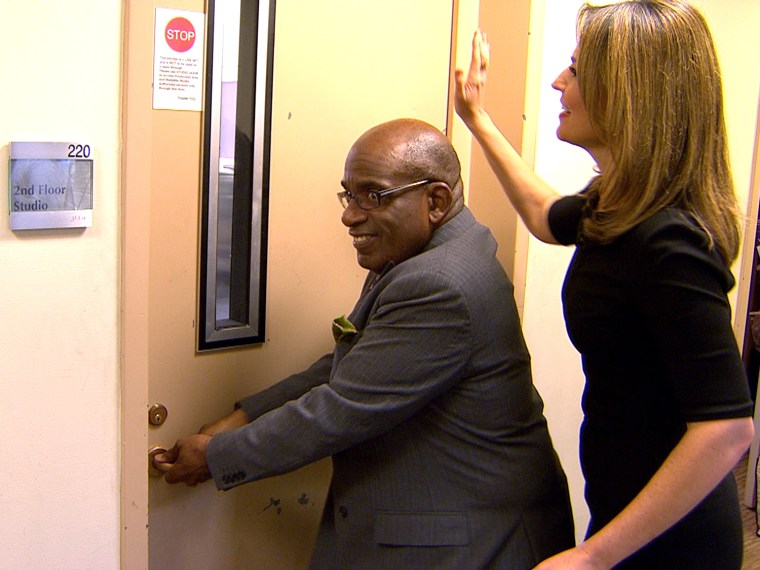 "Oh gosh, guys, I'm sorry," Matt remarked amid muffled screams from his hungry peers.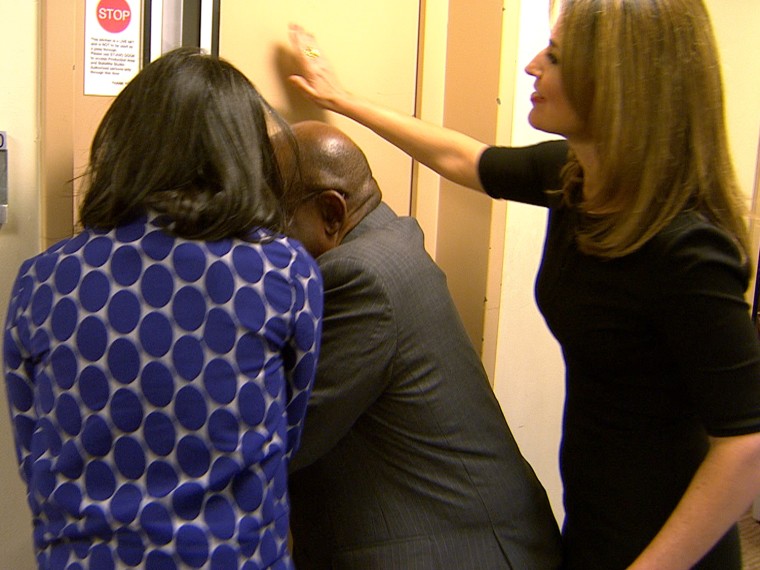 "He locked the door!" Ann shouted, presumably while looking for something to break the door with.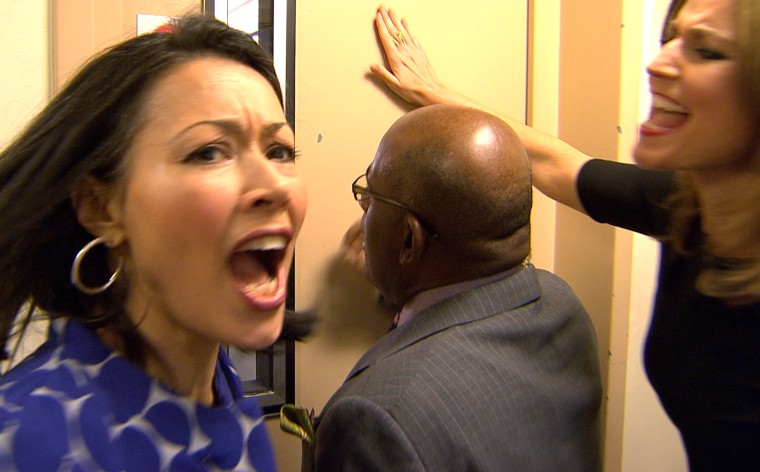 The trio eventually found their way in, and promptly stole the plate of lamb from Matt. Check out the video below to find out how they got past the door (and for more lamb beauty shots).  
If you're interested in trying the recipe for yourself, here are all the details. (Just be sure to lock the door securely before you start cooking.)
Ian Sager is TODAY.com's editorial supervisor. He would have been right behind Savannah, Al and Ann.