As a TODAY anchor and host of The Weather Channel's "Wake Up With Al," Al Roker is already up and at 'em while most of the country is still sleeping. Here, America's favorite weatherman shares his morning routine.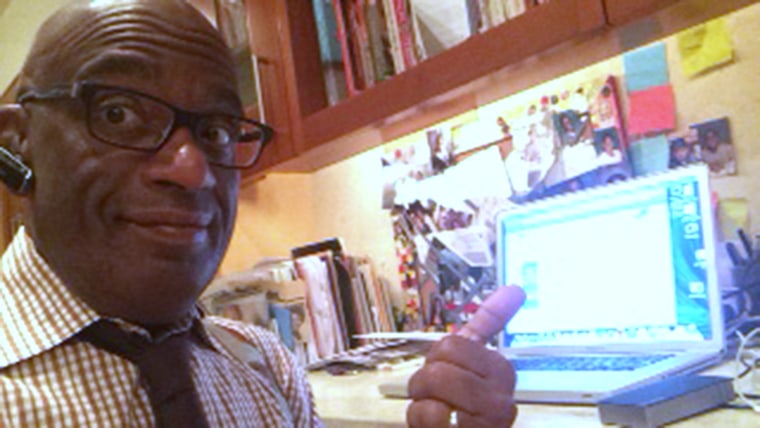 My alarm goes off at 3:05 a.m every morning. I'm not a snoozer — I'm up and out. I might hit the snooze once, but I rarely do.
Then I take care of my "toilette," and while I'm dressing, I'm talking to [NBC meteorologist] Don Tsouhnikas from the TODAY show, going over maps, looking at stuff on the Internet.
I lay all my clothes out the night before; my pocket square — everything — is done the night before. I hang them up in order so that I know, kind of, the rotation. I might mix and match, but I have an idea of when something's been worn. I get dressed in the bathroom, then head downstairs.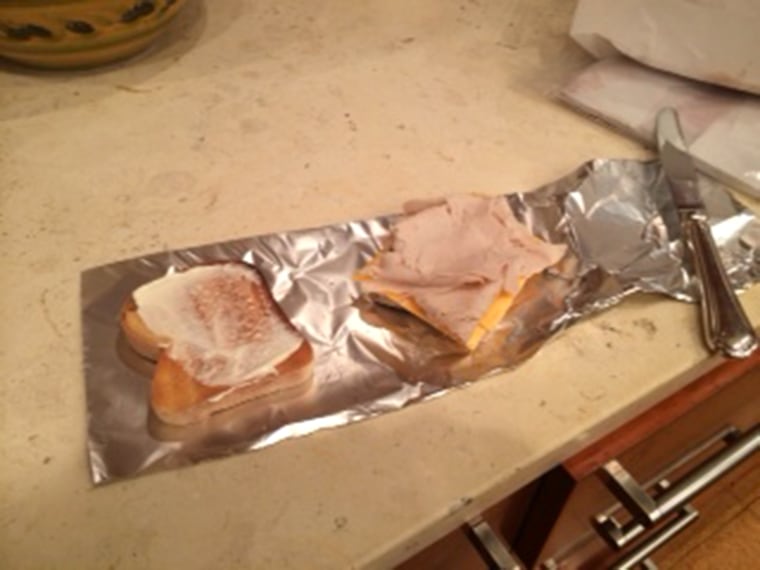 By 4 a.m. I'm downstairs; I'm making my son's lunch. What goes into it depends on the day — sometimes he likes leftovers. If we had spaghetti and meatballs, his mom will warm that up before he goes to school.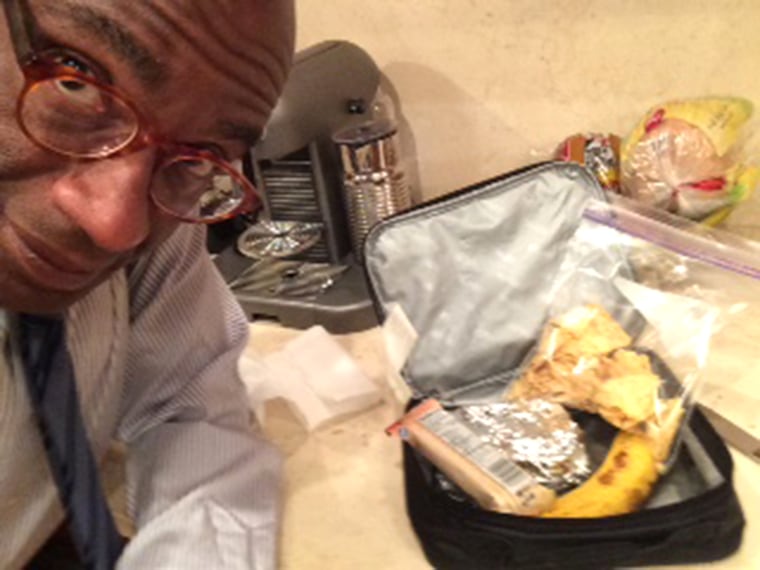 But they're not awake right now — Pepper (our dog) and I are the only ones up at this point. I let Pepper outside and then I'm on the phone with The Weather Channel for about 20 minutes.
Then I gather everything up, get in the car about 4:30 a.m., and I'm in the office by 4:45 a.m. I haven't been biking lately, because of my shoulder — I had rotator cuff surgery — but normally, as long as it's dry outside, I will bike to work.
I check the papers, and check in with [TODAY executive producer] Don Nash to see if anything's changed. By 5 a.m., I'm in makeup.
See Al Roker channel Mr. T in the 'A-Team' in amazing Halloween costume
By 5:15 or 5:16 a.m., I'm walking across the street to 30 Rock, where I go up to the 6th floor. When I walk across the street, I play the theme song to "The A-Team." Every morning. It gets you jazzed — you recite the opening lines, you go on your way, and boom!

Watch Al Roker recite all the words to the A-Team theme song with 'The Americans' star Matthew Rhys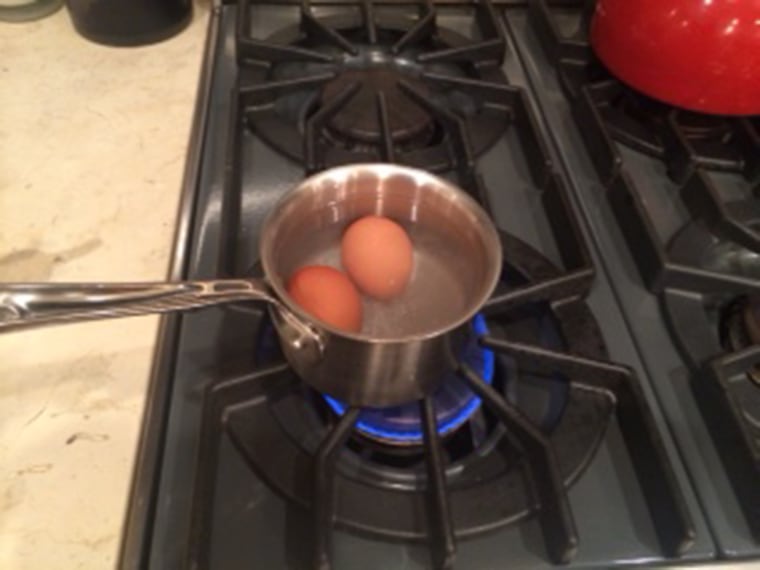 For breakfast, I have two hard boiled eggs. I boil them at the house, and I bring them to work. During the morning, I also snack on almonds. And then I have kombucha [a fermented tea drink]. I have two or three of these in the morning. The other TODAY anchors drink coffee, I drink kombucha.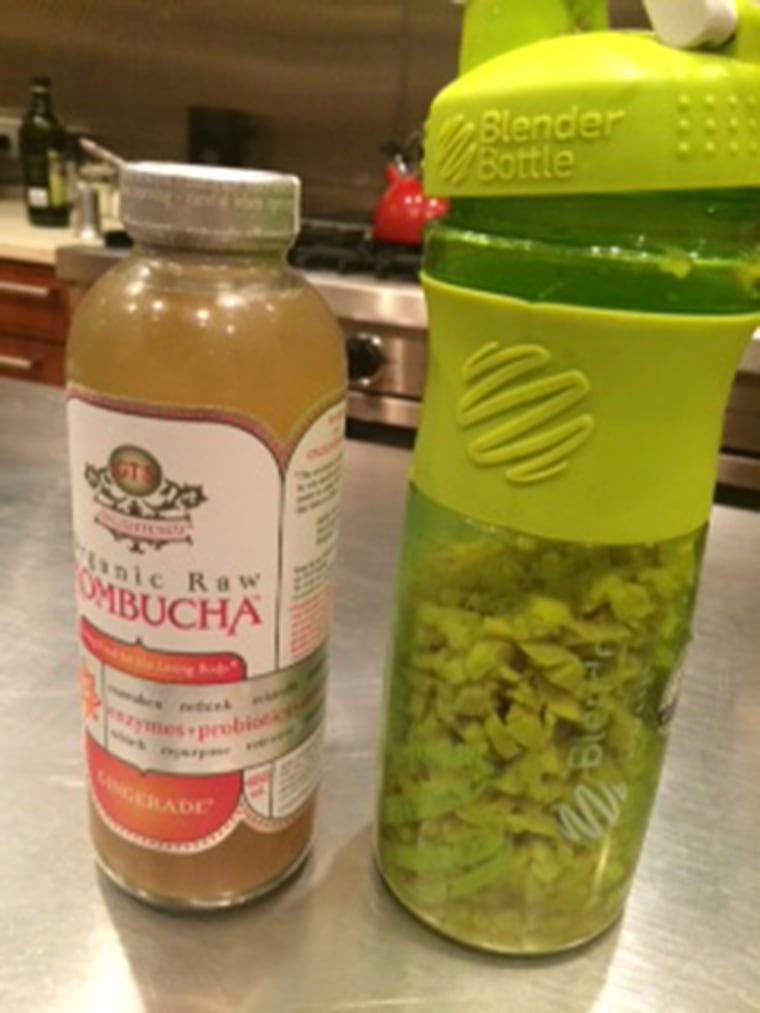 I started drinking it probably about five years ago — it's anti-oxidant, anti-inflammatory and good for digestion. And I feel great! I feel fantastic. I add fresh ginger to the kombucha — I chop it up at home, and I eat the ginger, too. It's not that hard; the hardest part is that you have this living organism, this thing called a "SCOBY" used for fermenting the tea, and you have to keep making it. So before you know it, you've got like 10 gallons of kombucha and you run out of people to give it to.

From 5:30 a.m. til 6:50 a.m., I do "Wake Up With Al" on the Weather Channel.

Then I walk back across, get to the TODAY set, get touched up with makeup, and do the TODAY show.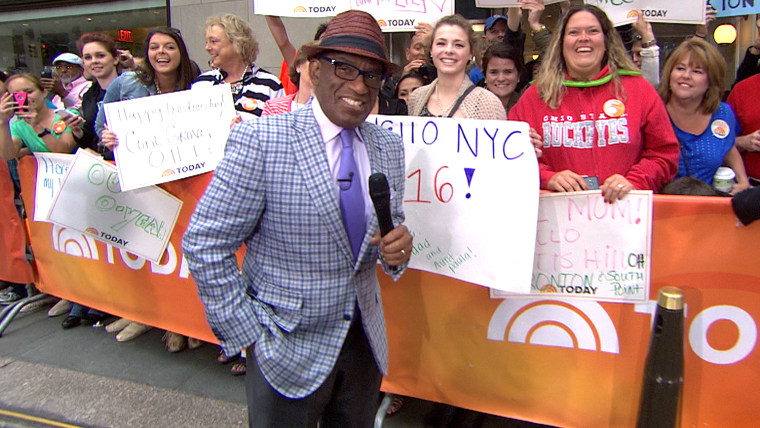 And there you have it! It's a pretty set routine — I've been doing this routine for the last five years. Routine is key.
Check out more of TODAY's morning routines:
'Just like my 4-year-old': Willie Geist shares his morning routine
From slippers to stilettos: Tamron Hall's morning routine
'Sometimes I have a necktie crisis': Lester Holt shares his morning routine