In Tori Spelling's world, there's no such thing as a bad hair day!
The actress, 44, recently unveiled a wild new look on Instagram: purple hair. Brightly colored tresses are still trending, and Spelling (who is no stranger to changing up her look) definitely has the confidence to pull it off.
Surprisingly, she admitted that the new hair color was a mistake. But don't worry, she's into it.
We don't get the whole story here, since Spelling went the ol' hashtags-as-caption route. But she does reveal that she "#diditmyself" and that it "#waskindaamistake," but that she decided to "#ownit" and "#dontfreakitwashesout(ithink)."
And furthermore, "#purplehairdontcare."
Spelling also turned the hair snafu into a teaching moment, calling herself a "#unicornmom" who will "#leadbyexample" that she is "#freetobeme."
Whew! Is anyone else feeling #inspired?
It's been nearly 30 years since Tori Spelling made her debut on "Beverly Hills, 90210." That's a long time to be in the limelight — so it's no wonder she's reinvented herself a few times since then.
We've seen classic bombshell barrel curls, as seen here during an appearance in 2014 ...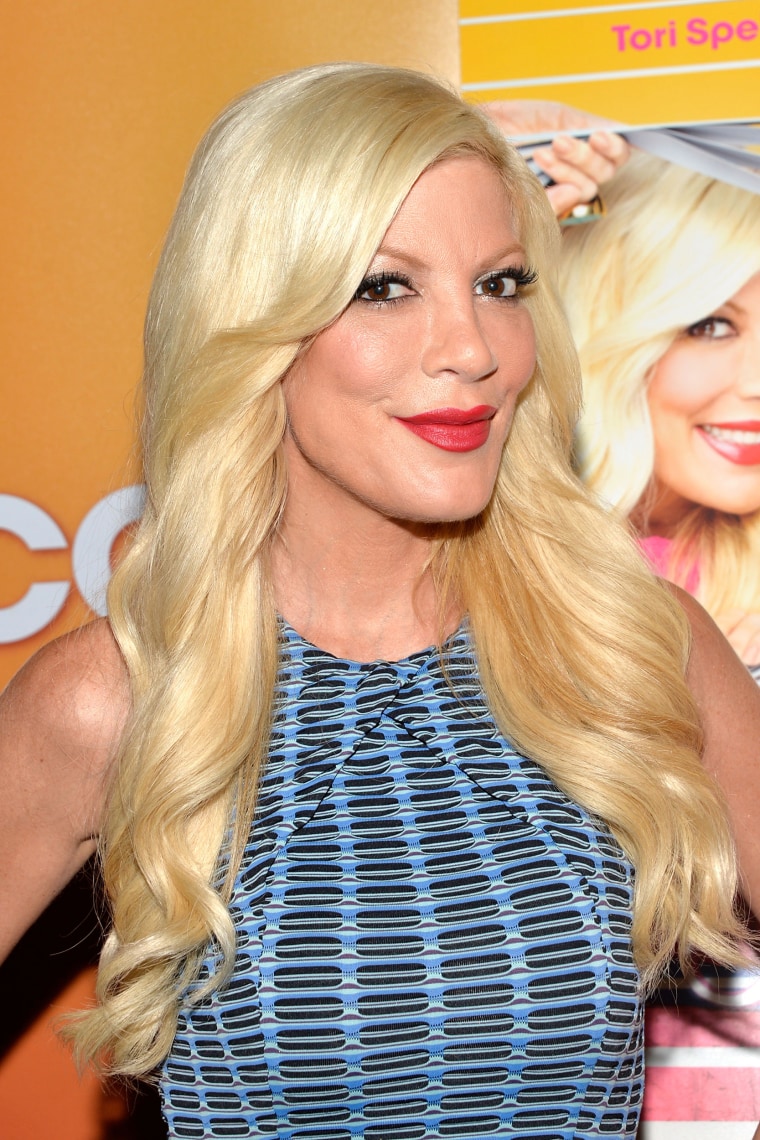 ... A shorter version of the same platinum shade, circa 2015 ...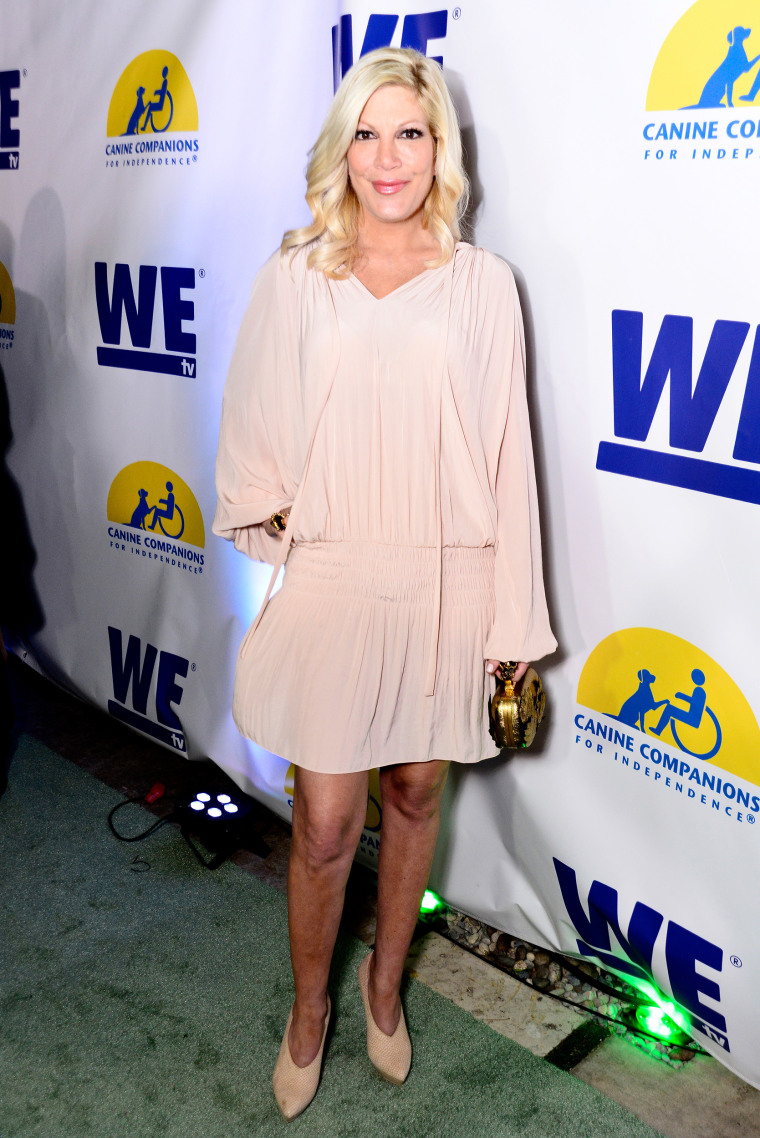 ... A subtler blond with a touch of ombré, on the red carpet of Nickelodeon's 2016 Kids' Choice Awards ...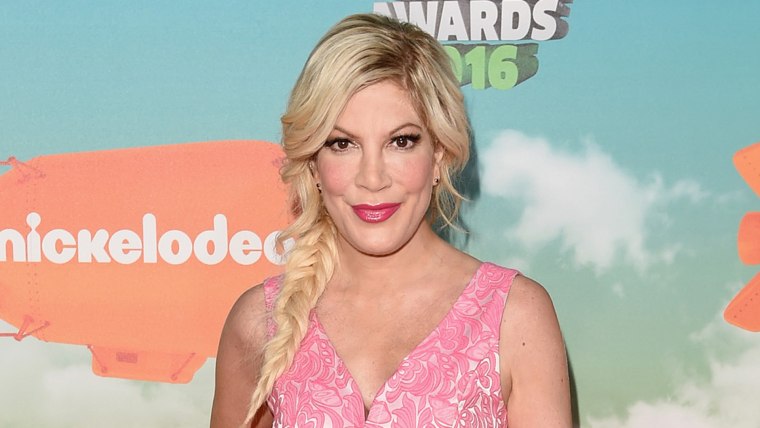 ... And a pink-y hue she briefly rocked last summer.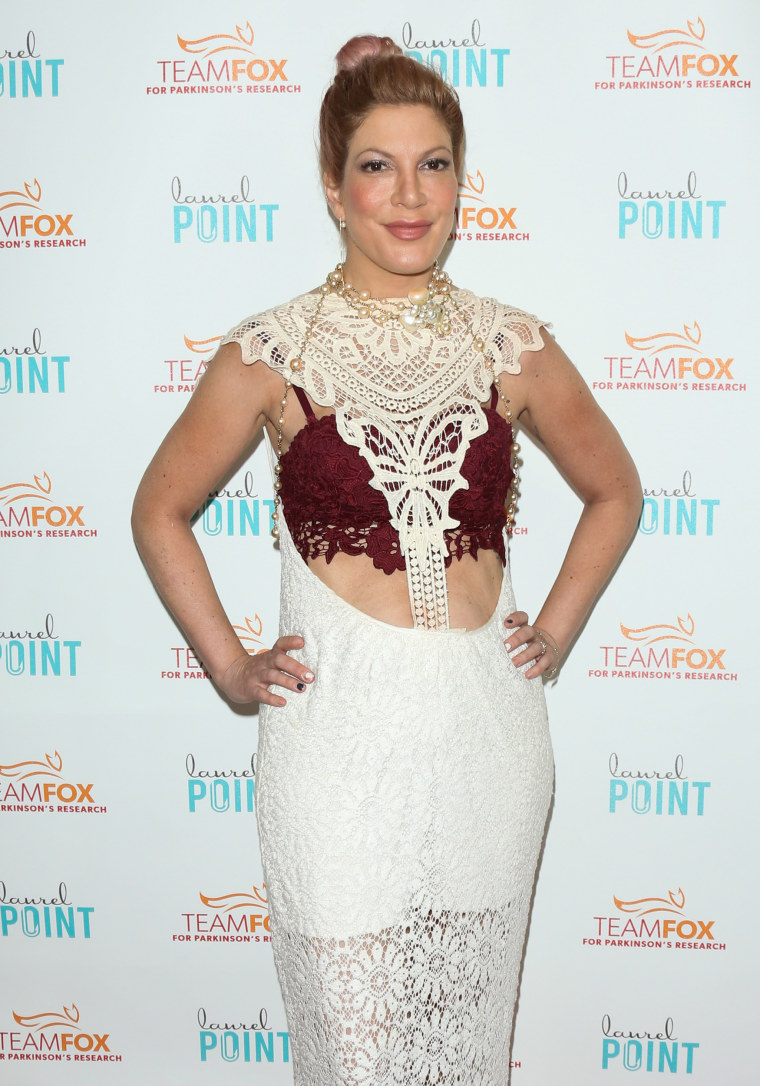 And now, we have Tori the #unicornmom.
Purple hair don't care, indeed. We'll see how long this "mistake" holds on ... but either way, we love her carefree attitude!