The basic pair of jeans has gone through plenty of iterations in the last several decades — some better than others — but we haven't seen a pair quite like these from Topshop.
The fast-fashion brand designed a pair of pants so, um, unique that the internet went wild in response.
The jeans in question are called "Clear Panel Mom Jeans." A couple of years ago, "mom jeans" may have given us pause, but we've gotten over our fear of the high waist and light rinse. It's the "clear panel" that has us talking.
RELATED: What are those little studs on jeans actually for? There is a purpose!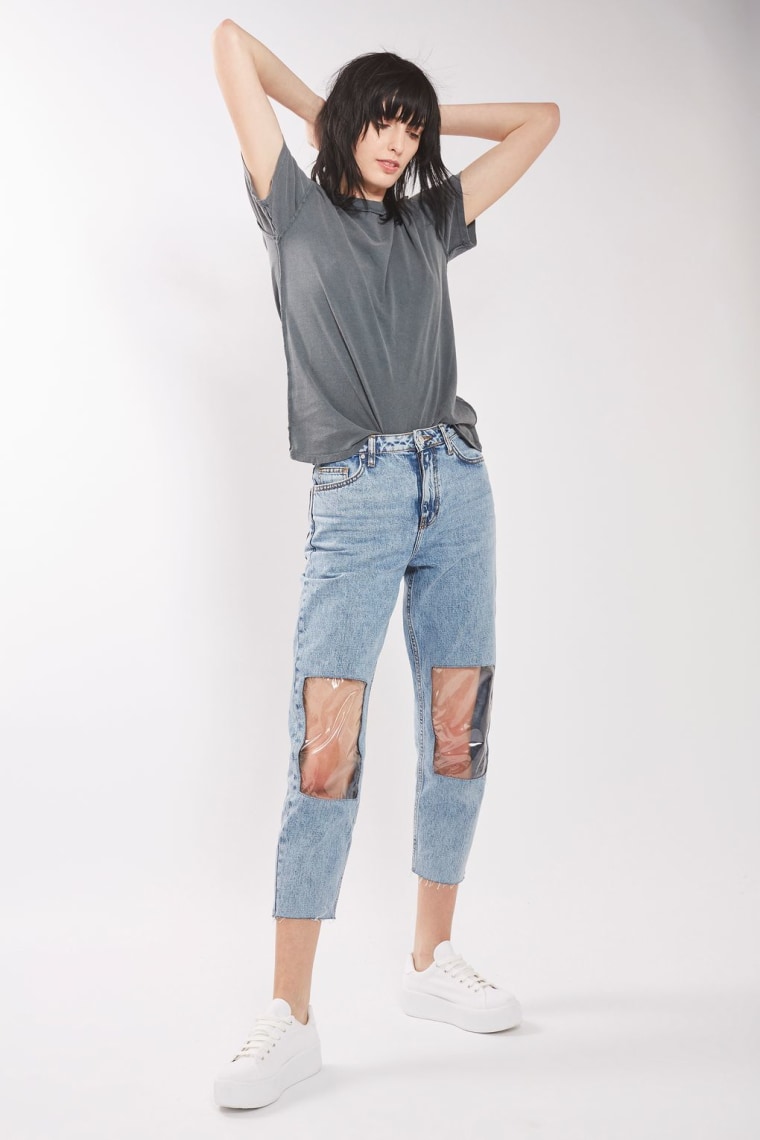 Instead of featuring a distressed area or frayed knee like some trendy styles, this pair has large, clear plastic rectangles at both knees. They're like little windows for your leg joints so they can see the world and the world see can them ... if that's the sort of thing you're into.
These jeans are perfect for someone who's a little self-conscious about the upper part of their calf but really wants to showcase all the hard work she's put into getting sculpted, defined kneecaps.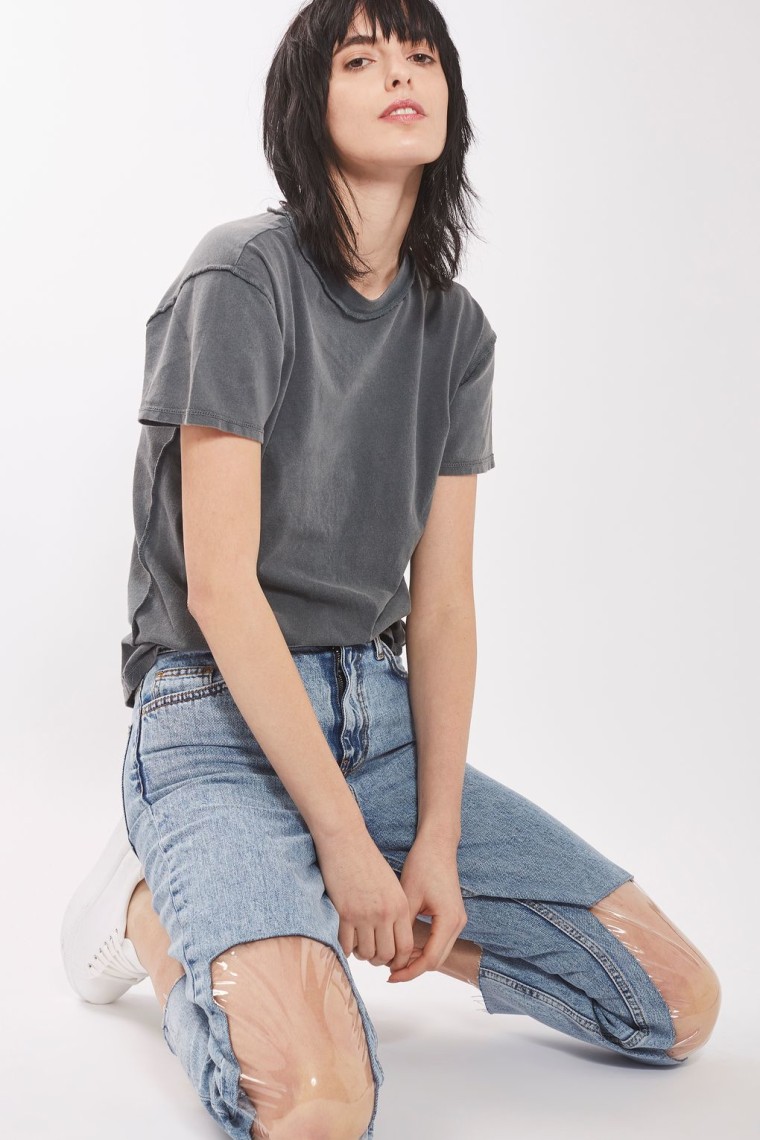 In an even more surprising twist, these jeans are apparently machine washable. We assumed you'd have to clean off one particular area with Windex.
The jeans are being sold at Topshop and Nordstrom for $95 with Nordstrom describing the pants by saying, the "slick plastic panels bare your knees for a futuristic feel." Behold: The future is here — and knees are a big deal!
RELATED: Here's why your jeans have that extra pocket — and what to put in it
Commenters on Nordstrom's site (where the jeans have racked up an impressive 4.8 out of 5 stars) came up with plenty of uses for the plastic detail, including a portable dry erase board to write reminders and grocery lists — simply brilliant.
Plenty of Twitter users also expressed their feelings about these baffling creations.
One user pegged the blame on teens.
Another re-enacted what the conversation must have been around creating these jeans."
And one user even posed the hypothesis that these duds could only be the creation of "SNL" character Stefon, because they really do have everything.
Thank you, Topshop, for creating the jeans we never knew we needed.