If you've ever found yourself staring in the mirror asking, "Can I wear this navy blazer with these black pants?" or "What color shoes go with this black and blue dress?" You're not alone.
However, the old sartorial rule that cautioned against wearing black and blue together (especially dark blue or navy) has no real merit. The truth is, most neutrals look great together, like white and beige, black and white, white and navy … You get the idea. These colors usually make up the foundation of our wardrobe, so it's only natural that we'd wear them together.
Whether in a single garment or combined in a head-to-toe look, black and navy blue look ultra-sophisticated together. It's dark without being gothic, and sleek without being too stuffy — and unless you are wearing an actual suit, who wants to look matchy-matchy these days?
RELATED: Here's how to wear your party dress for day or night
To give you some inspiration, we took looks from our favorite celebrities and broke them down into shoppable outfits you can re-create at home easily, and laid out five tips to help you wear black and blue together.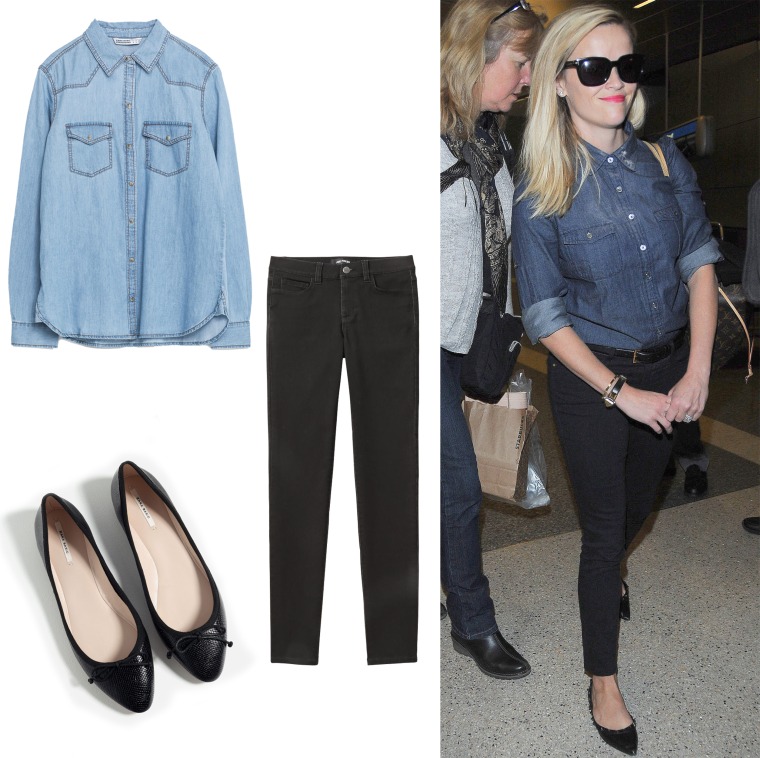 1. Denim makes it easy: Take a cue from Reese Witherspoon and try wearing black and blue denim in the same outfit. It's as easy as pairing your favorite denim or chambray shirt with your black jeans.
Get the look: Zara basic denim shirt ($29), Zara printed ballerinas ($30), Joe Fresh Low-Rise jegging ($20)
2. When in doubt, wear more black. A surefire way to guarantee that your black and blue look works is to use blue as the "pop of color" even if it is navy. A pair of black pants, black shoes and a black jacket worn with a navy silk shirt is a professional and sophisticated look for the office.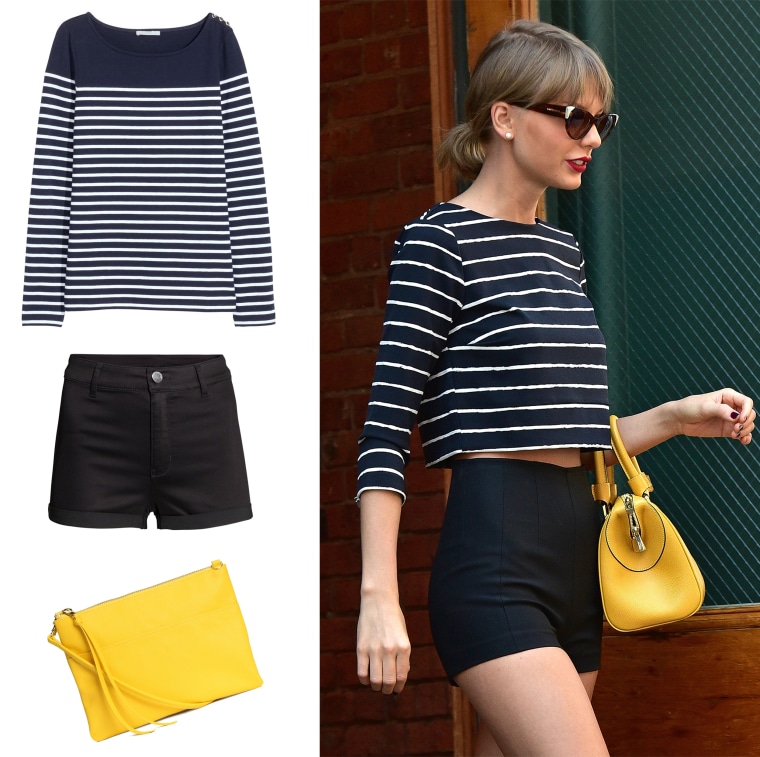 3. Try adding in prints and colors. Navy blue and black are both neutral colors, so don't be afraid to mix in some colors and prints to give your outfit a little more character. We love the way Taylor Swift paired her navy striped shirt with black shorts and a sunny yellow handbag — you can easily re-create this look with black pants or a pencil skirt, too.
Get the look: H&M striped jersey top ($15), H&M high-waisted denim shorts ($17), H&M small shoulder bag ($10)
RELATED: How to wear a bold floral-print dress like Jenny Slate on TODAY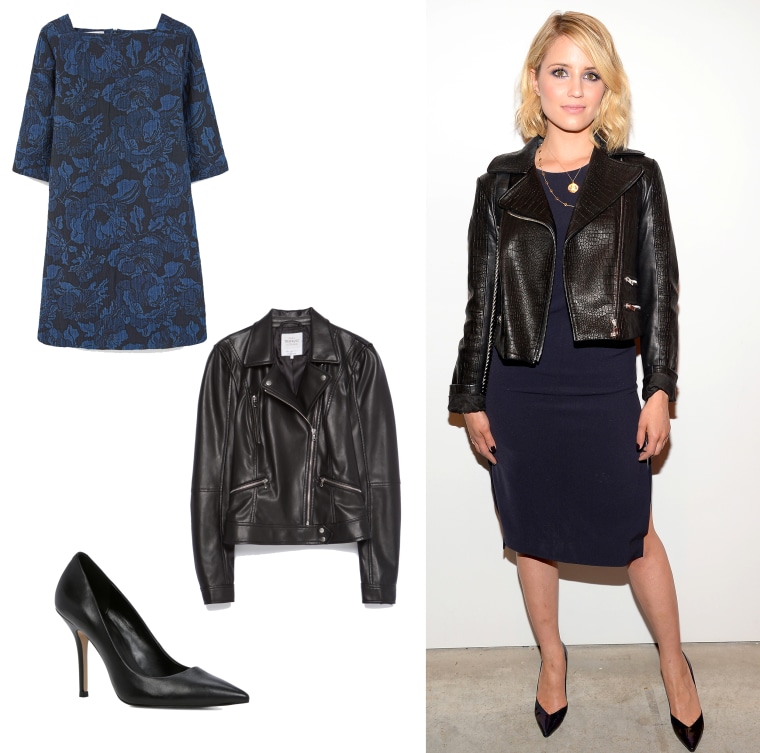 4. A leather jacket goes with almost everything. A black leather jacket is one of those timeless pieces you'll reach for again and again — because it goes with everything and makes just about anything look even better. Especially for date nights and parties, a leather jacket worn over your blue dress (or a black and blue dress) looks polished and cool. What shoes go with a black and blue dress? We'd stick with black just to make things easy.
Get the look: Zara faux leather biker jacket ($70), Aldo pumps (on sale, $70), Mango textured dress ($40)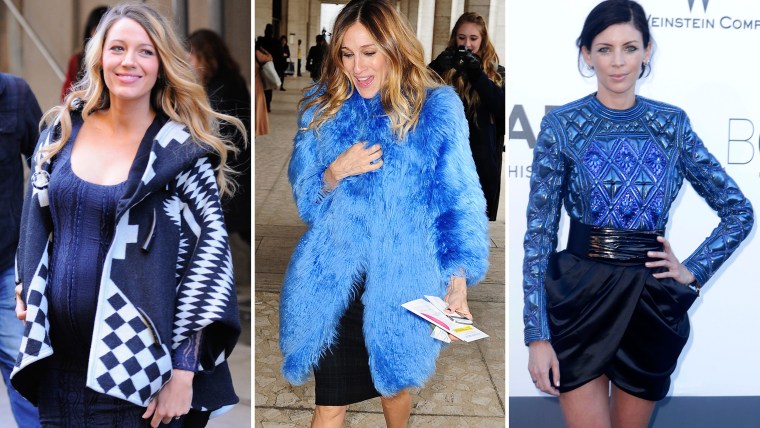 5. Remember that there aren't really any rules. Remember how people used to say you couldn't wear white pants after Labor Day? Now wearing "winter whites" from head-to-toe is more than just okay — it's completely on-trend. Style rules are meant to be bent, pushed and broken.
RELATED: How to wear pajamas, a blanket and more to work and still look professional
Wearing black and blue together is just one more way to make the most versatile and timeless colors in your closet even more wearable. Get creative with patterns and texture, like some of our favorite trendsetting celebs, Blake Lively, Sarah Jessica Parker and Liberty Ross — all wearing black and blue together in unique and stylish ways.