Double the fun! Two sisters got knockout makeovers after being plucked by hairstylist Louis Licari and fashion guru Jill Martin Thursday on the TODAY plaza.
It was an exciting day for the pair who were visiting NYC on a "sister trip" to see a Broadway show. But little did they know, Beth Fuller and Anna Fountaine were about to be stars themselves!
Beth Fuller, 52, from Sullivan, ME has been a nurse for the past decade, and thus, spends the majority of her time living in scrubs or pajamas.
She's excited to be here with her sister Anna, and their night ahead seeing "Blackbird" on Broadway.
"Wow! That is sensational," Kathie Lee said of Fuller's transformation.
RELATED: Mother's Ambush Makeover stuns her 2 boys (and husband, too!)
The nurse herself was shocked to twirl and see her new look in a nearby mirror on-set.
"I love it," she said while looking over her shoulder at a fresh, shorter 'do. She often resorted to tying her hair up, but won't need to now that the length has become more manageable!
Her older sister Anna was next. The 53-year-old retail manager from Orlando, FL says she struggles with knowing how to dress up, but loves a good pair of jeans!
She has two kids, one of which currently serves in the U.S. Navy.
"We look like twins!" Beth said to Anna about their bold new haircuts.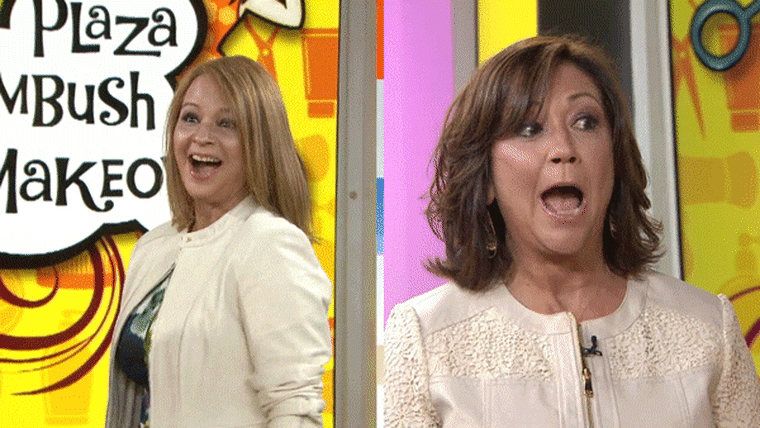 Softening up her color was, according to Licari, a better match to Foutaine's complexion.
RELATED: 'So gorgeous!' Two women celebrate their birthdays with impressive Ambush Makeovers
What a special day for these two sisters!