A curriculum at any given fashion school will often include illustration, textile design and studio work as a means of training young designers. But designing for customers with special needs? That's not typically on the syllabus.
"The reality is that in the real world, there are people who are more difficult to fit and have different challenges," Jamie Atlas, chair of Fashion Programs at O'More College Of Design in Nashville, Tennessee, told TODAY Style. "Great design work has the power to transform communities and change lives on a very personal level."
So this semester, Atlas challenged 11 of her students to fulfill both the imaginative wants and technical needs of children with Down syndrome. Affecting roughly one in every 700 babies in the United States, the genetic disorder can cause distended bellies, decreased motor skills and heightened sensitivities to fabric that can make getting dressed a daily struggle.
"How do you create a look that omits things like buttons and zippers, but still looks cool and not like a 'toddler outfit?'" said Atlas, whose own son suffers from tactile sensitivity after being born 26 weeks prematurely. "The students had to please an actual person, to design with real consequences at stake."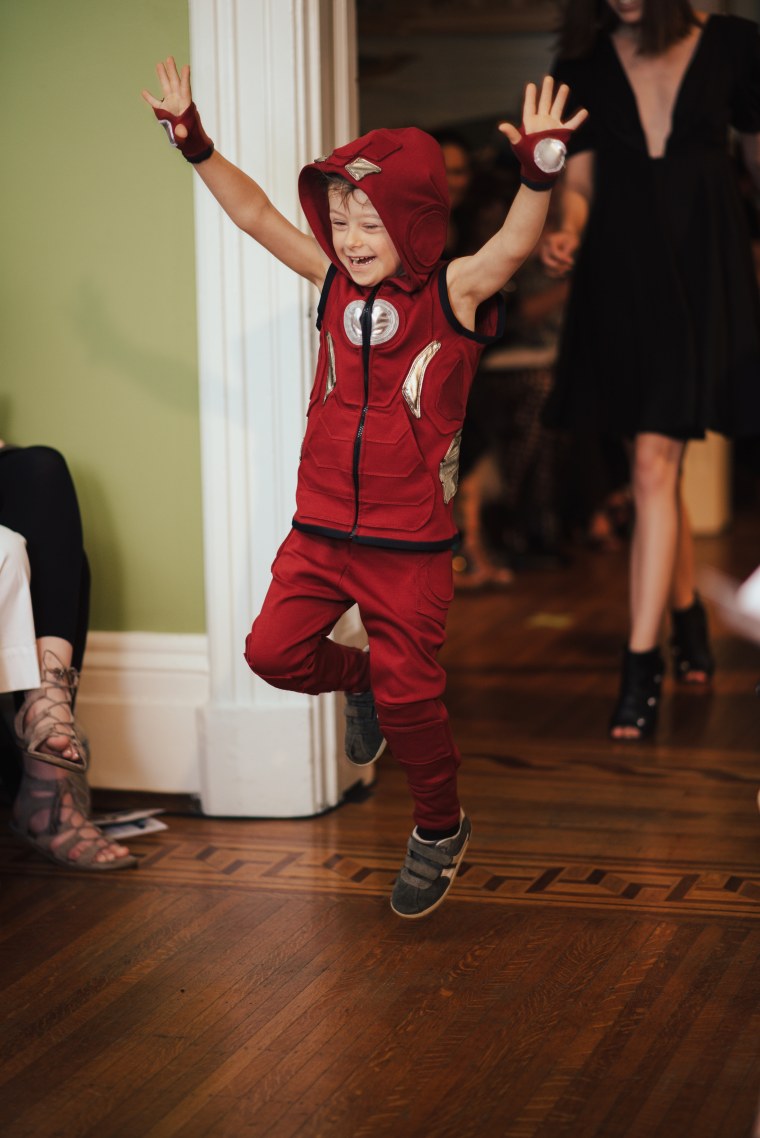 After a fall semester class that presented theoretical scenarios — such as designing prom looks for teenagers in wheelchairs or ensembles for elderly women with arthritis — Atlas put theory into practice by pairing each student with a child aged 6 to 10 who is affiliated with Gigi's Playhouse, a nationwide network of Down syndrome education centers.
"Students wrote letters to their child and then met in person at Gigi's Playhouse to really get to know one another," Atlas said.
Some of the kids loved superheros, while others were inspired by hip-hop music and princesses. Each had a specific dream outfit in mind.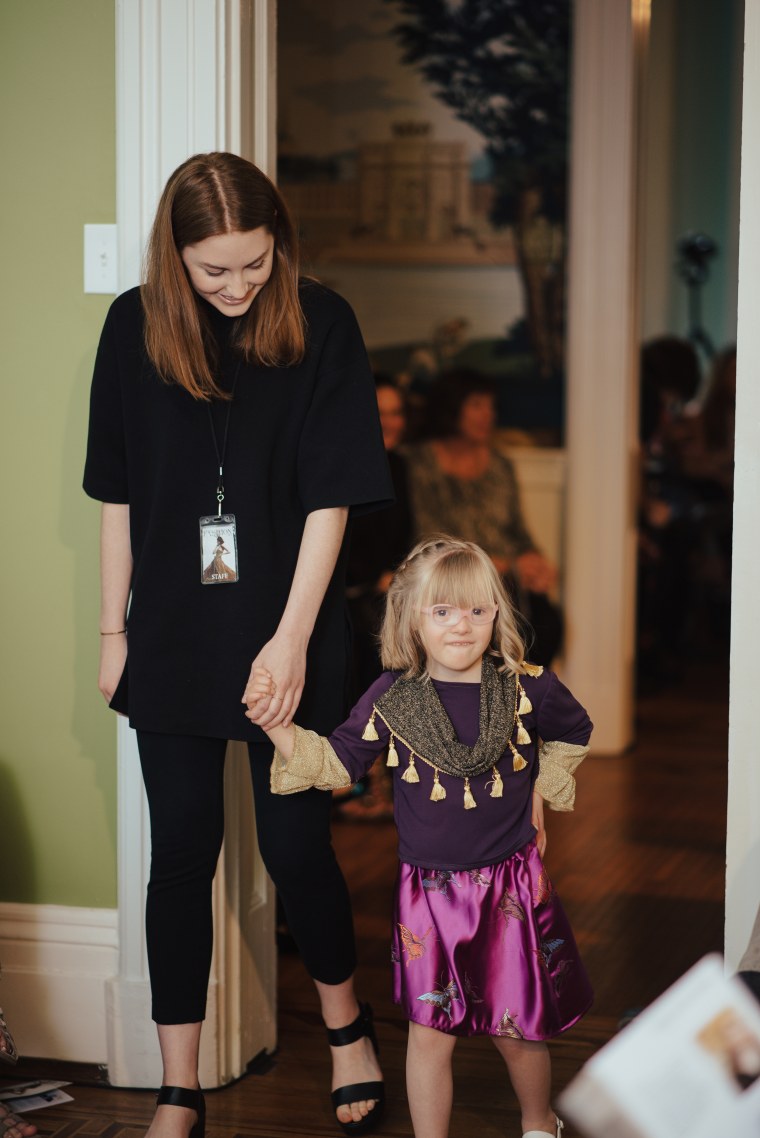 For Emmaline Whitson, 6, that involved purple and butterflies.
"Designer Macy Harmon delivered on both requests," her mother, Emily Whitson, told TODAY. "Emmaline normally wears cotton leggings and tunics, and this was intentionally a dress-up outfit. "
Maddox Rodriguez, 10, immediately knew he wanted something evocative of Prince Charming.
"I was a little cautious at first," his mom, Lisa Bellin Rodriguez, told TODAY Style. "But our designer made something that echoes his favorite prince from Snow White. It's just awesome."
With a zip-off cape and removable crown, Maddox's denim-and-jersey look blends the whimsical with the contemporary but, most importantly, helps him retain independence, said Rodriguez.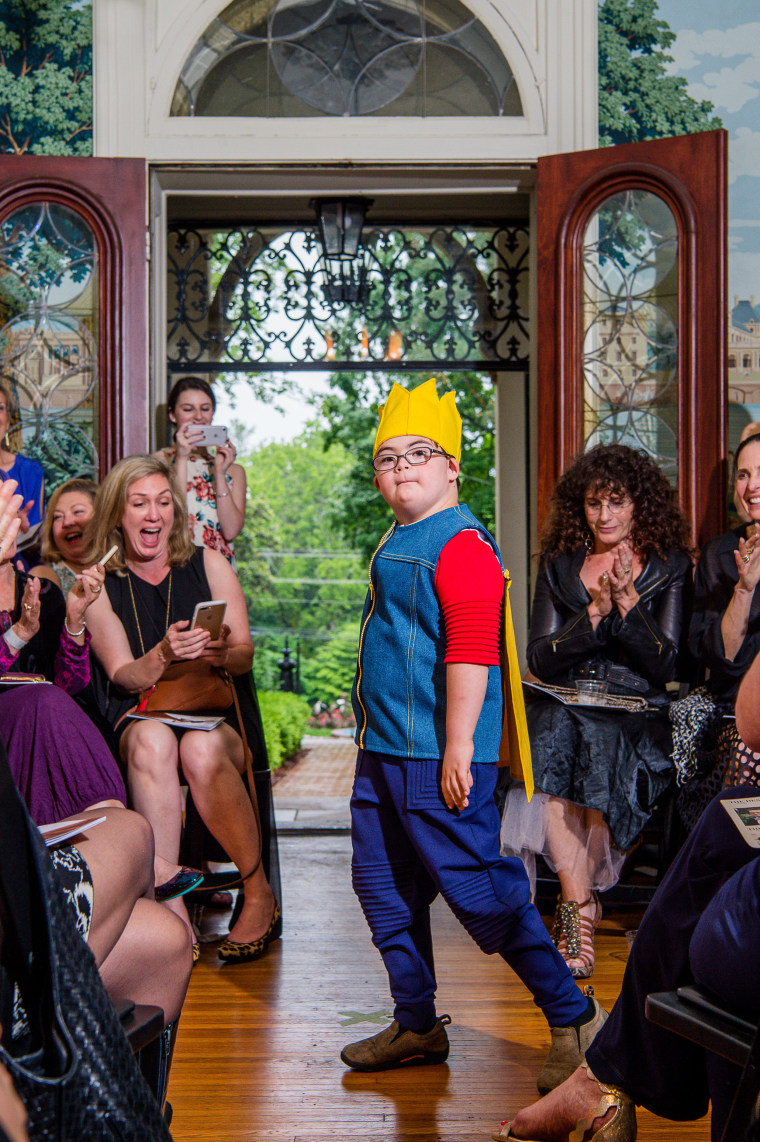 "He will only wear things that are easy for him to put on and take off," she said. "He can do zippers and buttons, but doesn't choose to do them frequently because they are hard. He's also got a little pooch of a belly, so things don't always fit as well."
Pants purchased off the rack are often 8 to 10 inches too long for her son. "Our designer, Ashleigh, made them just Maddox-right," she said.
On May 12, the project culminated in a fashion show in which each child got to walk the runway alongside their student designer while friends and family cheered them on. The happiness was palpable as some twirled and some danced along the way.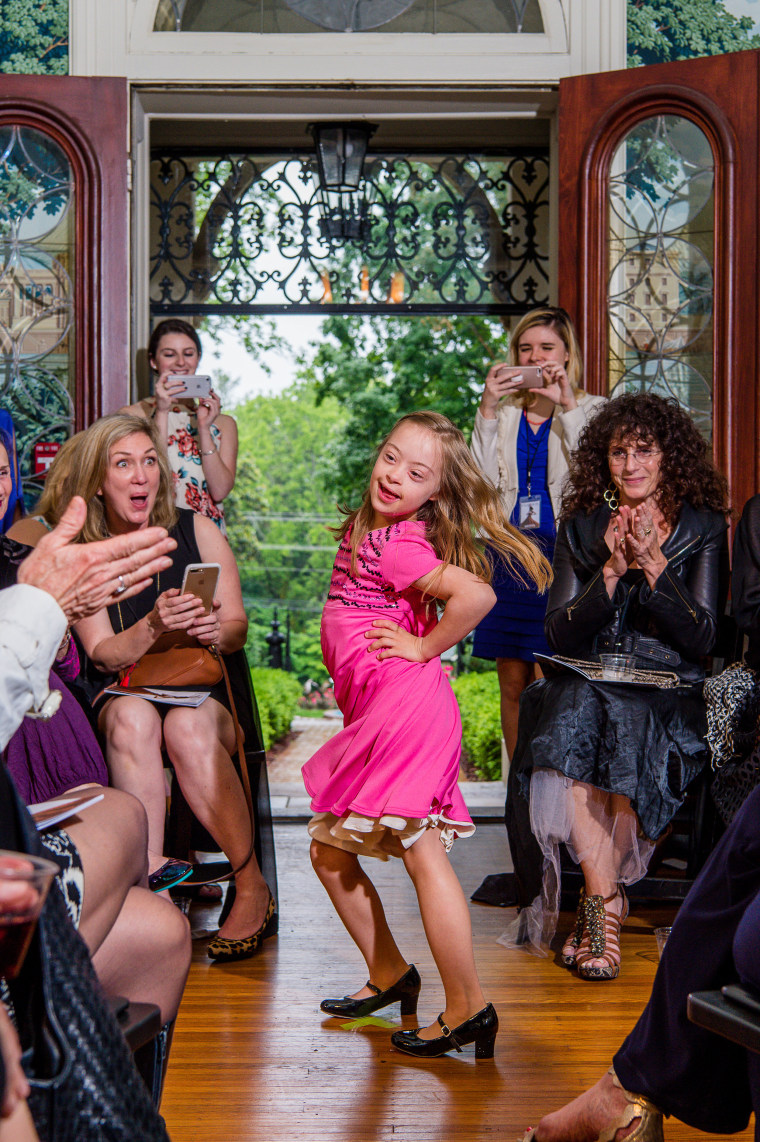 "It's one of the most impactful things that I've personally experienced, it was life changing," Atlas said. "For the students, the families and the kids involved, everything just clicked. And this, to me, is what fashion is really about."
RELATED:
'What inclusion looks like': Fashion show features children of all abilities
Girl talks about having Down syndrome in viral video: 'It's not scary at all'