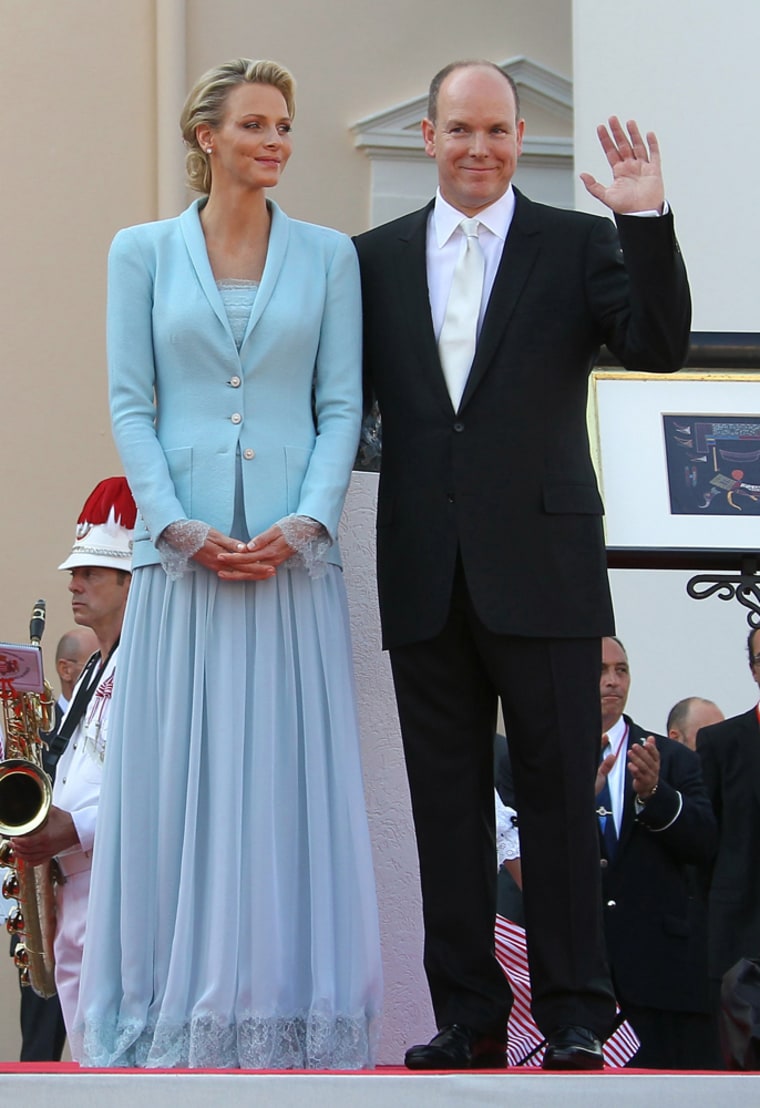 A new princess -- the Princess of Monaco -- has taken a royal title in style.
And in blue. 
Charlene Wittstock, a former Olympic swimmer from South Africa, wed Prince Albert II in a civil ceremony Friday morning. The bride succeeded Princess Grace not in white, but in a turquoise gown and jacket by Chanel. 
Why so demure? Likely because on Saturday, the bride will get decked out for a religious ceremony and gala dinner with a star-studded guest list that includes designers Roberto Cavalli and Giorgio Armani, as well as supermodel Naomi Campbell. 
Princess Charlene's new sister-in-law, Princess Caroline (pictured below, along with her sister, Princess Stephanie), chose the same hue, but hey -- when the bride wears blue, that's a chance she's taking. 
Check out a slideshow of the wedding festivities!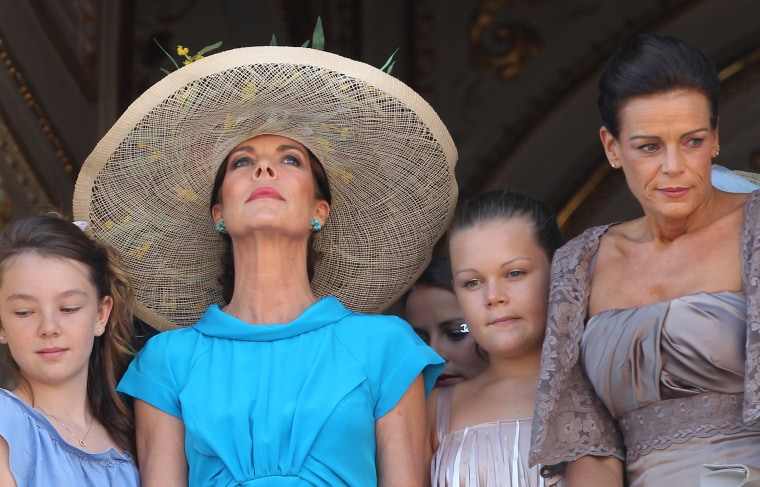 Prince Albert of Monaco weds Charlene Wittstock
Prince William, Kate charm crowds in Canada
Slideshow: William and Kate's royal visit to North America
On her 50th, fans gather to remember Diana