A fashion model born without her left forearm is championing diversity on the runway and in ad campaigns.
On the heels of Jillian Mercado's appearance in a Beyonce campaign, English model Kelly Knox is part of a growing movement encouraging brands and magazines to showcase people with disabilities.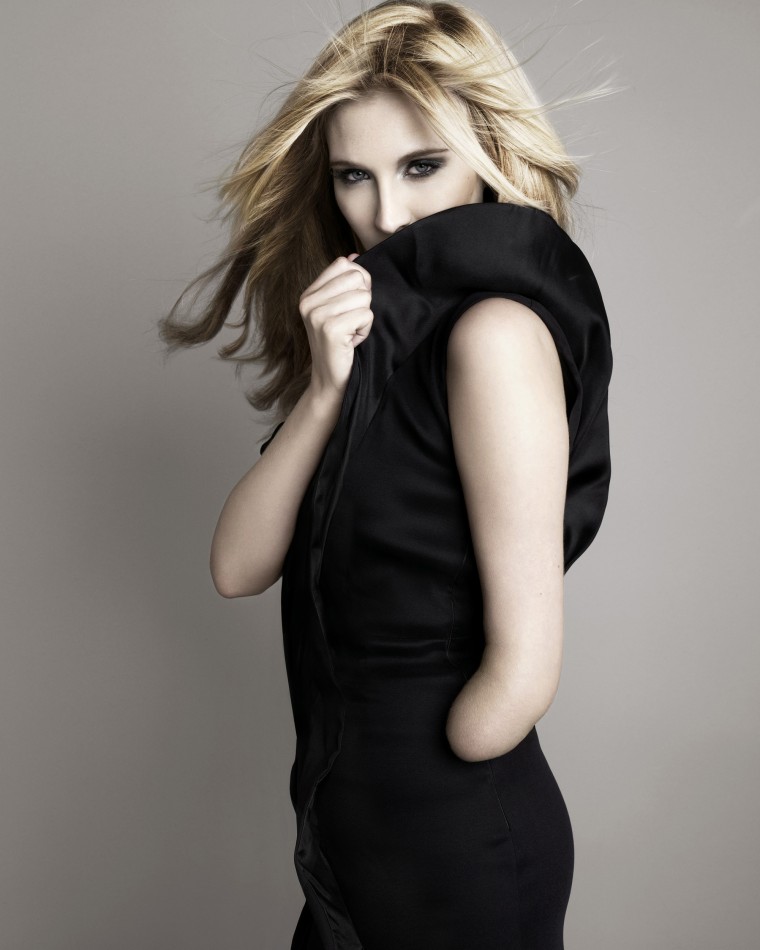 "When people think of diversity in fashion, they think of size," Knox, who lives in London, told TODAY. "They think about color. Maybe they'll think about age. But they don't really think about disability. And I think disability should be part of the diversity agenda that has to be addressed in fashion.
"People say there aren't enough black models on the catwalk, or there aren't enough plus-size models on the catwalk, but you do see them," she continued. "We're still the most invisible group."
RELATED: Meet the first model with Down syndrome to walk in NYFW
Fashion figures like Mercado (who has muscular dystrophy) and Knox hope that changes soon — and that what has happened for plus-size models can also happen for people with disabilities. Knox, 31, recently launched a campaign, Diversity Not Disability, that urges modeling agencies, advertisers and fashion publications to ask themselves why they're not working with more models who have disabilities.
"It's in the best interest of these brands and these ad agencies to include people with disabilities," Knox said. "They would get more money!"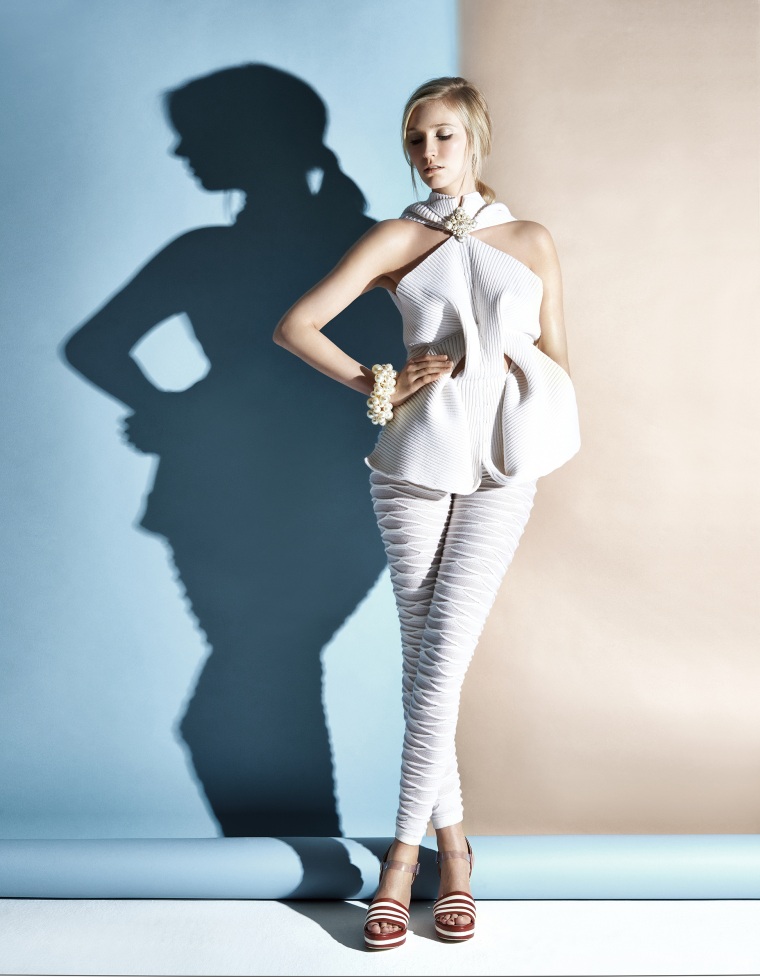 Growing up, "I never had to use the word disabled," Knox said. "I felt it was quite a negative word. I just didn't see myself that way. My friends didn't. My family didn't."
RELATED: British model will become first amputee to walk runway in Fashion Week
Unfortunately, not all young women have the same confidence, something Knox knows all too well. Her big break was appearing on a British fashion TV show about eight years ago, and since then she's gotten many messages from girls who struggle with confidence related to their disabilities, often similar to her own.
"I was in a club once with my friends, and another girl came up to me and said, 'I think you're really brave,'" Knox recalled. "And I said, 'What do you mean?' And she took her coat off and she had the same missing arm. I thought it was really sad — she should be out enjoying herself with friends, and she didn't feel confident or secure enough to have her arm on show. She was hiding it with the coat."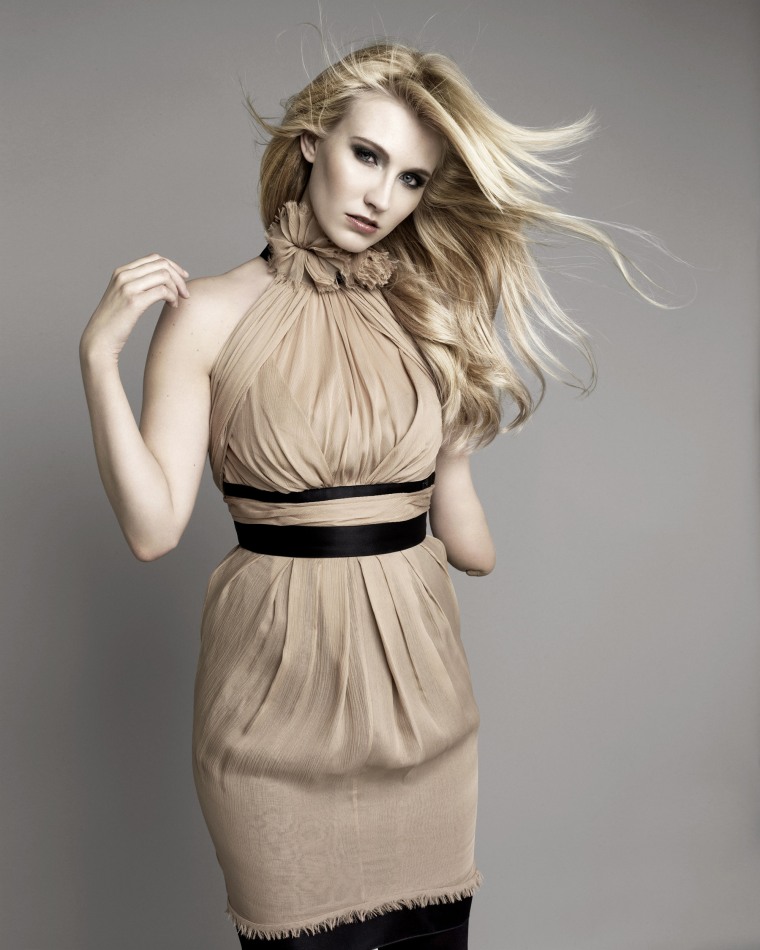 Another girl told Knox she felt she had to wear a prosthetic arm to fit in. "She felt like she needed to wear it to look normal," Knox said. "She wanted to go to university, but was very frightened to meet new people and asked for advice."
That girl got back in touch with Knox four years later and reported that she was enjoying college, had made new friends and wasn't wearing the prosthesis.
RELATED: This 10-year-old girl designed her own prosthetic arm — and it shoots sparkles!
Knox herself has never been a fan of unnecessary prostheses.
"When I was little, I hated using it," she said. "My mom told me a story: we were in the post office, and I was in a pram, I was very small, and I actually took my arm off and threw it across the post office. That's how much I liked it!"
"If it's a leg, of course, you need two legs to walk," she continued. "But with an arm, it just felt like it was there to make me look like a normal person, and I'm too real for that."
Besides, she said, imperfections are what make us beautiful.
"We don't live in a perfect world," Knox said. "And if it were perfect, it would be pretty boring."