Jillian Mercado, an IMG model who has muscular dystrophy, has been featured in campaigns for Diesel, Target and Beyoncé. The New York-born Mercado studied at the Fashion Institute of Technology and has plenty of behind-the-scenes experience from working on photo shoots and writing for fashion magazines. Now, it's her work in front of the camera that is making headlines. Here, she tells TODAY why body positivity and inclusivity are so important to her and other women with disabilities and why she loves her role as a runway pioneer.
I never actually thought I would have a full-blown modeling career. It wasn't until I saw an online open call Diesel was having that I bit the bullet and gave it a shot. The rest, as they say, is history. It definitely was a challenging thing, paving a way for myself in an industry that had never accepted people who didn't fit the stereotypical, narrow-minded definition of beauty.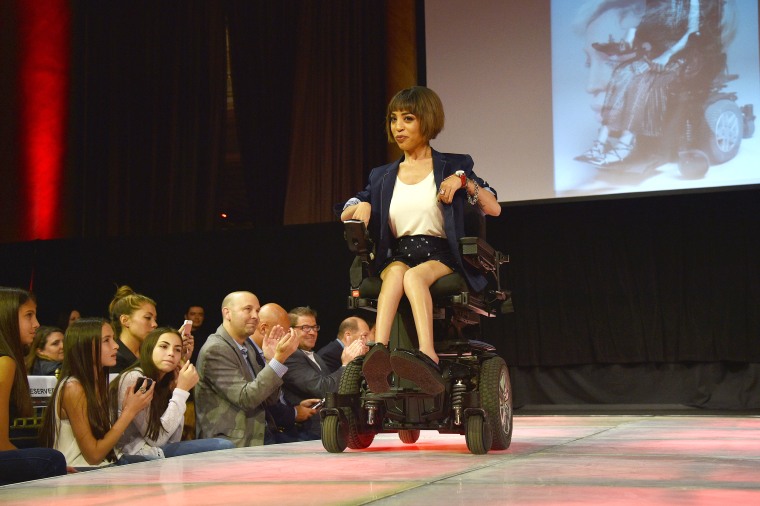 I've had many trying moments in my life. Of course, the initial reaction to basically being looked at as some sub-human object hurts and I want to cry, but each of those moments somehow had made me stronger. Instead of getting angry, I use those moments and turn them into fuel to work even harder, to make proper changes and enlighten people.
RELATED: Model with muscular dystrophy is new face of Beyonce's fashion campaign
Body positivity and inclusivity are so important to me because at the end of the day, we are all human. Something all of us have in common is that we simply want to be heard and felt appreciated. I want to keep working until the idea that putting someone like me, or whatever the case may be, on a billboard will be so normal in our society that it won't even make headlines.
I've always loved expressing myself through clothes. I have long been an ally and pretty much all of my dearest friends are part of the LGBTQIA community. Living in a progressive city and being engulfed in a crowd of people who didn't conform to society's set gender roles really opened my eyes to all types of expression through fashion. Anyone should be able to wear what they want. My motto: If you like it, wear it!
RELATED: Transgender model, 63, makes triumphant return to fashion: 'I feel very blessed'
I love that fashion is this revolving door of culture and ideas that never stops spinning. It's always exciting seeing what new things my favorite designers come up with every season. I also love the self-expression of fashion. How you can tell someone exactly who you are — or what you'd like them to think you are — simply by throwing on some fabric. I love that being a model is a way to exercise my creative juices, but also a way to inspire and give hope to girls like me.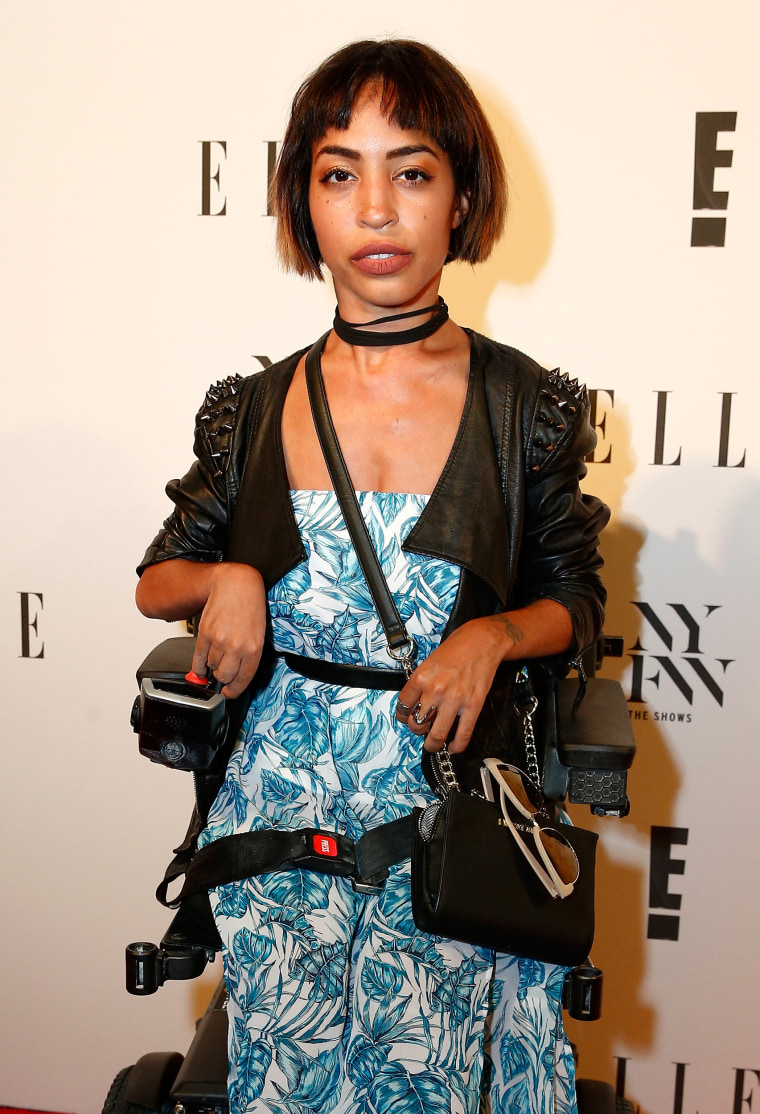 RELATED: Why the first 'brawn' model now loves his 'big and tall' body
My style when I was younger? I think we all look back at pictures of ourselves and cringe, but I wouldn't change any of those styles for anything. They were what I wanted to wear at that time and what made me feel good at that time. I would tell younger Jillian to keep doing what she's doing!
As told to Rheana Murray.