Maybe Lily James has a fairy godmother in real life, too.
The actress plays Cinderella on the big screen, but she looked like a true Disney princess at the film's Los Angeles premiere on Sunday.
The 25-year-old, also known for her role on "Downton Abbey," was enchanting in a floor-length, haute couture gown by designer Elie Saab.
"Worn like a true princess," the fashion house tweeted on Monday with a photo of James in the intricately embroidered, lace and tulle dress.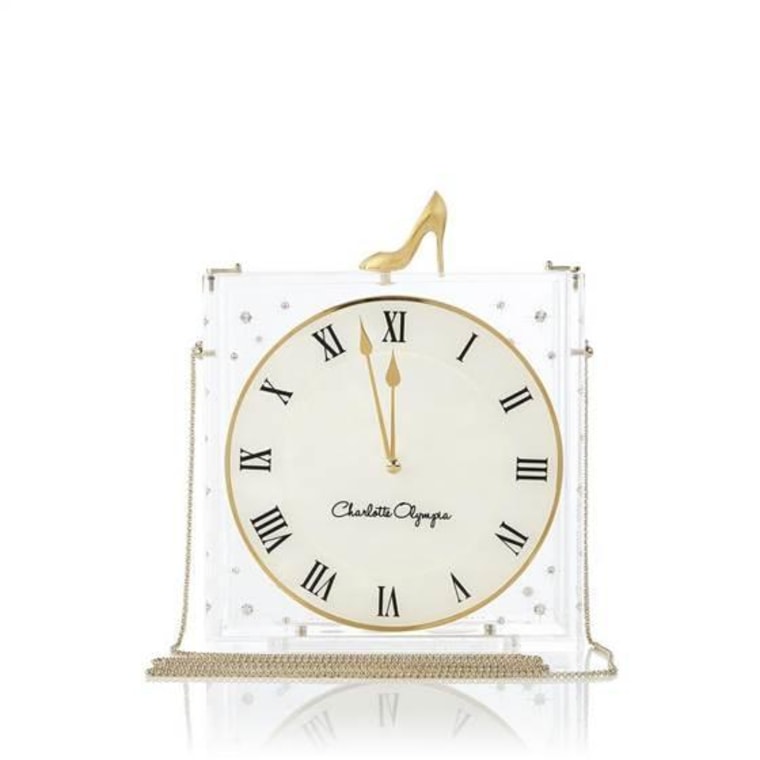 And what Cinderella-inspired look would be complete without gorgeous slippers made by none other than Christian Louboutin.
It was hardly the first time James has looked princess-perfect on the red carpet. Here, a few of our favorite looks:
At the Berlin premiere of "Cinderella"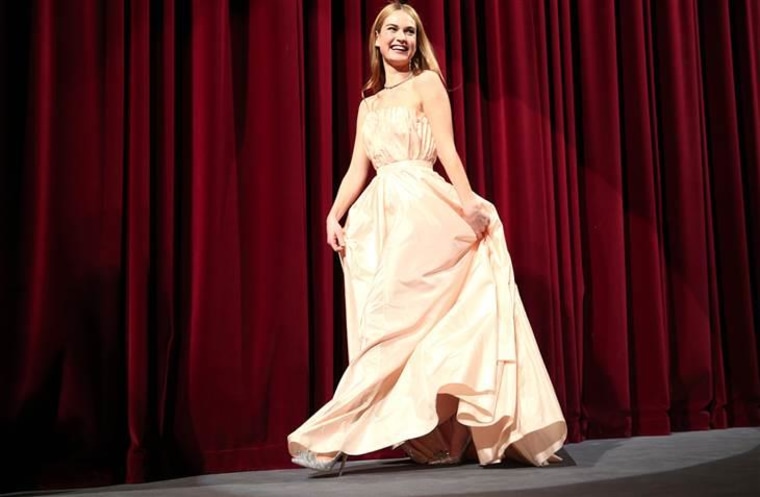 Princesses can never have enough poufy dresses, right? The actress wore a stunning Christian Dior gown to a "Cinderella" premiere in Germany last month.
At the Moscow premiere of "Cinderella"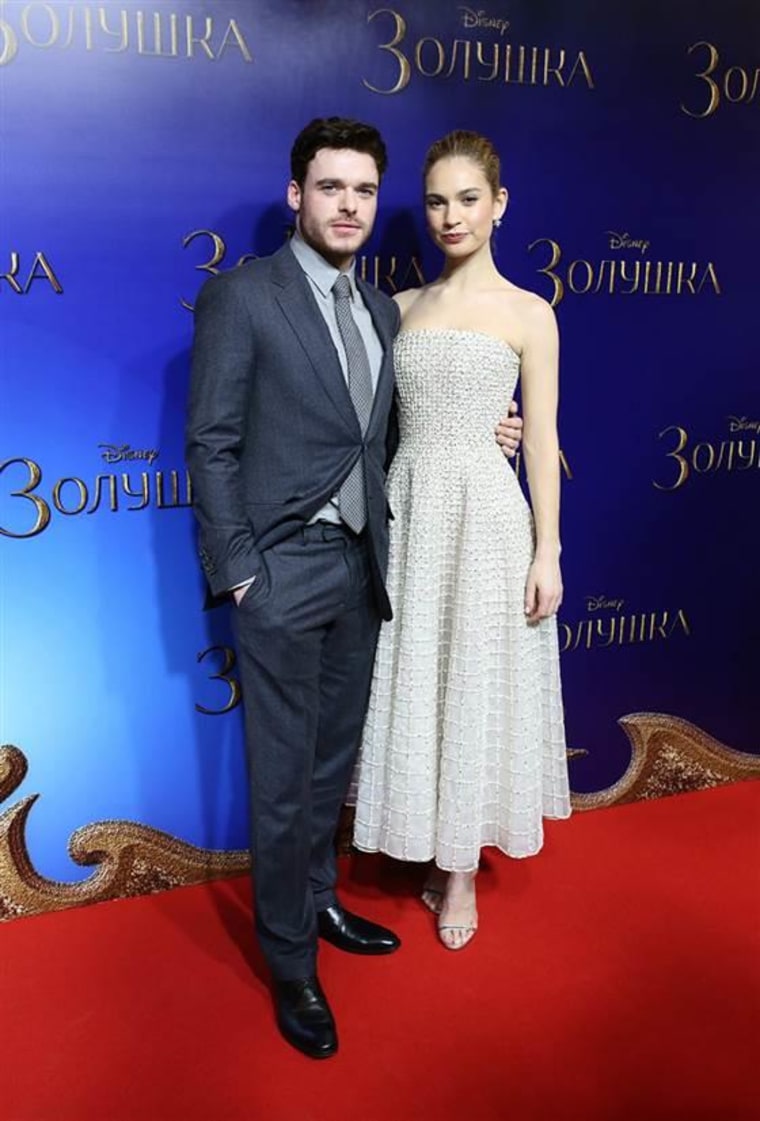 And in Moscow, James and her on-screen Prince Charming Richard Madden were a polished pair.
At a royal dinner in Windsor, England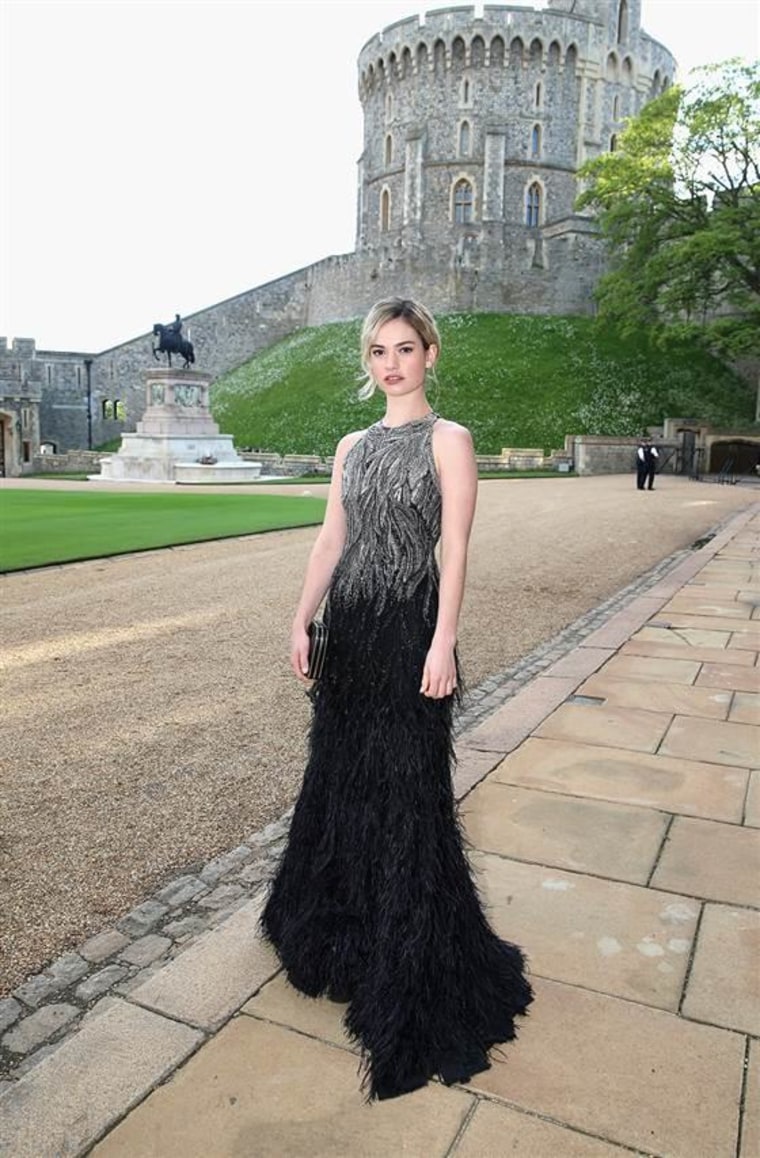 The actress dressed to impress in a dazzling black-and-silver gown for a dinner at Windsor Castle last year, hosted by real-life royalty Prince William.
At London Fashion Week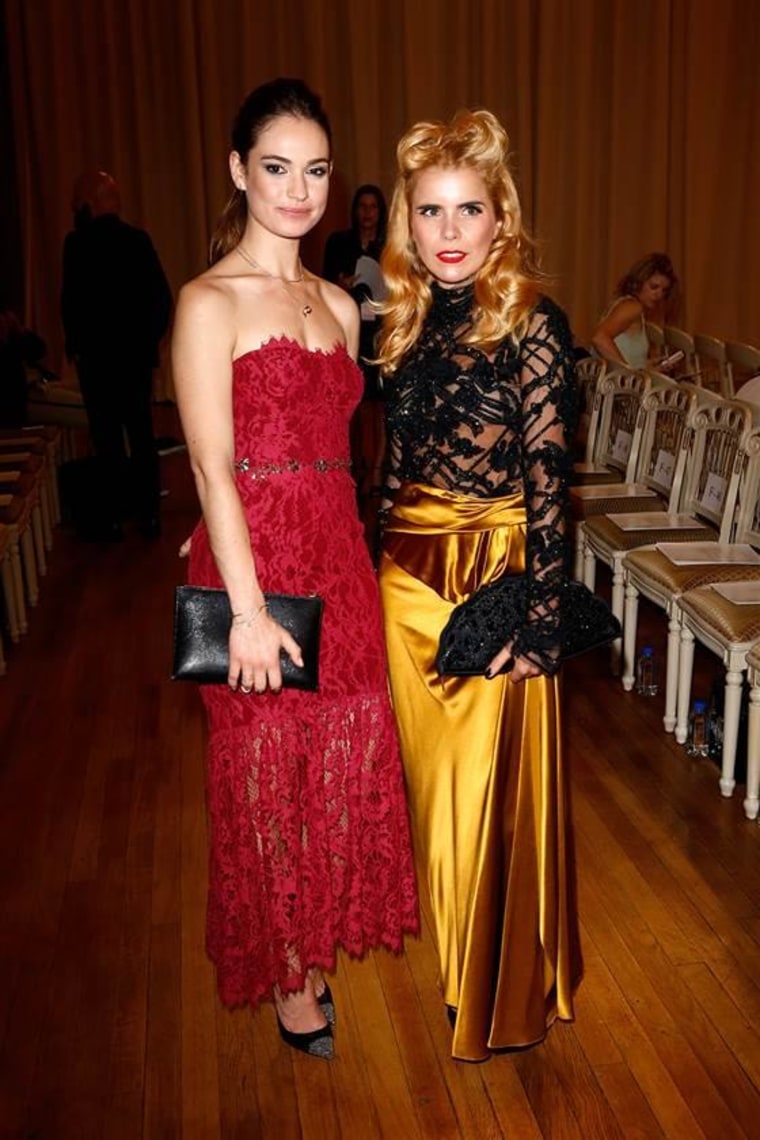 The budding style star wore Marchesa Notte to the designer fashion show last September in London, proving that even without the sparkles and sequins, she still looks like a princess.
This article was originally published Mar. 3, 2015 at 3:40 p.m. ET.