A group of beaming models, some in wheelchairs and others clutching walkers, graced the runway this week in New York City to show off the latest in adaptive clothing, designs made to fit the bodies of people who have physical disabilities.
It was part of the Design for Disability Gala on May 16, put on by the Cerebral Palsy Foundation with help from the Fashion Institute of Technology, whose students created the designs from concept to finish.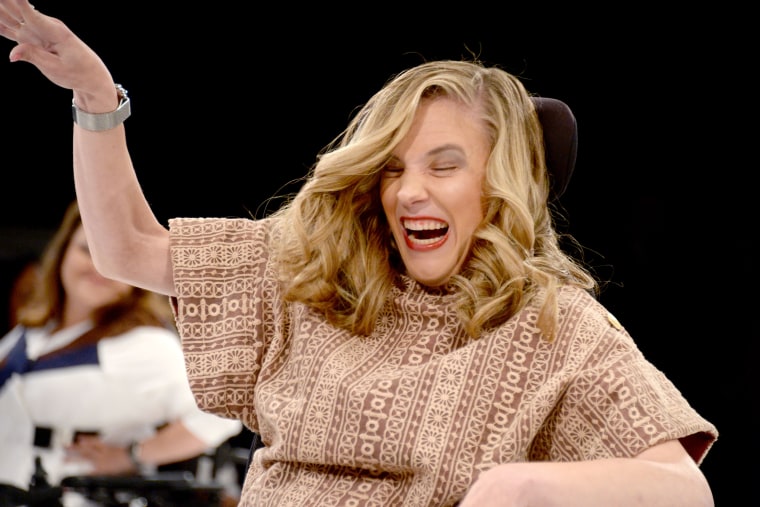 "It was just thrilling," Richard Ellenson, CEO of the Cerebral Palsy Foundation, told TODAY. "When they're all out there, suddenly the disability completely goes away."
RELATED: Designer mom campaigns for disability-friendly clothing for kids
For Ellenson, adaptive clothing is a cause close to his heart.
"My son Tom has disabilities — he has cerebral palsy; he's 18 now," he said. "And I always wanted to create clothing that was easier for him to put on, that would help with his needs ... it was so exciting to go from seven years ago, wondering if my kid could have a shirt that fit a little better, to watching these women wearing this clothing."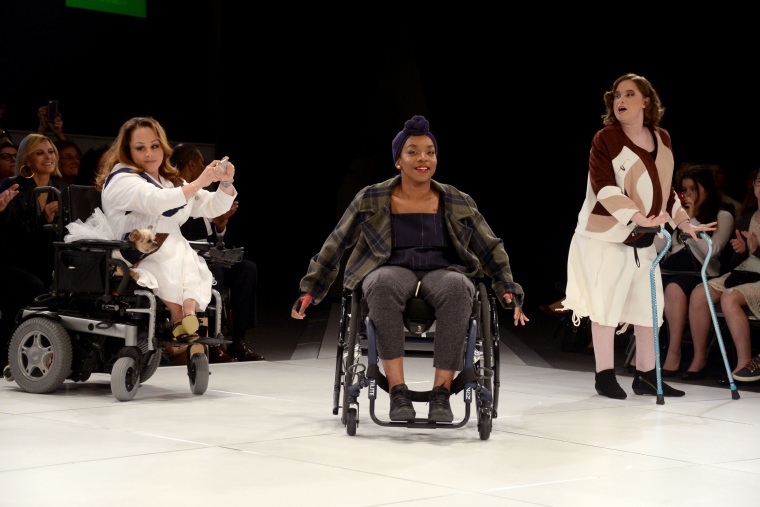 Brands are finally starting to catch on to concepts such as using magnets instead of buttons, introducing larger armholes and adjustable hemlines, all design tweaks that make clothes easier for someone with a disability to put on and take off. The organization Runway of Dreams, which recently collaborated with Tommy Hilfiger on an adaptive clothing line for children, has long been pushing for more inclusive fashion.
RELATED: Model with one arm fights for diversity in the fashion world
Monday's show brought a dose of high fashion to the cause, in part thanks to designer Thom Browne. He mentored students for months throughout their projects, which were part of a competition at FIT.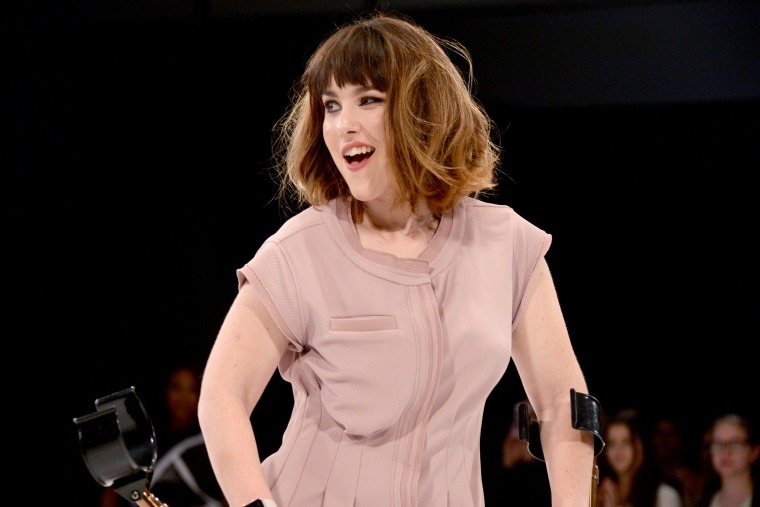 Five finalists presented two designs each at the show. For Grace Insogna, a sophomore at FIT and the winner of the competition, the goal was to create clothing that highlighted the women's beauty.
"I wanted to accentuate their features, not hide them," she told TODAY. "I think sometimes people think accessibility or adaptability means it needs to be big or oversize, because that allows for more movement. But I made the choice to work with stretch fabric, which is more comfortable and doesn't wrinkle easily. It has a lot of stretch so it's easy to take on and off, and it allows for movement across the body, so you can move the shoulders — if you need to wheel a wheelchair, it's easy to do."
"You can still have something that's tailored and close to the body," Insogna, 25, continued. "My models were really able to show themselves off and didn't feel like they were hiding under a bunch of fabric."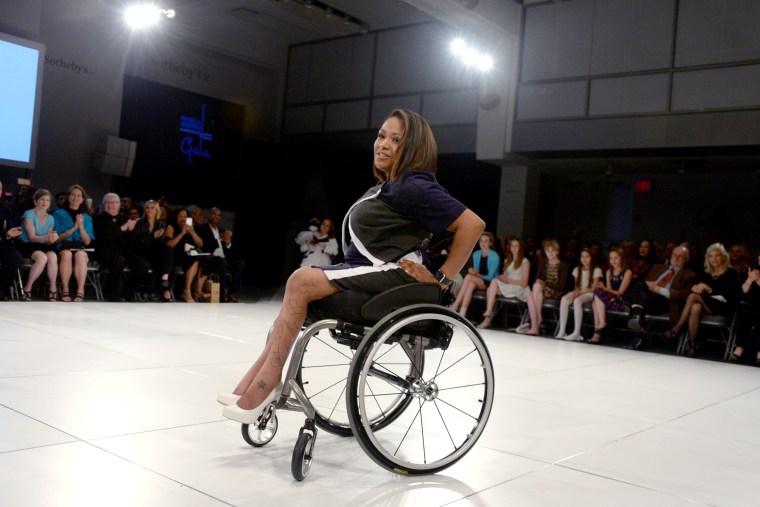 She hopes brands start to give more consideration to their disabled customers.
RELATED: Model with muscular dystrophy is the new face of Beyonce's fashion campaign
"I really hope this will be a catalyst for some change in the industry," Insogna said. "There is a market and there is a demand for adaptive clothes."
One of the models she worked with, Jessica Mucciariello, who has cerebral palsy, told TODAY that finding clothes that fit well is often difficult.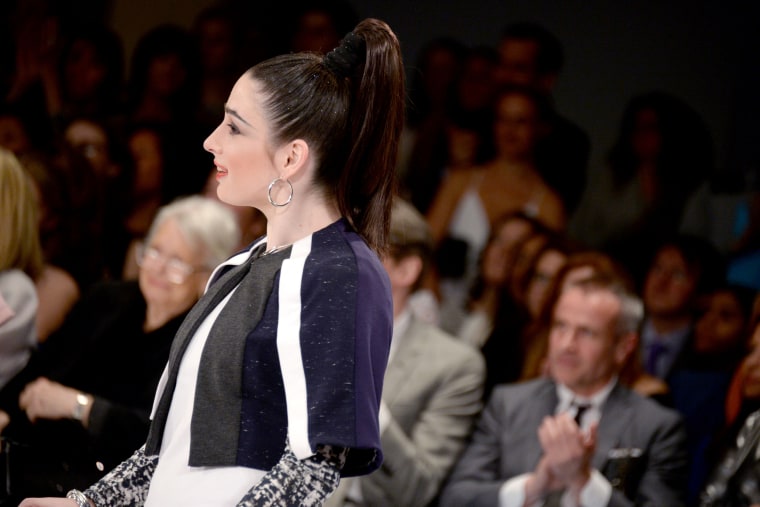 "I wear skinny jeans and they look great, but I do have to admit I struggle trying to take them off," she said. "I lose my balance due to my right side of my body having a tighter muscle tone. It's not a pretty sight."
She also struggles with footwear: "Do not get me started talking about shoes," she said. "This is my real problem ... I need a closed-toe shoe that will stay on my feet, because I drag my right foot, which leads me to going through shoes and sneakers every three or four months."
Mucciariello has faith in the fashion industry, though, and hopes to see more adaptive clothing in the future: "This is just the beginning," she said.