As a modern woman, bouncing between sizes or struggling to find the perfect fit is standard dressing room protocol. So, no, it's not all in your head.
"Customers aren't imagining the variation that exists in sizing," Jessica Murphy, co-founder of True Fit, a platform that helps shoppers find the correct size across thousands of brands, told TODAY Style.
But there is a reason for all that variance. Decades ago, there was a standard in sizing — a time when a medium was a medium, no matter what — but that faded as the market became more brand-centric and each brand developed its own sizing system, Murphy explained.
"What's happened over time is that (brands) have evolved their sizing to represent who they believe their core customer is," she said. "That's why we have so much inconsistency. If you have a brand catering to a 60-year-old customer, their size medium is going to be representative of their demographic. If you contrast that with a brand serving a tween or teenage customer, their size medium is going to look very different."
RELATED: Man wears girlfriend's clothing to call out body-shaming sizes: 'Straight up sexism'
In theory, that means your size should at least remain the same within a single brand, but that's not always the case either. Take college student Missy Rogers' story about wearing both a size 4 and a size 10 in a pair of similar shorts from American Eagle.
She's not the only one to complain about how difficult it is these days to find clothes that fit. Ruth Clemens' rant about not being able to pull on a pair of H&M jeans that were size larger than what she normally wears recently went viral, too.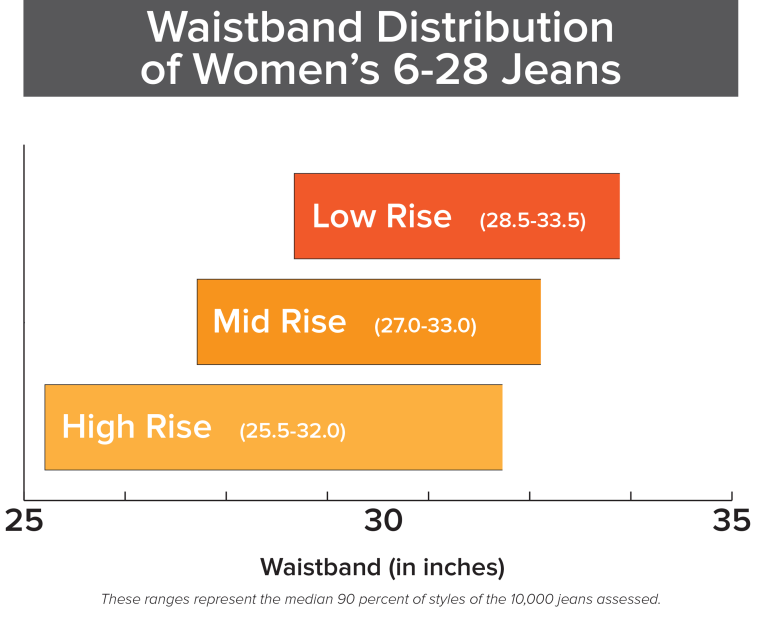 These cases aren't flukes. Research from True Fit shows the actual waistband measurement of a pair of women's size 6 or 28 jeans can vary by more than 5 inches, depending on the brand. (That variance increases when grouping together different rises, from low to high.)
And it's no secret that many brands engage in so-called "vanity sizing," in which they make the clothes bigger than what the size on the tag suggests. So, for example, a size 4 really fits like a size 6. The thinking behind the tactic is that women are presumably more likely to buy an item when it makes them feel good about themselves.
Research published in The Washington Post last year illustrated how a size 8 dress today is about the same as a size 16 dress in 1958.
Not being able to find the right size is largely a women's problem, especially since many men's garments are sold by measurements. Most women wear about three different sizes, while men typically go between two sizes, Murphy said. And that likely influences return rates, according to research from True Fit.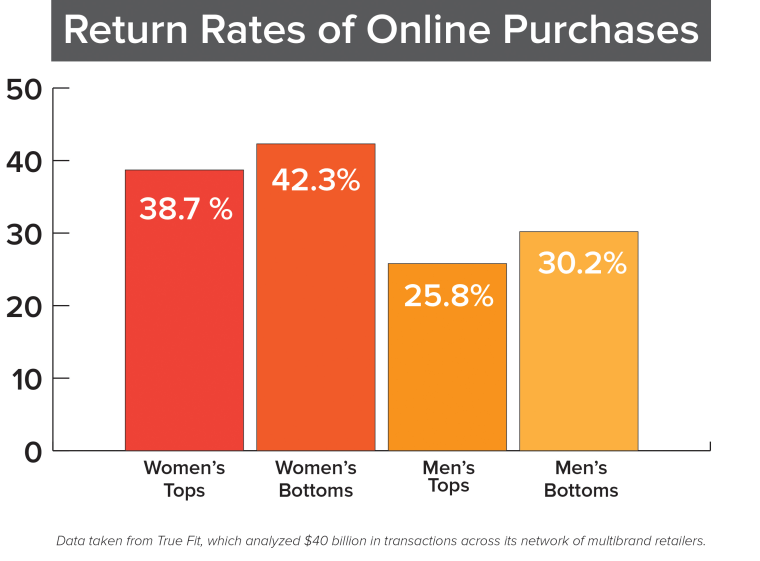 Looking at $40 billion in online transactions across multi-brand retailers — where return rates are higher, because customers are shopping across many brands and also can't try the clothes on first — the company found that most of the time, it's women sending the clothes back.
Dresses have the highest rate of returns, according to the research.
RELATED: Do you need to wash new clothes before you wear them? Here's the verdict
"If you're anything like me, and you need a dress for an event, you say, OK, I'm just going to order five of them and return the ones that don't work," Murphy said.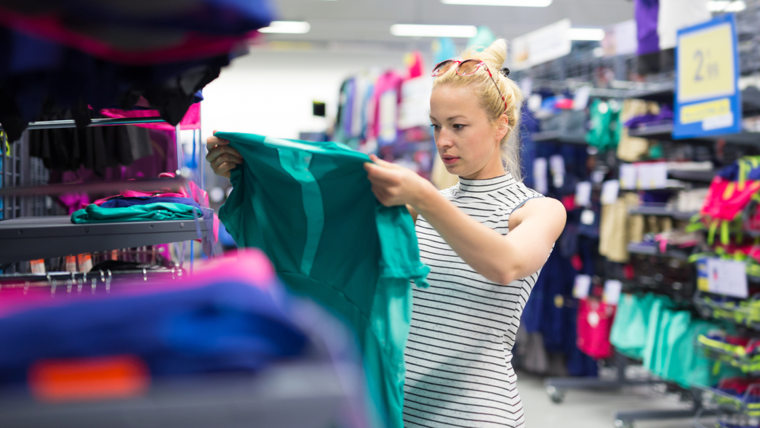 While platforms like True Fit aim to help shoppers narrow down which size will work best for them in a particular brand, shopping today, for the most part, is still a guessing game.
RELATED: A plus-size man's confession: 'I dread going shopping for clothes'
Chris Moore, True Fit's chief analytics officer, whose team conducted the research, told TODAY Style that dresses are particularly hard to shop for because "size doesn't take into account shape."
And for what it's worth, it can't. For every brand to cater to every shape, they'd have to make thousands of different sizes.
"It would be so inefficient and unprofitable, it just wouldn't make any sense," Murphy said.
This story was originally published on July 7, 2016.