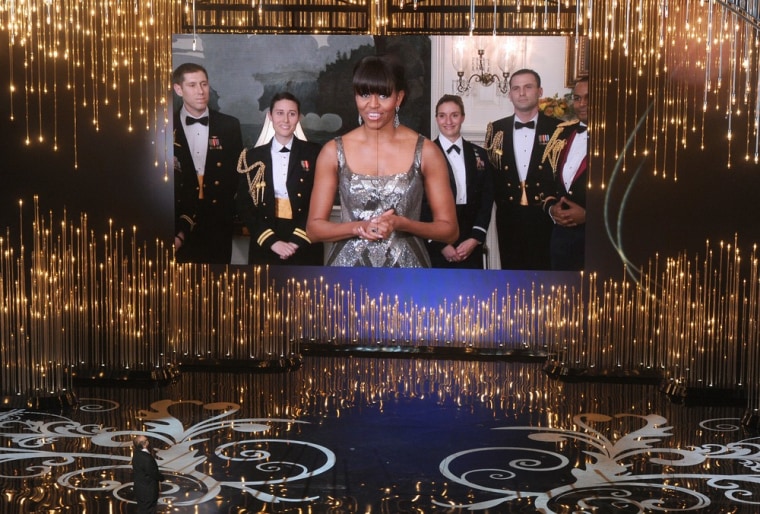 An Iran-based news agency decided to 'cover' the Oscars in its own specific way on Sunday.
The Iranian Fars News Agency restricted First Lady Michelle Obama's right to bare arms following her appearance at Sunday night's Academy Awards by digitally altering her dress in an online report about the event. Obama's shoulder-baring Oscars dress became one with sleeves covering her shoulders and upper arms in the report.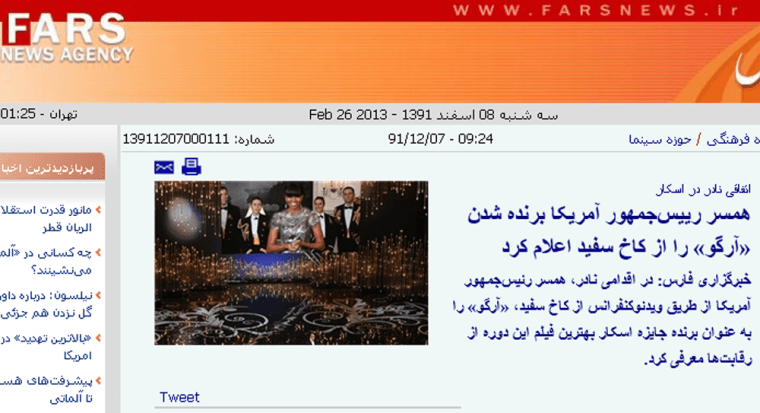 Obama appeared at the end of the broadcast to announce the Academy Award for "Best Picture,'' which went to "Argo,'' a movie about CIA operatives creating a fake movie to help rescue hostages from Iran in 1979. Her surprise appearance also had a little bit of "Argo''-style cloak-and-dagger secrecy when it came to planning it.
Read more:
Michelle Obama, Big Bird release new kid fitness ad
Michelle Obama's new official portrait revealed