Clear your calendar, Netflix officially released the third season of their hit show "House of Cards" on Friday and boy does it reveal a new side of Claire Underwood.
Now that she's playing the first lady of the United States, actress Robin Wright tapped her personal stylist Kemal Harris to design the looks for her character's latest evolution. TODAY.com connected with Harris to gain insight into her design process for the highly anticipated new season.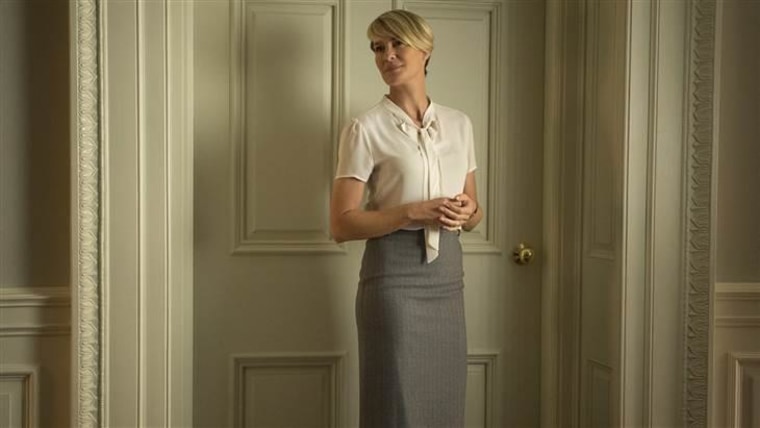 Where do you look for inspiration?
For Season 3, I researched photos of Old Hollywood starlets while they were off-duty. Katherine Hepburn reading scripts, Lauren Bacall at the airport, and so on. I watched the movie "Adam's Rib" (which also centers around personal and professional tension between a husband and wife) to note the styles of women in the courtroom and apply that essence to Claire's looks when she visits the United Nations. I also collected vintage patterns from the mid-'40s by designers like Jacques Fath and dug through dusty boxes at vintage stores across the country.
What's your philosophy for styling Claire's clothing, jewelry and accessories?
As the sole costume designer for Claire Underwood this season, I'm always considering her clothes, shoes, handbags, jewelry, watches and even her eyewear as I plan the costumes for each scene. She wears more than 60 different looks throughout the season, about a quarter of which I've designed and made from scratch. Some outfits were reproductions of archive pieces or based on vintage patterns, while others were commissioned directly from designers or pulled off the runway. Even the items purchased at retail stores were customized to be unique to Claire: sleeves were shortened to three-quarter length, belts were added to jackets, buttons were replaced, etc.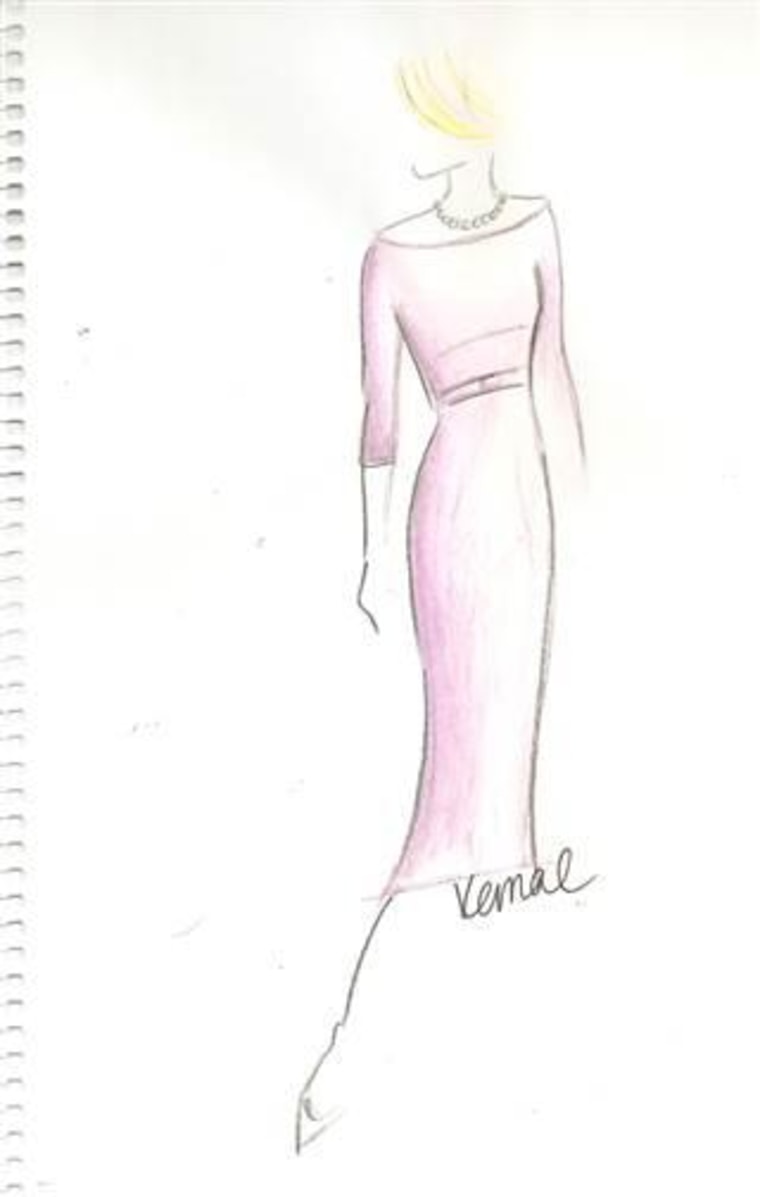 Are you able to share a little bit about a specific look worn on the show?
In the presidential portrait scene, the photographer asks Francis to place his hand on Claire's shoulder. When he does, she noticeably flinches so I knew I had to design something with a neckline that exposed Claire's proverbial "cold shoulder." Plus, the open boatneck style of this icy lilac dress is super flattering on Robin and beautifully showcased the thin strand of pearls she was wearing.
In an interview with WWD, you mention featuring Claire's feminine side this season. Are there specific colors and fabrics you chose to express that?
I wanted Claire to have the chance to be vulnerable and feminine without losing her true self. Her character has been fighting her way to the top for the past two seasons, looking focused and streamlined in her protective armor of strict, sharp tailoring. In Season 3, there's a slight feeling (albeit temporarily) of respite from the fight as she finds herself in the White House. Her work is far from over, but I wanted to allow her a moment to enjoy herself. I softened the collars of her blouses, added kick-pleats to the pencil skirts, opted for softer sleeves on jackets and used quite a few full skirt options. Colors include pale lilac, deep green, burgundy, raspberry and lots of blue. I made a concerted effort to avoid black in her wardrobe, but the camerawork and lighting on set does make everything seem a bit richer and darker than it is in real life.
Season 3 of "House of Cards" is now available on Netflix. For more on Kemal Harris and her designs, follow her newly launched Instagram account.
Follow Mary on Twitter and Instagram @marypeffer.
This article was originally published Feb. 27, 2015 at 5:26 p.m. ET.