Two lucky ladies were plucked from the plaza this morning for complete head-to-toe makeovers.
And as always, hairstylist Louis Licari and TODAY style contributor Lilliana Vazquez, worked their magic — giving the women glamorous new looks!
First up was 58-year-old Francis Lettieri from New York. The mother of two works as a teacher's aide and said she loves to throw impromptu dance parties with her 2-year-old grandson.
RELATED: Mom's glamorous Ambush Makeover brings her daughter to tears
Lettieri's 35th wedding anniversary is fast-approaching — and what better to celebrate than with a brand new look?
The radiant grandmother dazzled in a tailored, hot pink dress and was happily surprised by her new, chic hairstyle.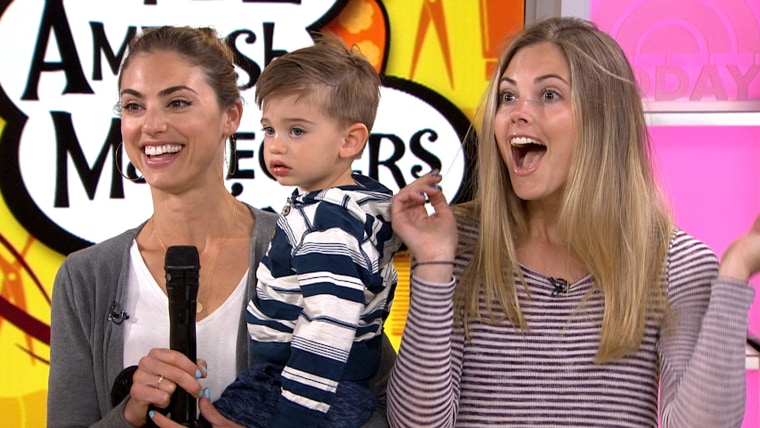 Licari said the makeover team decided to keep her long tresses, but added shape to the look by giving her soft layers and more volume.
Deborah Almeida from New Jersey was next up to receive her makeover. The 22-year-old lab science student, who attends Rutgers University, said she never applies a lot of makeup and has had the same hairstyle since she was 13.
"You look sensational," Kathie Lee Gifford said, upon seeing Almeida and her glamorous transformation.
RELATED: 'You look great!' Husband delighted by wife's Ambush Makeover
The young woman was brought to tears by the makeover and loved her highlighted, shorter new 'do.
She looked fabulous in white skinny jeans and a bright top — perfect for the approaching summer weather!