So you didn't catch the season premiere of Kerry Washington's hit TV show last night? How scandalous! Because not only is "Scandal" must-see viewing (secrets! sex! politics!), but the wardrobe donned by main character Olivia Pope? Well, there's a reason she and her team are known as "Gladiators in Suits."
The clothes worn by Pope (played by Washington) are so stylish that they've inspired a recently-launched real-life fashion line at The Limited, featuring 78 pieces priced between $49 and $248. That's a whole lot less expensive than Pope's usual high-end designer styles on the show, where Dior, Armani, McQueen and Valentino, are in regular rotation.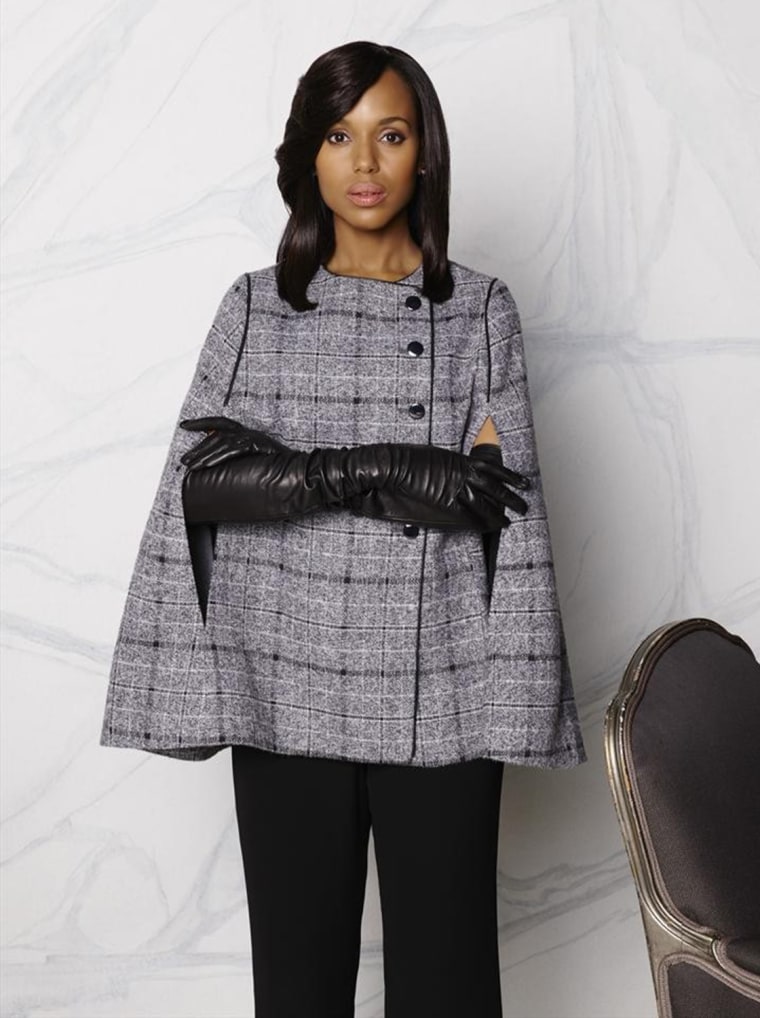 And while her formal wear is fab, it's the character's on-the-job attire that has us aspiring to up our own work fashion game. Think beautifully tailored trousers, belted trenches, classic gray suits with just a touch of flair, silk blouses and white everything—this is not a woman who is afraid of a coffee spill.   
The key to snagging Pope's office style on a budget? Stick with her simple fashion rules: neutral shades (gray, black, white and maybe camel when you want to mix it up), classic shapes (but throw in a pretty detail, like a draped neckline or elegant pleating) and top it off with an amazing overcoat.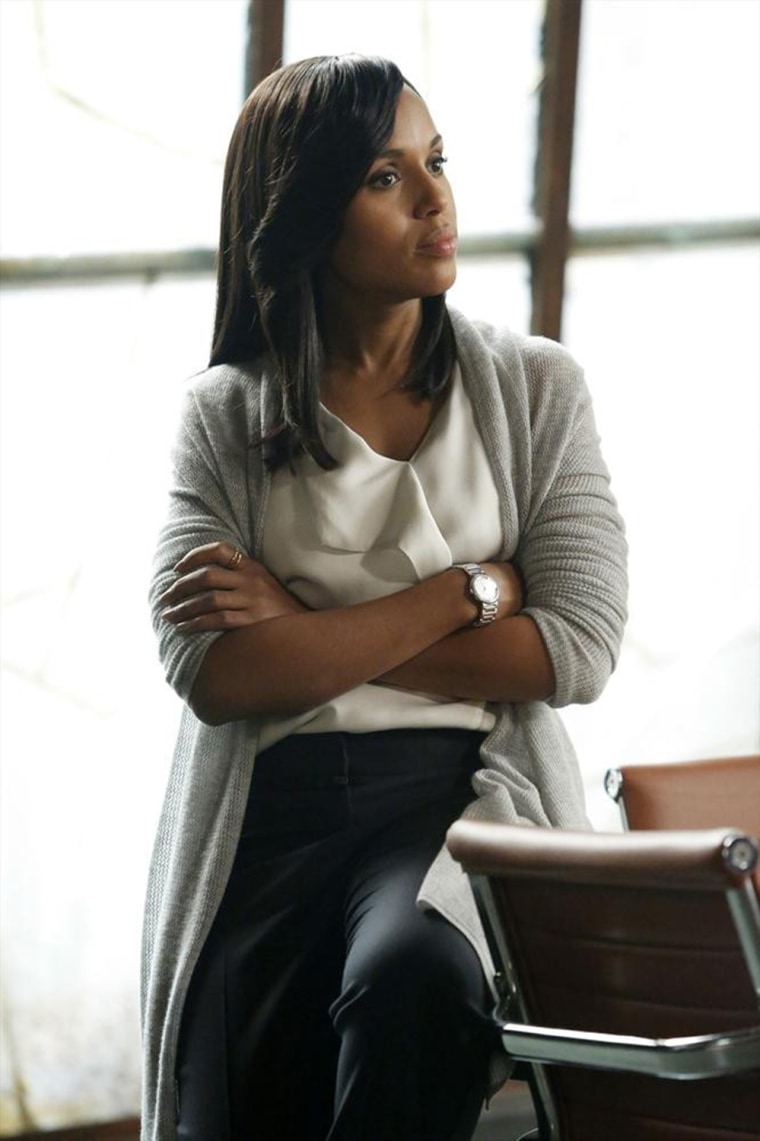 "For me the way the clothing line relates to having it all is that I think women often feel like they have to be either smart or beautiful; powerful or pretty; either fashion-forward or successful," Washington says in regards to her line at The Limited. "You can be fabulous and fearless and you don't have to compromise who you are as a woman to fit somebody's expectation of what power looks like."
We tracked down six styles, each ringing in at less than $100, that take an affordable cue from TV's reigning style icon. Because not taking Pope's cues to power dressing? Now that would be a scandal.
My world, my rules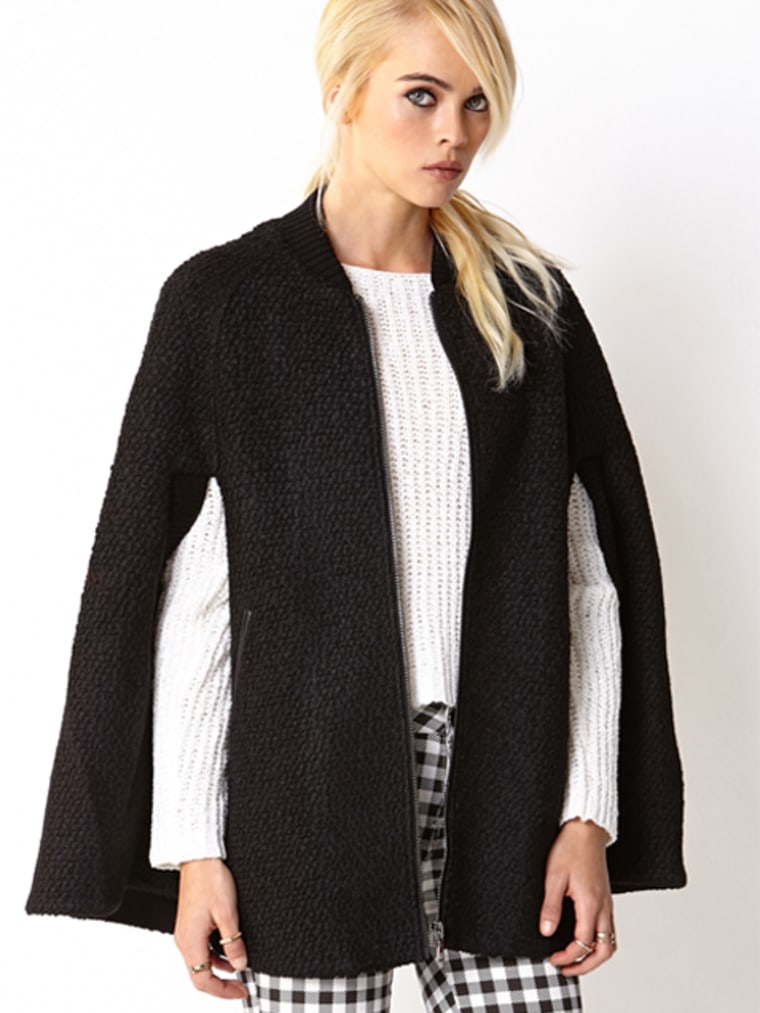 Not even Sherlock Holmes himself can rock a cape coat like Pope. Perhaps it's her influence, but the style is right on trend this fall. Just skip the elbow-length gloves, please. That's a look that's glam on TV, but kinda weird at the office. (Forever 21 refined cape, $32.99, forever21.com)
People will talk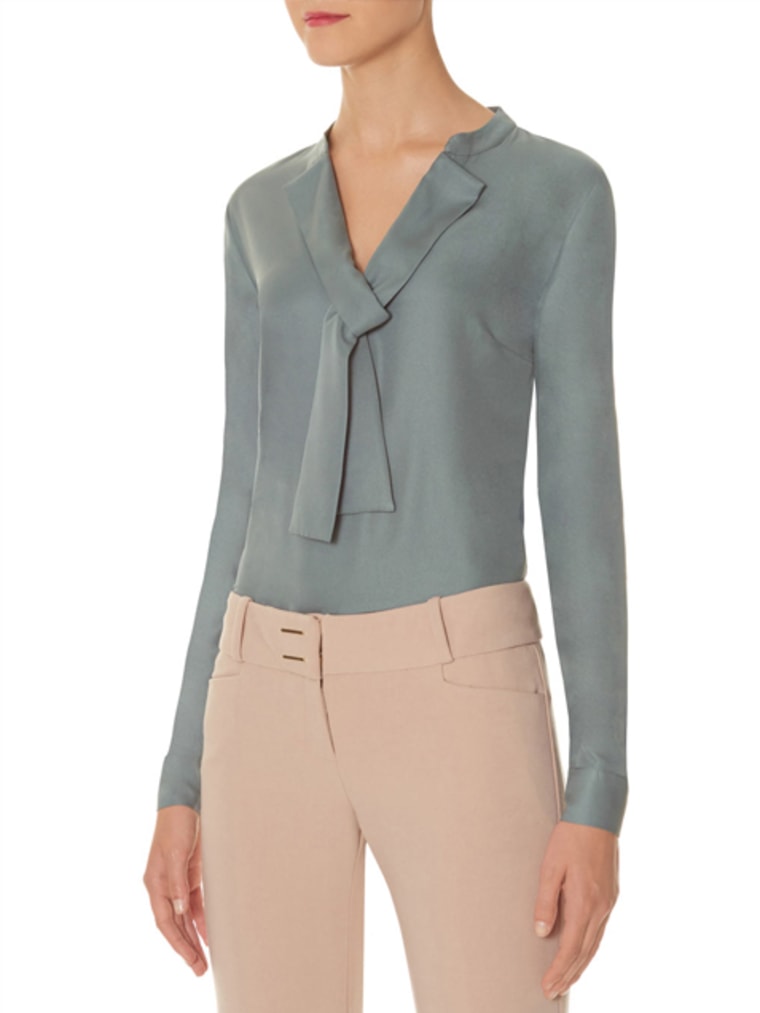 Pope softens her structured suits with feminine blouses. You should do the same with a tie-neck style that still means business, without sacrificing style. (The Limited collection inspired by Scandal, $69.95, thelimited.com)

Shut this down!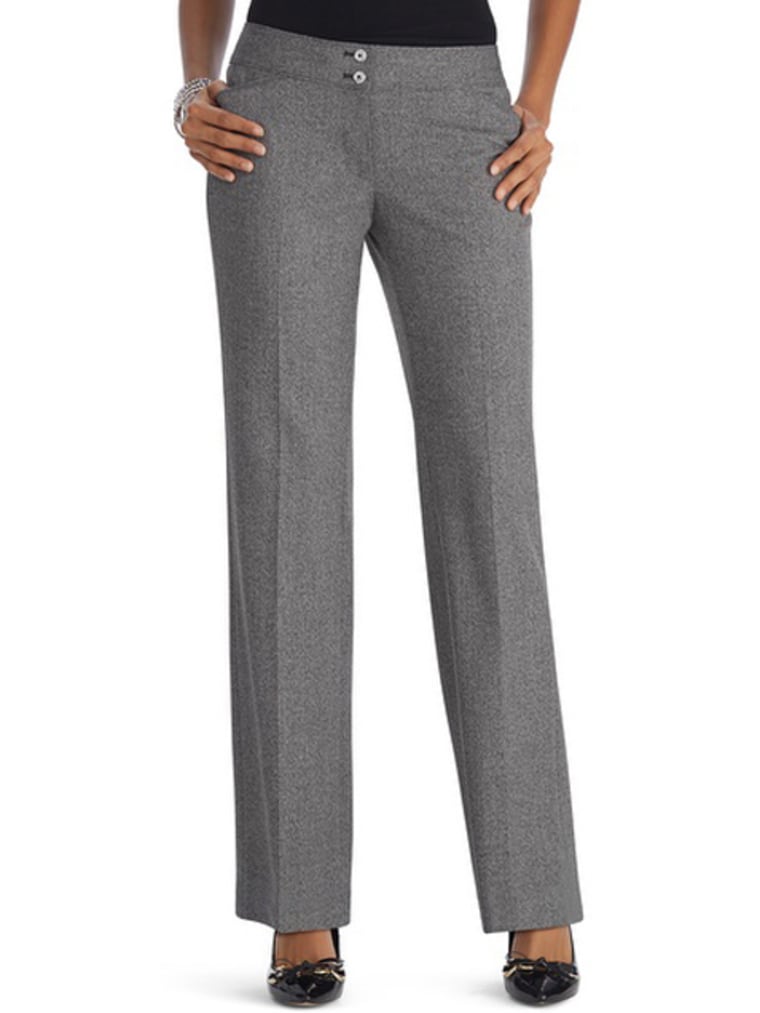 Like most fashionistas, Pope knows the value of a well-tailored high-waisted trouser. A wider bootcut silhouette in classic gray balances well with a fitted blazer or slim-cut blouse and can be worn as part of a suit or paired with a blazer, cardigan, blouse, T-shirt—you name it! (White House | Black Market modern bootcut suit pant, $98, whitehouseblackmarket.com)

Laugh in the face of dirty laundry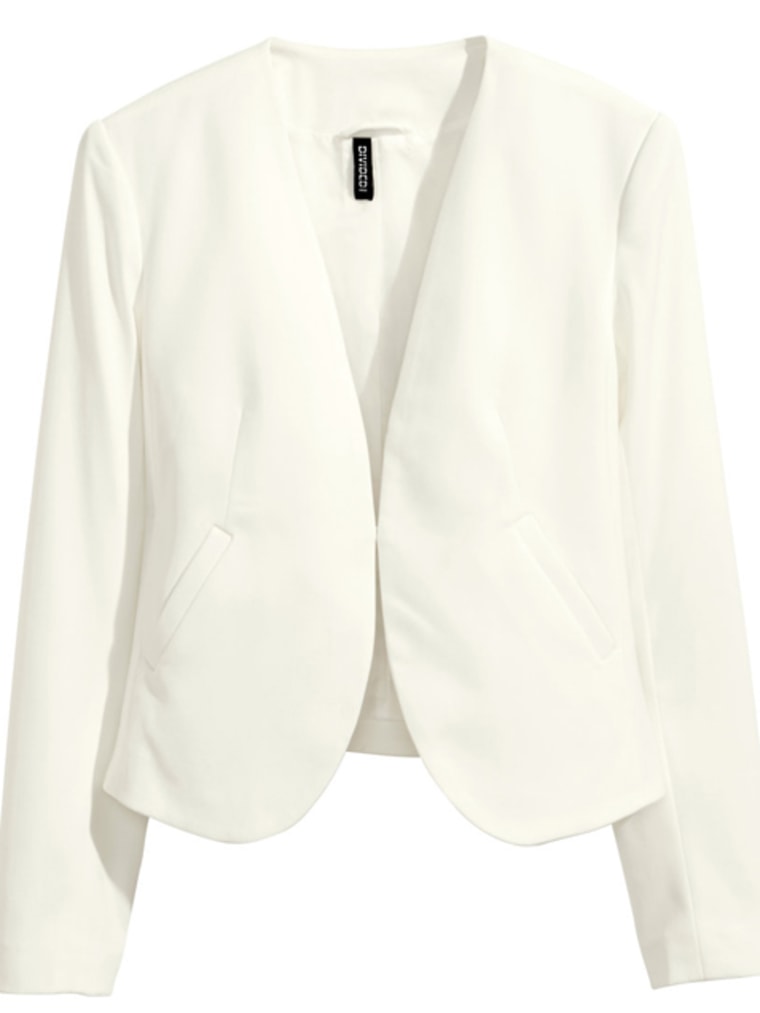 Pope knows white means no-nonsense and no fear and she's frequently seen sporting a head-to-toe white suit or long, luxurious white coat. For the office, try a simple fitted white blazer with gray slacks or even dark denim on casual Friday. Crisp, polished and in charge? Pope would be proud. (H&M fitted jacket, $24.95, hm.com)

It's handled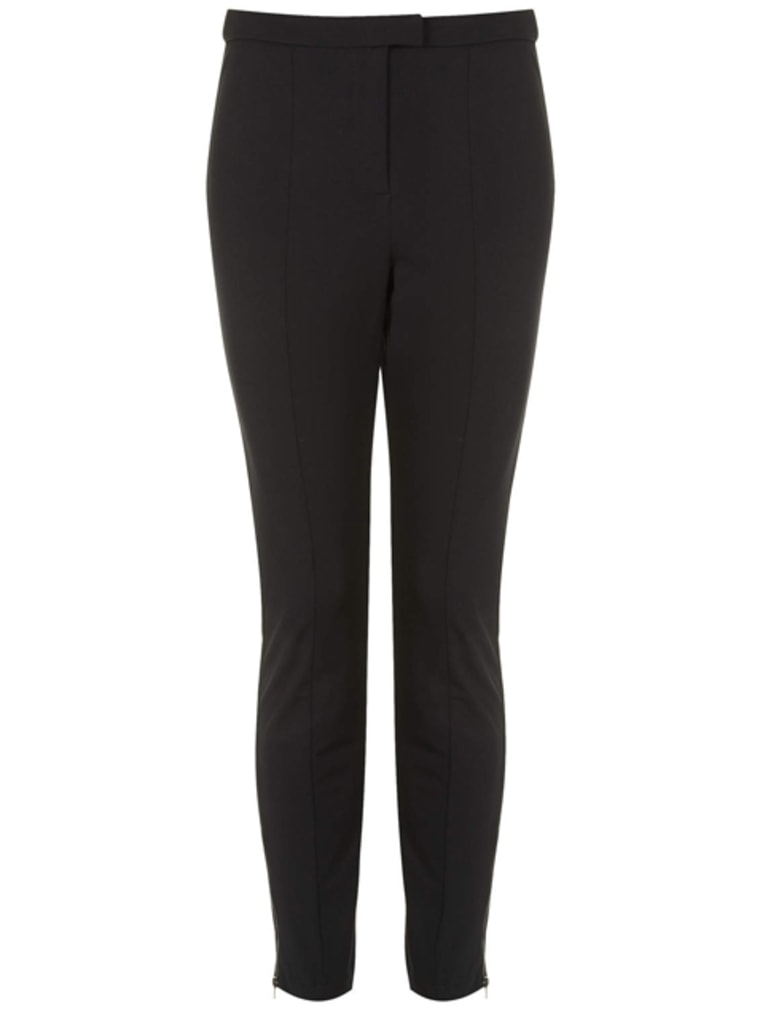 These black skinny ankle-length pants go with everything, are forgiving when you need to get your hands a little dirty and the slim cut works well on days you opt for a less-structured jacket or a drapey knit. (Topshop textured zip skinny trousers, $80, topshop.com) 
Never out of options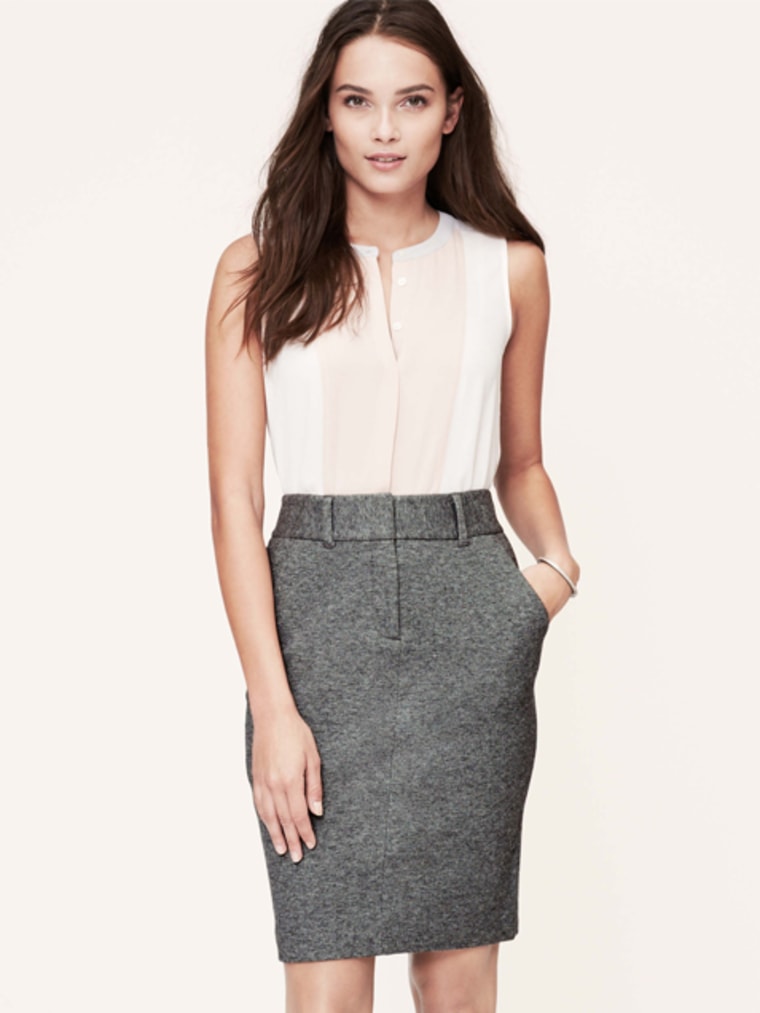 Every #BossLady knows a pencil skirt means business. Follow Pope's lead and look for a style in gray tweed, and, if you're curvier, try this trouser fit that's a little more forgiving through the hips and bum. (Loft trouser pencil skirt, $69.50, loft.com)

Lesley Kennedy writes the kid and mom style blog thestrawberrypop.com. Follow her on Instagram @thestrawberrypop, Twitter and Google+.