Looking radiant in the August issue, Team USA Olympic gymnasts Gabby Douglas and Simone Biles prove that strong is beautiful on their new Teen Vogue covers.
Both Douglas and Biles dish on everything from body image to overcoming bullies to how they're gunning for gold in Rio.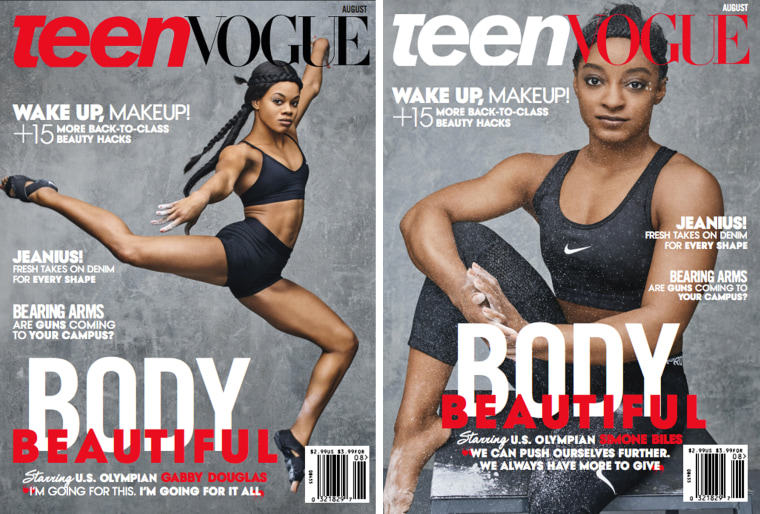 RELATED: Swimmer Cammile Adams juggles Olympic trials, wedding planning and working with kids
"Sometimes I'm like, why are all those people taking pictures of that wall? And then I realize I am standing in front of it," Douglas told Elaine Welteroth, Teen Vogue's newly appointed editor-in-chief.
Being showered with that type of attention hasn't always felt natural to Douglas, who went from being homeless to becoming a household name after her triumphant feat in London's 2012 Summer Olympic Games (her first games, at that).
The 20 year-old athlete is a mega-force to be reckoned with. At just 16, she was memorably the first woman of color to snatch the individual all-around title for gymnastics.
Now, Douglas says she's ready to defend her title in Rio — a confidence attributed to practicing not only gymnastics, but also self-love.
On being bullied for everything from her body to her hair while competing in London, Douglas says: "It was very tough. Sometimes I would be in the bathroom, bawling my eyes out, wanting to quit. I felt like I was all alone. But when I came through it, I felt as if I could overcome anything."
RELATED: Gabby Douglas and Simone Biles on their roads to Rio and personal growth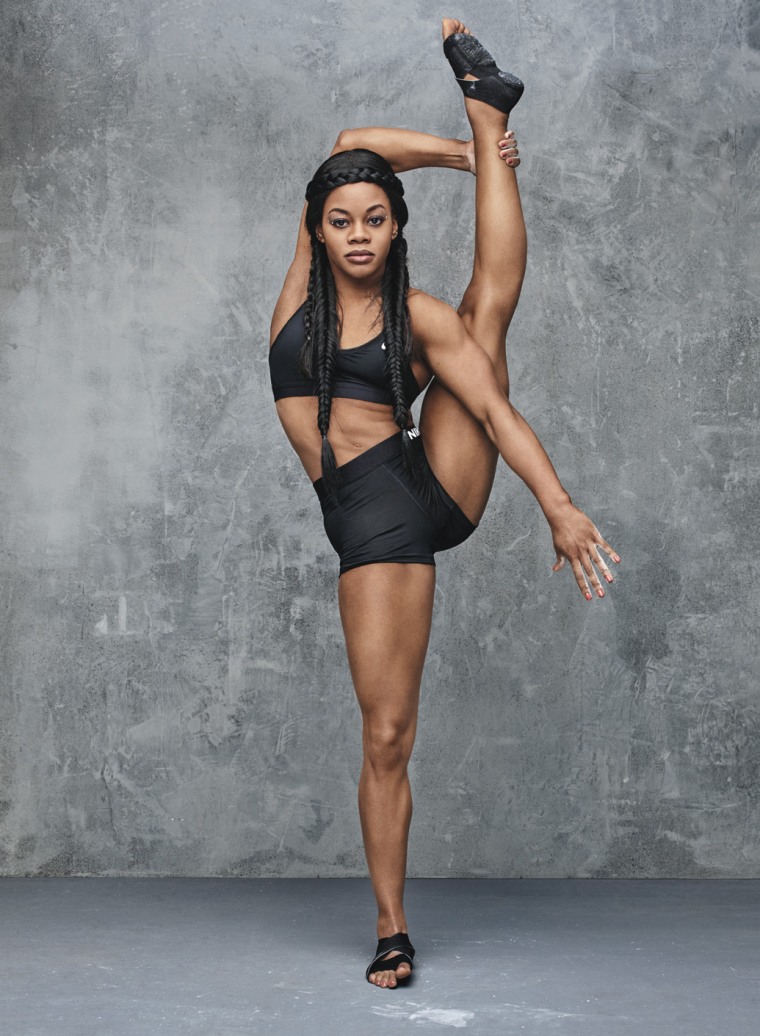 In the article, her mother and manager Natalie Hawkins recalls a time when Douglas was self-conscious about her muscular arms, but found it "liberating" to see Serena Williams gracefully tackle her body-shamers and, as a result, never apologized for her strongest asset ever again.
And as for whether or not she's already hit her peak, Douglas told Teen Vogue she couldn't be farther from retirement.
"I love the challenge. I love to push limits. I feel like I haven't reached my full potential yet," she said.
RELATED: Model Denise Bidot aims to empower women with new mission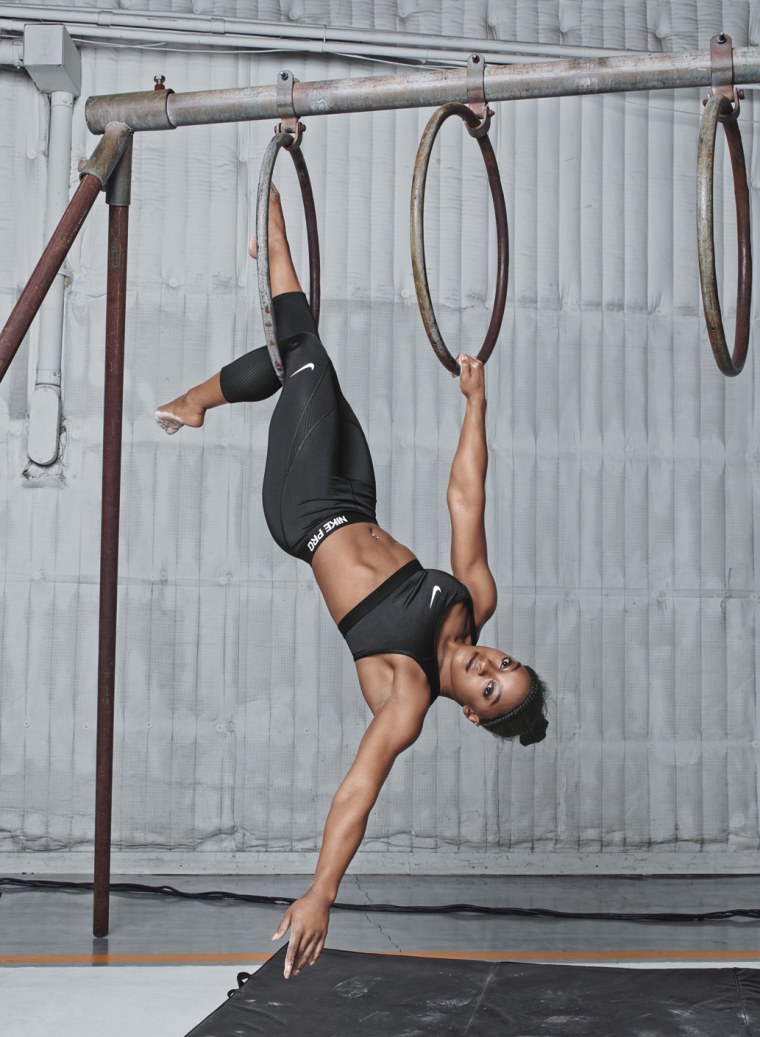 Decorated World Gymnastics Champion Simone Biles, 19, whose 10 gold medals are the most of any female gymnast in history, is ready to compete in her first Olympic Games this summer. Even so, Biles told Teen Vogue that she can't think of gymnastics as her job.
"It would put too much stress on me," she said. "At the end of the day, if I can say I had fun, it was a good day."
RELATED: Blogger smashes the 'perfect body' myth with live-Photoshopping video
Biles, whose 4-foot-8-inch frame once made her feel like an outsider for being "stockier" than other gymnasts, is now thankful for the body that led to her signature floor routine, affectionately known as "The Biles."
"I was built this way for a reason, so I'm going to use it," she said. "To go out there and prove what I can do has taught me a lot about who I am. We can push ourselves further. We always have more to give."
As no stranger to backlash regarding both her physique and her race, Biles said that her "really tough skin" has taught her to not sweat the hate, but rather, focus on achieving her goals by looking to her teammates for inspiration.
"I look up to them. If I see Aly [Raisman] or Gabby [Douglas] doing something, I'm like, whoa," Simone said. "They always motivate me."
Talk about some serious girl power from Team USA! You can find the rest of their interviews here and the August issue of Teen Vogue on newsstands starting July 12.