For many women, the bikini is either something to loathe or love. Gabi Gregg is firmly in the latter camp: the 26-year-old loves a fashionable two-piece.
The only problem, says the fashion blogger, is the lack of trendy choices for her size 18. More often than not, she told TODAY, department stores carry "terrible" swimsuits for plus-size women.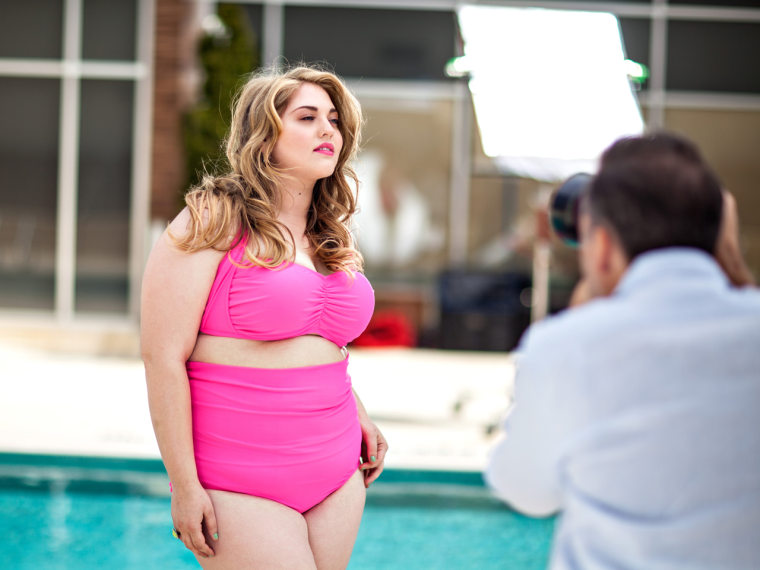 "They're matronly or skirted suits or Hawaiian or floral prints," Gregg said. "Or it's the ruched Marilyn Monroe look. That's cute and all, but we want the option to have statement pieces as well."
Now Gregg, who lives in Chicago, is doing her part to liven up the plus-size swimsuit industry. She has partnered with the company swimsuitsforall and produced a collection of four colorful, form-flattering bikinis and a cover-up.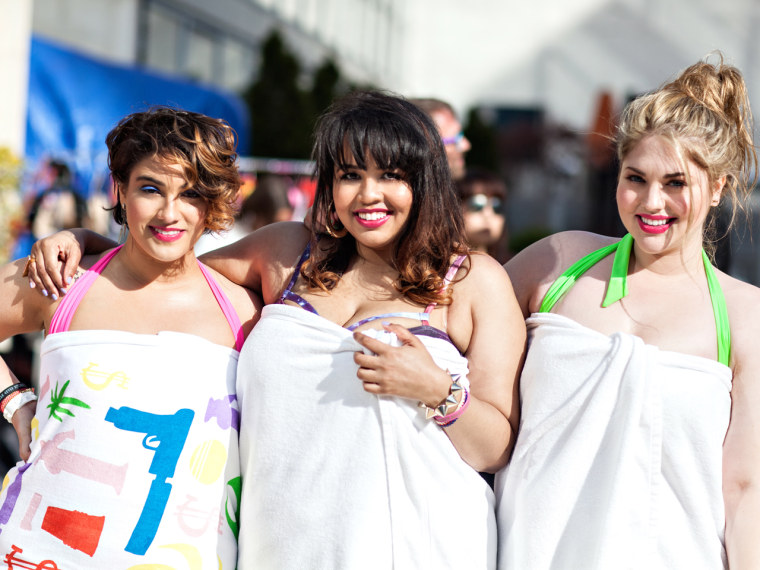 It's not the first time Gregg has lobbied for plus-size women to hit the beach in a two-piece. For the past four years, Gregg has posted a photo of herself looking playful but confident in a chic bikini. These images are among the most popular posts on her blog.
Last year her efforts went viral when she invited other women to share their own self-portraits, or "fatkinis," and entitled the gallery "31 Hot Sexy Fat Girls in Skimpy Swimwear."
Gregg hopes that as those photos inspired women to find the confidence to wear a bikini no matter their shape or size, her new collection will have the same effect.
She describes the line, which launches May 15, as "very young and fresh and bright." Gregg favored a retro look, using a high waistline to flatter curvier shapes. There are adjustable bikinis in neon, a hot trend in swimwear. She modeled the "Galaxy" suit with a punchy print of the universe and mesh cutouts. The bikinis are available in sizes 10 through 24 for $68.
Gregg told TODAY that she wanted to help plus-size women, who may be accustomed to wearing dark colors, to "break out of that shell." She said that many designers assume these consumers "just want to cover up, that we don't like ourselves."
Marcy Guevara, a plus-size style expert in the Los Angeles area, said that while Gregg's designs may not be for everyone, it's refreshing to see more diversity in the selection.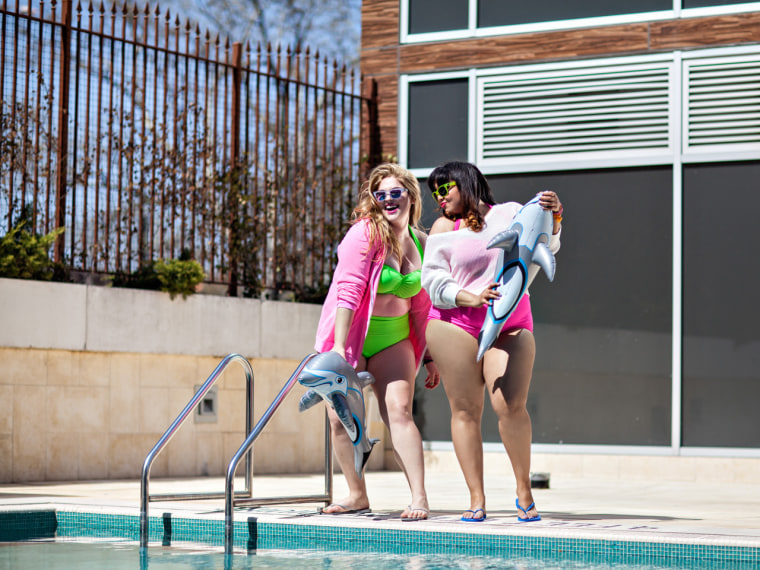 "It's about the fact that there's an option – a trendy, sexy print with a great cut available in your size," Guevara told TODAY. "It's not fair to be limited to what's available on the market."
Consumers, she added, also appreciate a piece of clothing that is special and not just a knock-off of the latest trend. The print and embellishments on the Galaxy bikini, Guevara said, "makes it feel like the person who designed it really cares. I think the plus-size consumer wants that."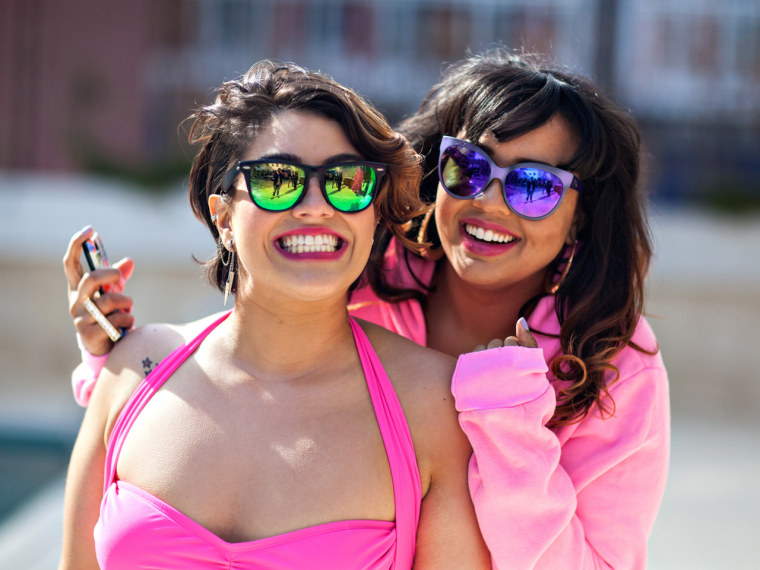 Gregg has already received some promising feedback from her readers. One said she'd never worn a bikini, but wanted to buy one now.
"A lot of that self consciousness," Gregg said, "has come from years of what we're taught, but it also comes with not feeling sexy and happy with the options we do have."