It's always a treat to see who Marc Jacobs selects to star in his ads, and the fashion designer doesn't disappoint with his newest campaign.
The iconic singer Cher is the new face of the brand, appearing in images for Jacobs' Fall 2015 ad campaign. The news was unveiled on Instagram and in an ad in Women's Wear Daily. Cher, 69, was also Jacobs' date to the Met Gala earlier this month in New York, appearing on the red carpet in a floor-length sequin gown.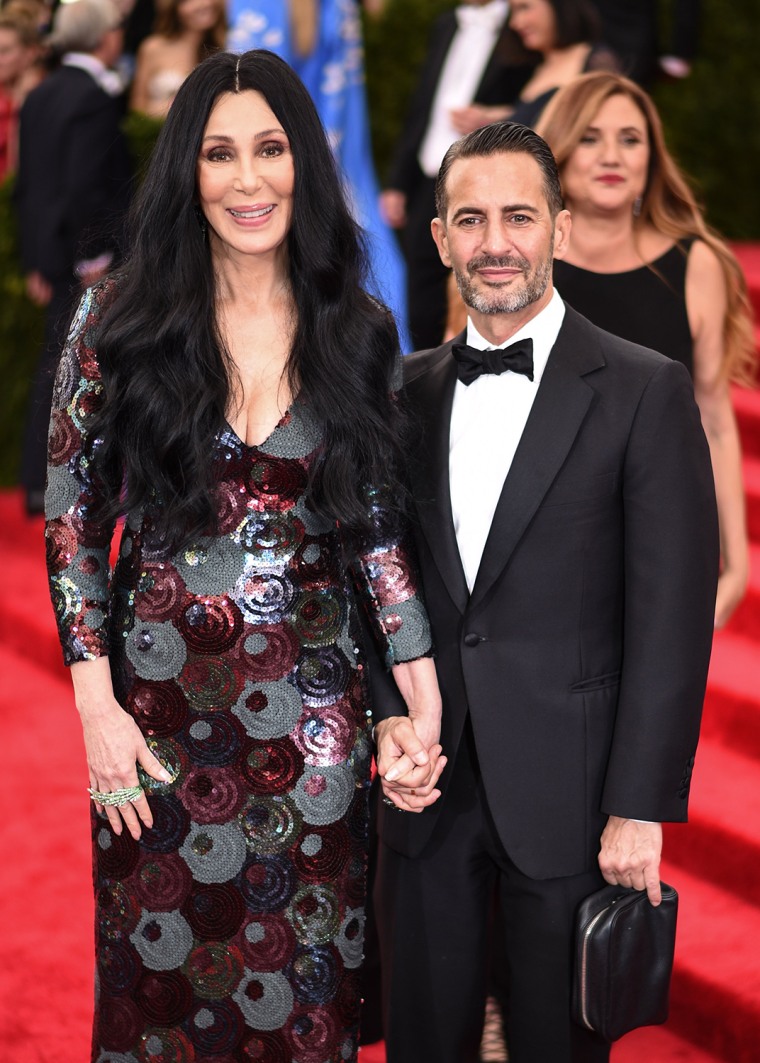 "The amazing and beautiful CHER!" Jacobs wrote on Instagram today, sharing a photo of the singer in an all-black ensemble of a full skirt, cropped jacket and gloves, shot by David Sims.
"This is just the beginning … More to come!!" he added.
The ads are the latest example of older models being pegged for major campaigns in the fashion industry. Jacobs has also featured actress Jessica Lange, 66, in a beauty campaign, and 93-year-old Iris Apfel stars in ads for jeweler Alexis Bittar. Author Joan Didion, 80, was recently the face of Celine, and singer Joni Mitchell, 71, has appeared in an ad campaign for Yves Saint Laurent.
As for Cher and Jacobs, the affection appears to be mutual. The singer called Jacobs a "prince" on Twitter after the Met Gala.
Jacobs is no stranger to choosing unconventional stars for his campaigns. He's featured unknown models as well as the famous faces of Miley Cyrus, Victoria Beckham, Michael Stipe, Helena Bonham Carter, Dakota Fanning and more.
UPDATE: Will Smith's daughter Willow also stars in Marc Jacobs latest campaign.